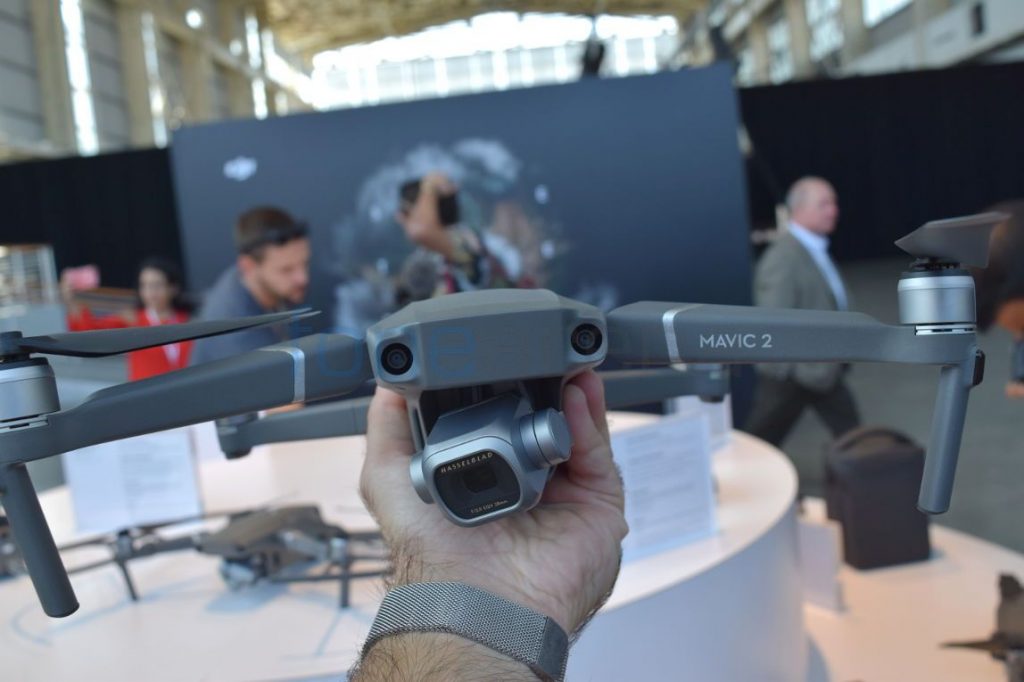 DJI invited us to check out the two new flavors of their Mavic line of drones, the Mavic 2 Pro and Mavic 2 Zoom. I have and love the original Mavic Pro, so I could not miss the chance to be one of the first to try these new ones out. Let's dive in.
2 Of A Kind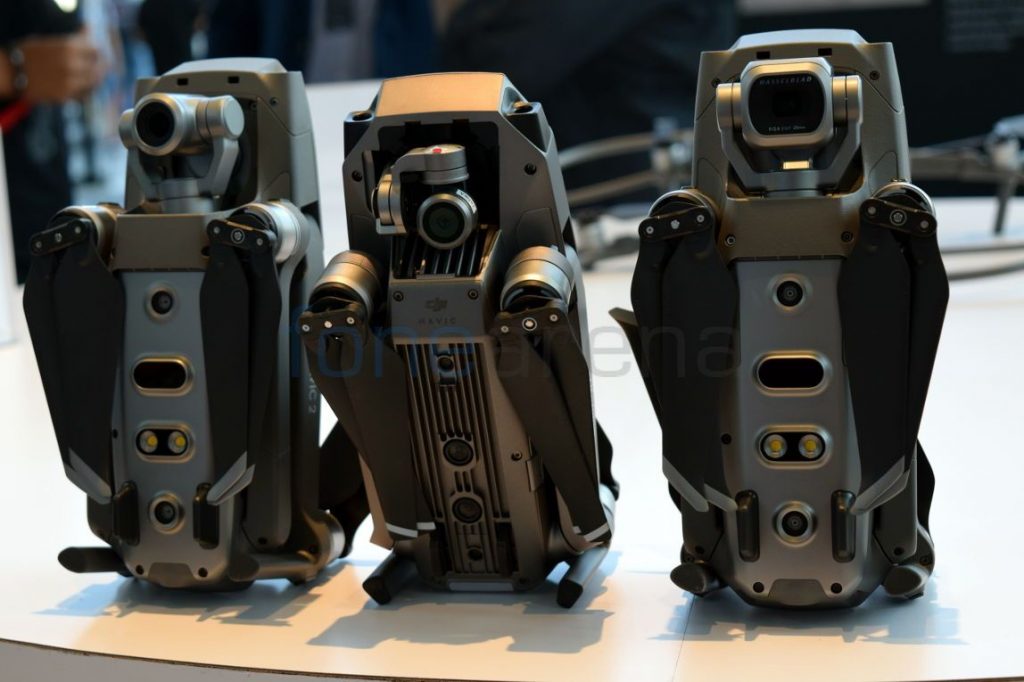 Both the Pro and the Zoom are nearly identical save for the camera. Let's go over what features they share. Upgraded in almost every way compared to the original Mavic Pro. Longer flight time, quieter motors, an updated camera, smarter, safer, & more stable.
One of my favorite features is one of the simplest, each drone now has 8GB of on-board storage. If you forget your SD card, DJI has you covered. This in conjunction with photos being saved directly to your mobile device for instant sharing means you will never miss the shot.
The flight time has been increased to a total of 31 minutes (27 on the original Mavic), do in no small part to the more efficient and quiet motors. These pack a 3830mAh battery. When they let us fly them they are noticeably quieter than my Mavic. The bodies are now 19% more aerodynamic which means a faster 72 km/h (44 mph) top speed!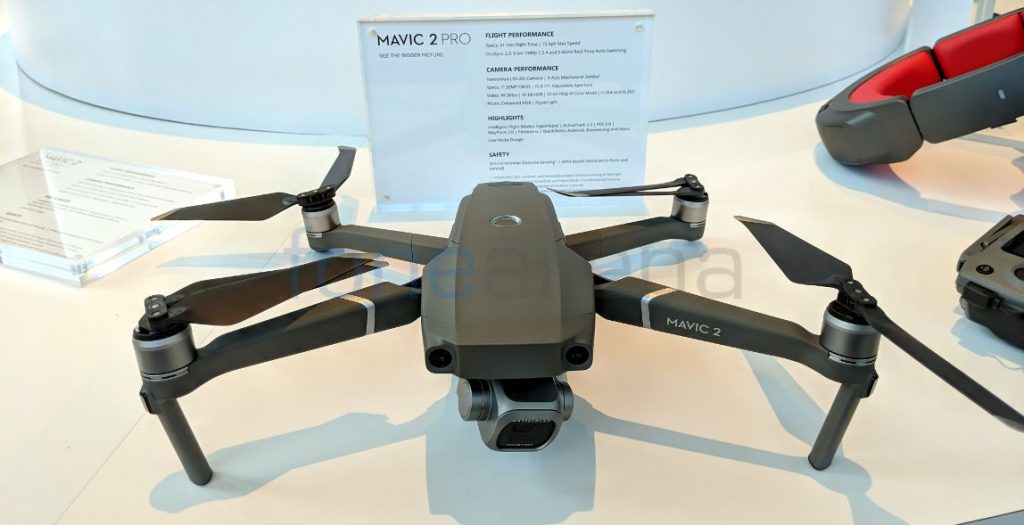 With the improved version of the Advanced Pilot Assistance System (APAS), there are no sensors all over the body. 10 in total, to help you avoid obstacles, keeping the drone in one piece. Using those sensors it can and its camera it follows a subject with even higher precision with ActiveTrack 2.0. The newest (and coolest) flight mode is Hyperlapse. It has a very cinematic look to it and you can see some examples on DJI's website. Others include point of interest 2.0, waypoint 2.0, and panorama.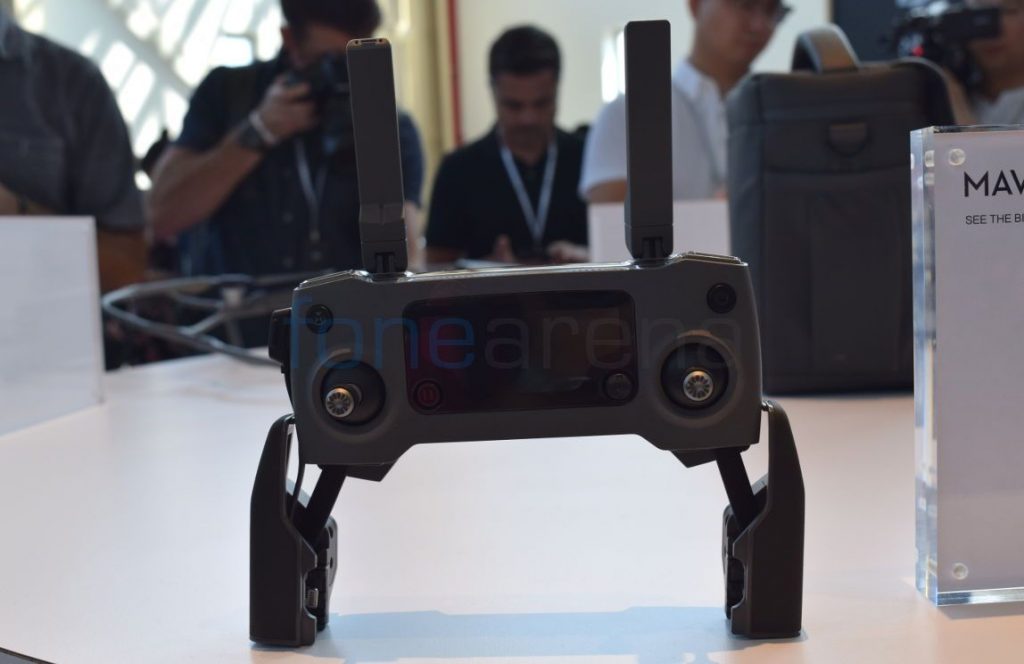 To ensure that you always stay connected to your drone, DJI has the OcuSync 2.0 video transmission system. It auto switches between the 2.4GHz and 5.8GHz bands. It also uses different channels to send user controls to the drone and the video feed coming from the drone for even less interference. Since it has more bandwidth, it now sends full 1080P video to your handset compared to the originals 720p signal.
Even though they have different cameras they each shot and higher bitrates compared to the original Mavic. Maximum of 100mbps at 4k instead of 60. Even better it is not using the better H.265 codec for even higher quality and smaller file sizes.
Mavic 2 Pro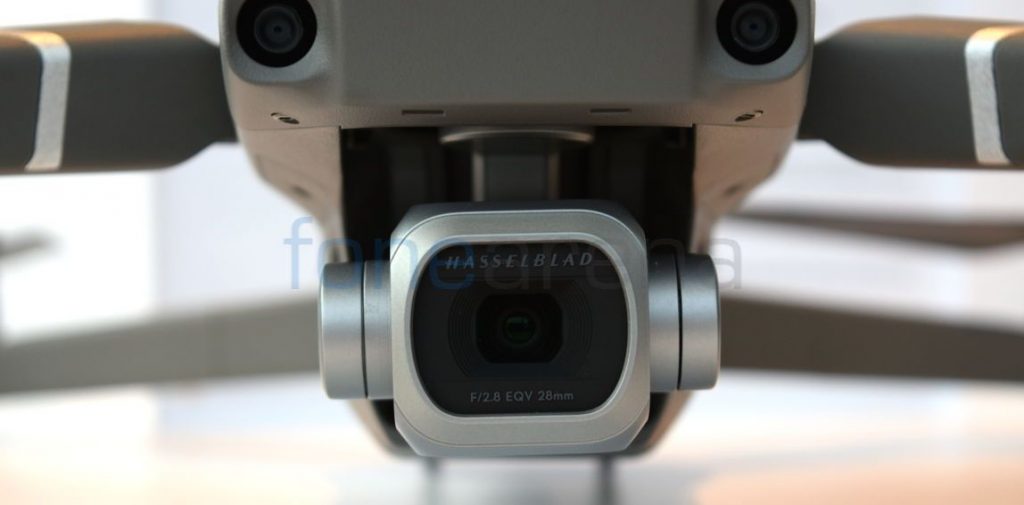 The Mavic 2 Pro is all about image quality. With is super-sized 1 inch 28mm Hasselblad sensor, it has far better light and color performance. It also has an adjustable aperture from f/2.8-f/11, a 10-bit Dlog-M color profile, and 14 stops of Dynamic Range. I saw the images coming from this camera, and they were super crispy. The Mavic 2 Pro is very much an incremental update to the original Mavic Pro. I feel like if you already have the older one you may not need to step up to this one.
Mavic 2 Zoom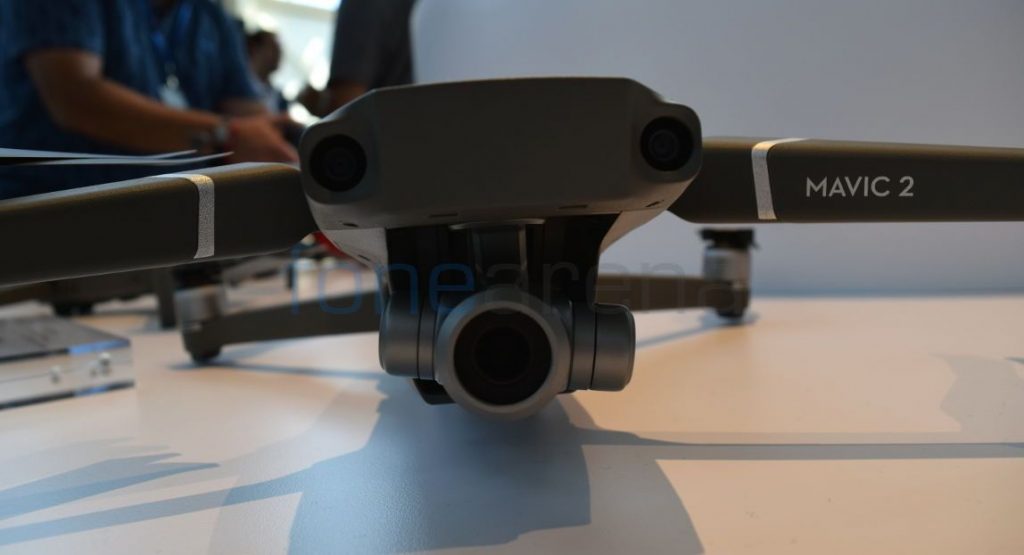 The Zoom, on the other hand, has me excited as an original Mavic user. It has better camera quality than the original but the killer feature is that optical zoom! 2 times optical zoom to be exact. You can zoom anywhere between 24mm and 48mm without losing any image quality.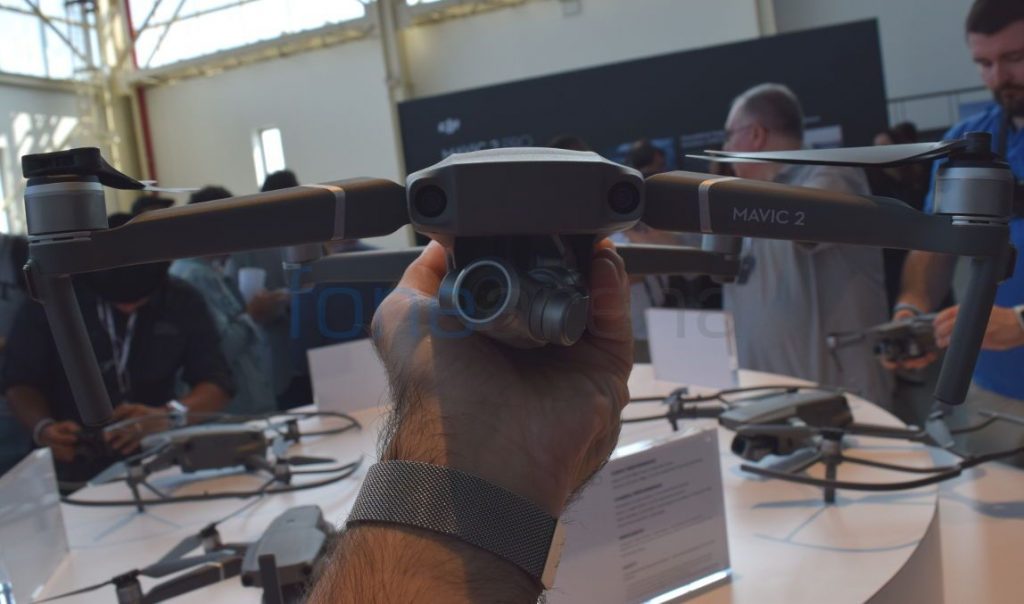 For example, This is great when you are trying to get a shot of an animal without bothering it. That not the best part though. It has another shooting mode that the Mavic 2 Pro does not, QuickShot Dolly Zoom. Pick your subject and watch the Zoom work its magic. Keeping your subject in focus and the same size while warping the foreground and background. It's a very cool look. All this gives the videographer much more flexibility and option. That's why I think the Zoom is the one to get. Not only that it is the cheaper of the two!
Pricing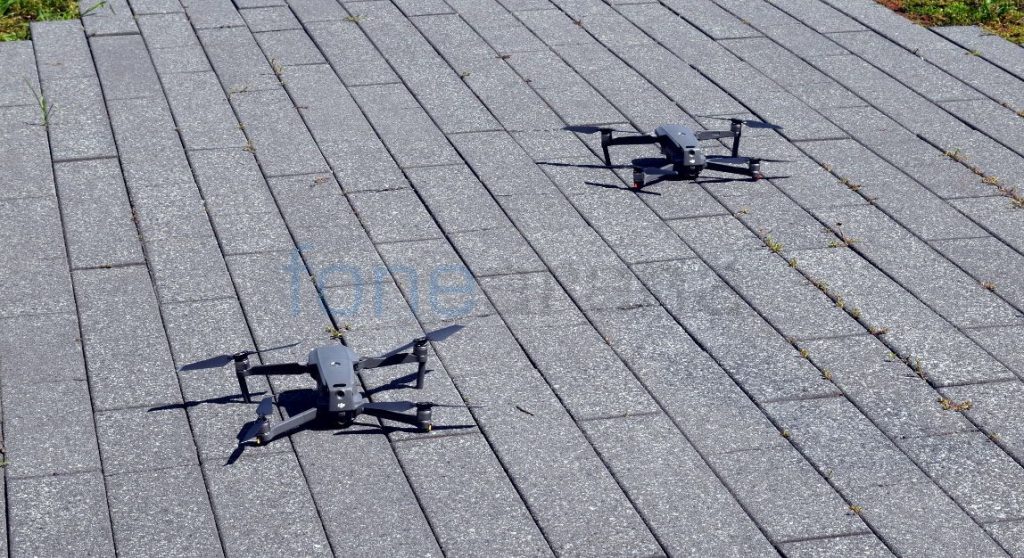 The Mavic 2 Pro and the Zoom are both available starting right. The Pro is US$1449 USD and the Zoom is US$1249. Both come with a battery, remote controller, charger, and four pairs of propellers. They are also no longer bundling the Fly More package with a drone. It is available individually for US$319. The Fly More Kit, including two additional batteries, a multi-battery charging hub, a car charger, a battery to power bank adapter, two pairs of propellers and a carrying bag. Other accessories are sold separately.
Thanks to our friend Joey Riz from NYC!