Portronics has launched a USB Type-C multi-port  Mport 7C, a smart and sleek, an extremely portable, plug and play device. This lets you connect standard USB Pen drive (USB 2.0 or 3.0), an external keyboard, an external storage device, USB Flash drive, a mouse, gaming console, projector or TV on HDMI port (1080 or 4K).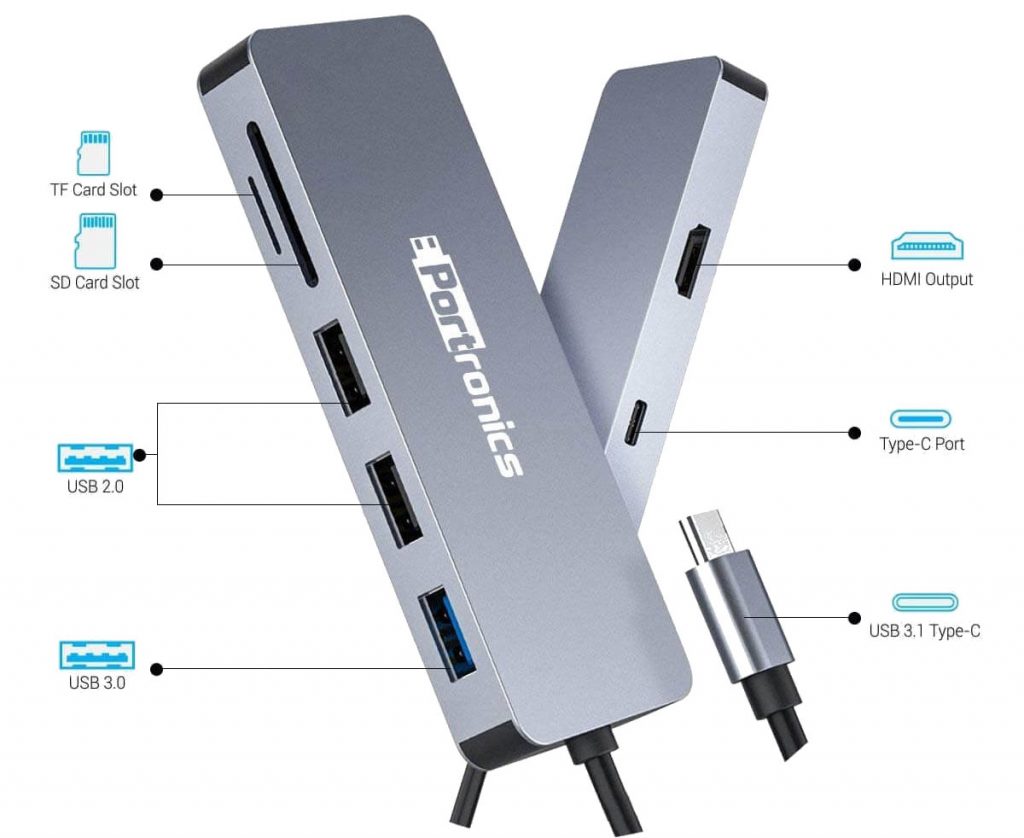 You can simultaneously connect up to 7 different gadgets to  Type C Laptop. There are three USB3.0/2.0 ports, one USB 3.1 Type C, one HDMI port to TV or Projector and one each SD card and MicroSD card slots.
Portronics Mport 7C features and specifications
Offers Power Delivery also along with data transfer. This enables full-speed MacBook recharging while simultaneously remain connected to other devices.
Speed transfer with 3.1 Type C is 5 Gbps, which is 10 times more as compared to USB 2.0 which is around 480 mbps
Built-in protection from over-voltage and over-current
One easy plug & play device that fits all type of laptops with Type C ports irrespective of whether the operating system is Windows, Mac OS or Android
USB 3.0/2.0 ports x 3, SD card reader slot x 1, Micro SD card reader slot x 1, USB 3.1 TYPE C x 1, HDMI x 1
The Portronics Mport 7C is priced at Rs. 2999 and will be available through both offline and online stores. You can grab it from official Portronics website for as low as Rs. 2,199.