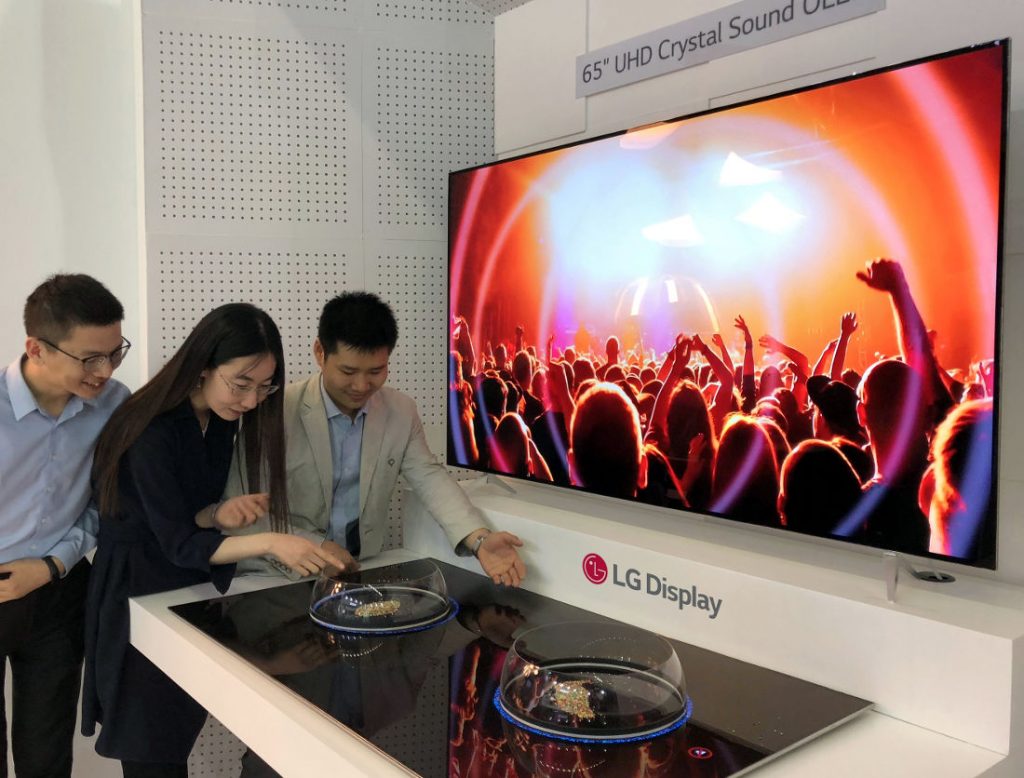 LG Display today announced today that its global sales of large-size OLED panels has crossed 1.3 million units in the first half of 2018, more than double the sales of 0.6 million units of large-size OLED panels in the first half of 2017. The company expects to sell more than 2.9 million units of large-size OLED panels this year compared to 200,000 units in 2013 and 1.7 million units in 2017.
It said that the demand for OLED panels is on a sharp increase as a growing number of global TV makers are joining the OLED race by incorporating it in their TVs. It expects its large-size OLED business will turn to profitability within the year, based on the trend of rapidly growing sales.
LG Display will produce 130,000 input sheets of OLED per month, almost double the current 70,000 sheets per month at its 8.5th generation OLED production facilities in Paju, Korea, once it starts mass production in the latter half of 2019 at its 8.5th generation OLED production facility in Guangzhou, China, which is now under construction.
It has also decided on using its 10.5th generation production facility currently under construction in Paju to manufacture OLED as well, the production capacity of large-size OLED panels will further increase.
Regarding the OLED tech, LG Display said:
OLED technology provides differentiated value to TV makers and consumers by offering unmatched picture quality including perfect black and an infinite contrast ratio, thereby realizing realistic, vivid colors with a precise color expression from any viewing angle, no matter what images are being shown. In addition, as OLED doesn't require a backlight unit, it is the perfect display technology to use when developing futuristic features such as transparent, flexible and rollable displays.