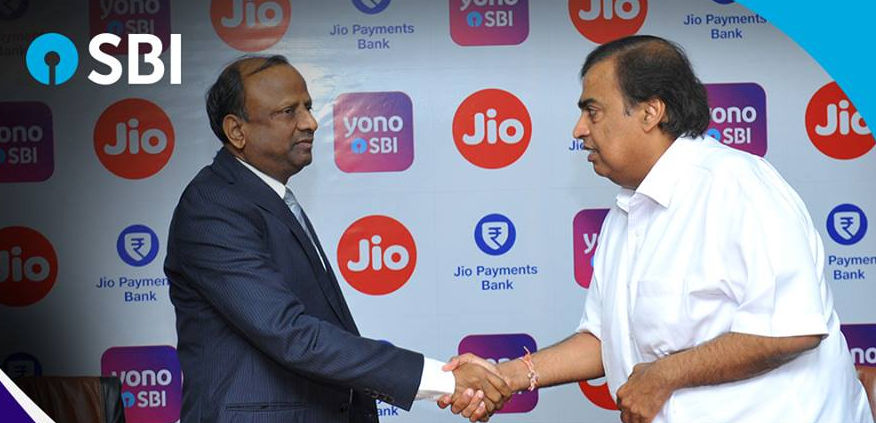 Jio Payments Bank is a 70:30 JV between RIL and SBI,  today Jio and SBI have signed MoU to deepen digital partnership, in aim to increase SBI's digital customer base multi-fold. SBI YONO is a omni channel platform offering digital banking, commerce and financial superstore services to customers. YONO's digital banking features and solutions will be enabled through the MyJio platform for a seamless, integrated and superior customer experience. MyJio will now bring in financial services capabilities of SBI and Jio Payments Bank.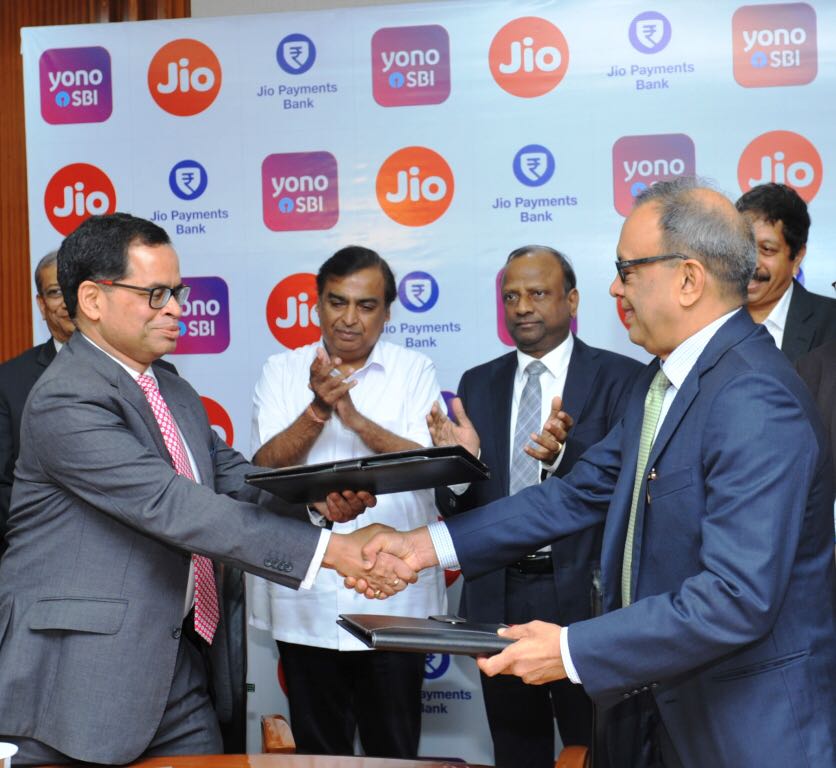 Jio and SBI customers will benefit from Jio Prime, which will offer exclusive deals from Reliance Retail, Jio, partner brands and merchants. In addition, with an integration between SBI Rewardz (existing loyalty program from SBI) and Jio Prime, customers of SBI will be offered additional loyalty reward earning opportunities as well as broader redemption within Reliance, Jio and other online and physical partner ecosystems.
SBI will be engaging Jio as one of its preferred partners for designing and providing network and connectivity solutions. Jio's highest quality network in urban and rural regions will allow SBI to launch customer centric services such as video banking and other on-demand services. Additionally, Jio Phones will be available on special offers for SBI customers.
Commenting on the partnership, Rajnish Kumar, Chairman, SBI said:
As India's largest Bank with leadership in digital banking, we are delighted to partner with Jio the world's largest network. All the areas of co-operation are mutually beneficial enhancing the digital foot-print for SBI customers with superior and rewarding customer experiences.
Mukesh D. Ambani, Chairman, Reliance Industries Limited said:
The scale of the SBI customer base is unmatched globally. Jio is committed to using its superior network and platforms combined with the Retail ecosystem to accelerate digital adoption serving all the needs for SBI's and Jio's customers.