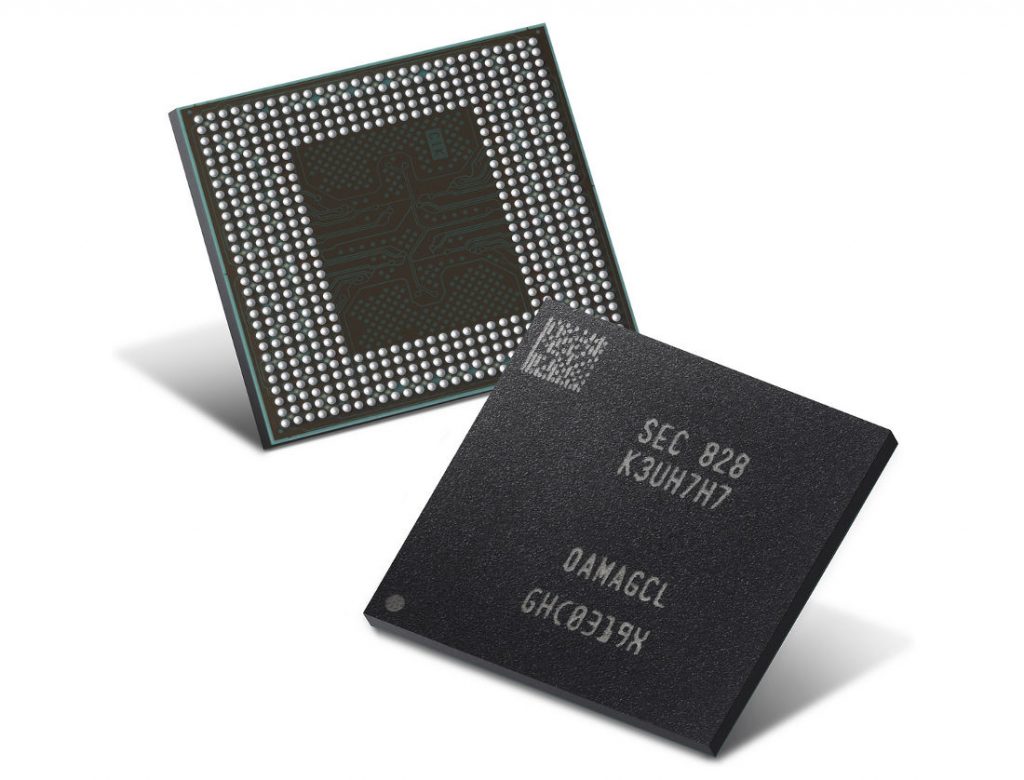 Samsung today announced that it has started mass production of world's first 2nd-generation of 10-nanometer-class* (1y-nm), LPDDR4X (Low Power, Double Data Rate, 4X) DRAM for smartphones.  Compared to the mobile DRAM memory chips most used in current flagship mobile devices (1x-nm 16Gb LPDDR4X), the 2nd– generation LPDDR4X DRAM promises up to a 10% power reduction while maintaining the same data rate of 4,266 megabits per second (Mb/s).
Samsung said that it has created an 8GB LPDDR4X mobile DRAM package by combining four of the 10nm-class 16Gb LPDDR4X DRAM chips (16Gb=2GB). This four-channel package can realize a data rate of 34.1GB per second and its thickness has been reduced more than 20% from the 1st-gen package, enabling OEMs to design slimmer yet more effective mobile devices.
The company also said that it will be expanding its premium DRAM lineup that is based on the 1y-nm process by more than 70%. It will offers 4GB, 6GB and 8GB LPDDR4X packages. It has started operating a new DRAM production line in Pyeongtaek, Korea, to assure a stable supply of all mobile DRAM chips to meet the demand. The upcoming Galaxy Note9 is expected to come with 8GB of RAM, making it the first Samsung flagship with 8GB RAM.