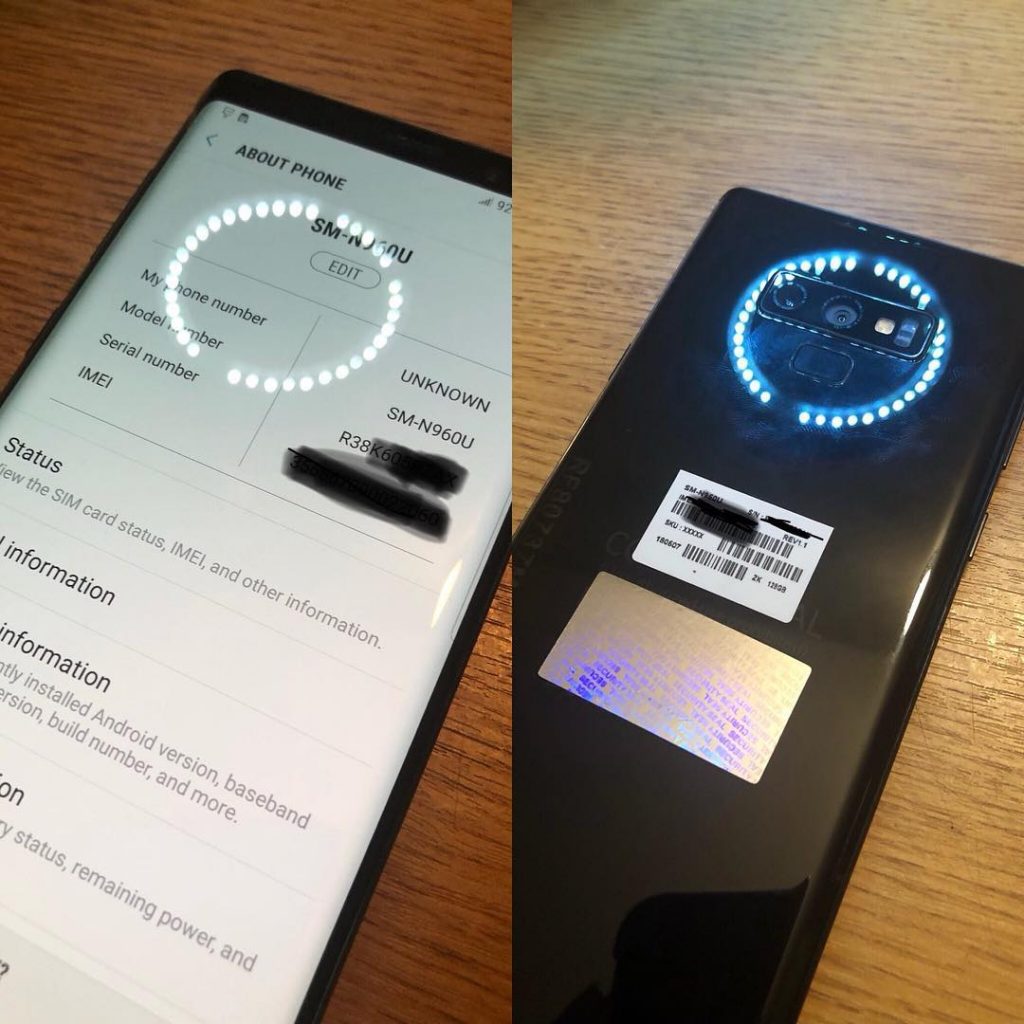 Samsung Galaxy Note 9 just little over a couple of weeks from the official announcement. Thanks to multiple leaks, renders, certifications, the device is not new to anyone who is following closely. Filling the void of not having a look at the phone in real, the Galaxy Note 9 has surfaced in live images revealing the flagship in its full glory. 
The image gives us the best look at the rear camera set up on the back including the fingerprint sensor which is presented below the rear camera module. Much like the Galaxy Note 8, the Note 9 also offers a rectangle block design. Most of the specifications such as the chipset (Exynos 9810 or Snapdragon 845 depending on the market) inside and the camera sensors are expected to be the same as the Galaxy S9+. Finally, the flagship will pack a 4000mAh battery.
We finally could see a 512GB storage variant, but it is unclear whether the 512GB variant will be available as widely as the 256GB Galaxy S9. Samsung is also expected to introduce the Bixby 2.0 at the Note 9 launch. It is also known that the Galaxy Note 9 will feature a revamped S-pen which might be able to control music playback, long-range self-timer. Samsung Galaxy Note 9 S Pen packs a model number EJ-PN960, will connect to the Note 9 over 2.4GHz Bluetooth LE.