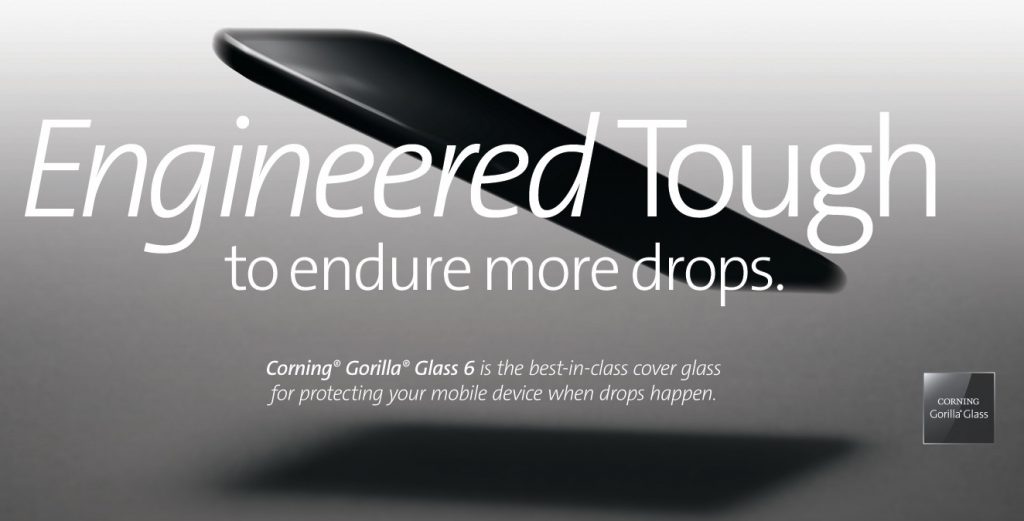 Corning Incorporated today announced the Gorilla Glass 6, successor of the most popular Gorilla Glass 5 that was introduced back in 2016. "Subjected to a new and rigorous test methodology in our labs, on average, Gorilla Glass 6 survived 15 consecutive drops from 1 meter onto rough surfaces and is up to 2x better than Gorilla Glass 5. Under the same test conditions, competitive glass compositions such as soda lime and aluminosilicate didn't even survive the first drop," says Corning.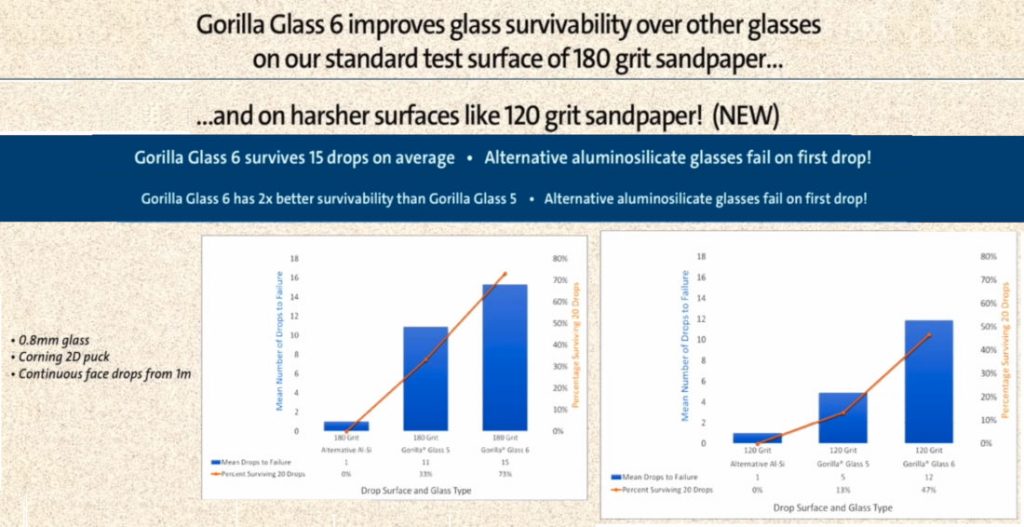 Corning said that the Gorilla Glass 6 has capability for significantly higher compression in the glass relative to Gorilla Glass 5, thus improving survivability.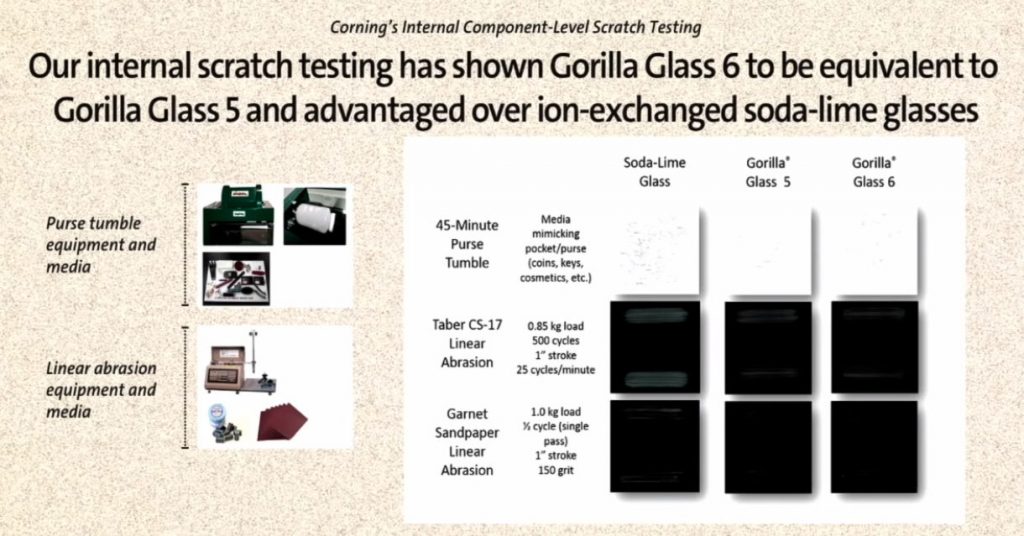 On tumble test, the Corning Gorilla Glass 6 is equivalent to the Gorilla Glass 5 and is better over ion-exchanged soda-lime glasses.
This also promises enhanced wireless charging, larger screen sizes with smaller bezels, and customization through printed glass backs.   Corning Gorilla Glass is now used in over 6 billion devices by more than 45 major brands.  The Corning Gorilla Glass 6 is now being tested by OEMs, and is expected to be used in devices in coming months.
John Bayne, vice president and general manager, Corning Gorilla Glass, said:
As consumers become more dependent on their smartphones, the opportunity for potentially damaging drops is also on the rise. Now more than ever, it's critical that the cover glass provides outstanding protection. Corning Gorilla Glass 6 improves upon Gorilla Glass 5 by surviving drops from higher heights, but, more importantly, has been engineered to survive multiple drops.
Scott Forester, division vice president, Marketing and Innovation Products, Corning Gorilla Glass, said:
In addition to addressing drop height and drop frequency, Gorilla Glass 6 was also developed to meet the requirements of modern designs that use glass for more than 85 percent of the enclosure. With both its aesthetic and performance advantages, glass is on the right side of the technology curve and will continue to be the material of choice for mobile consumer electronics.