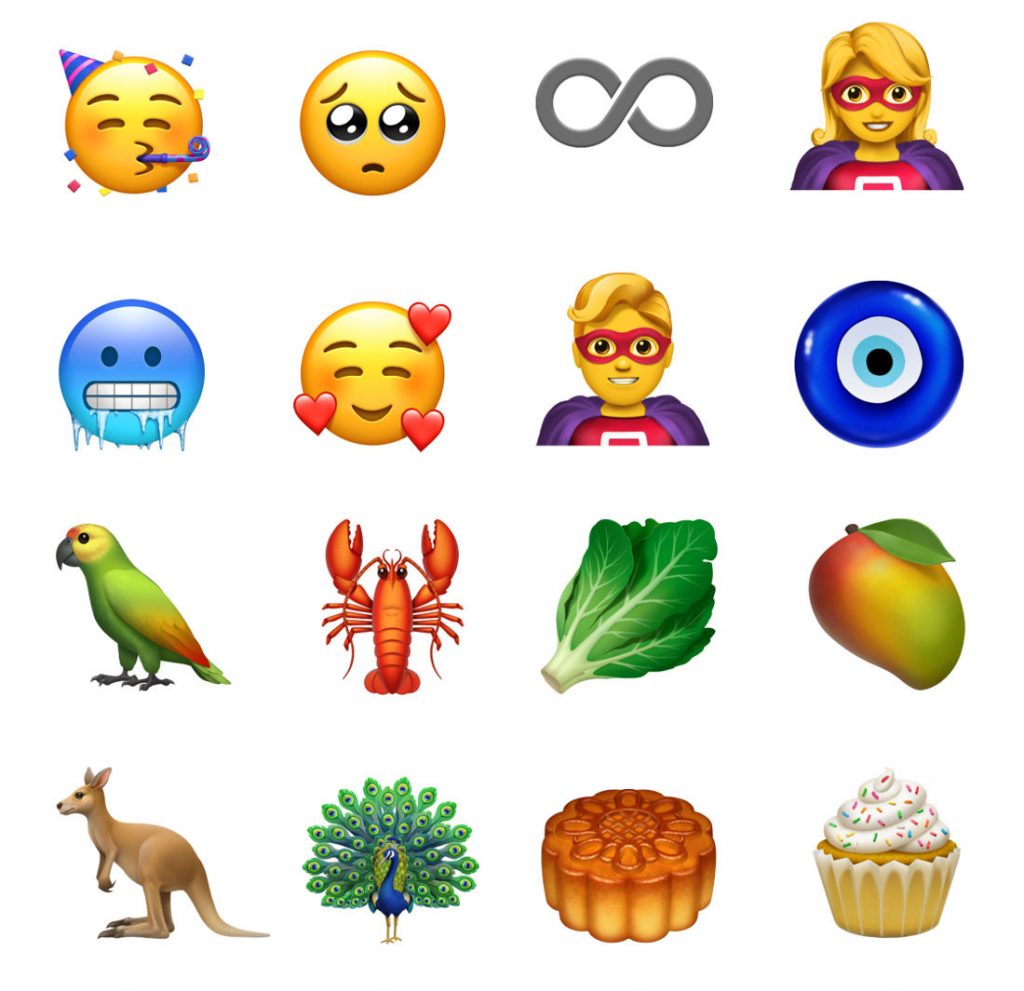 Apple on the occasion of 'World Emoji Day' announced that more than 70 new emoji characters are coming to iPhone, iPad, Apple Watch and Mac later this year via software update. These new emojis are based on the approved characters from Unicode 11.0. 
The new Emojis include more hair options to better represent people with red hair, gray hair and curly hair, a new emoji for bald people, and new smiley face with a cold face, party face, pleading face and a face with hearts. Furthermore, wide-range of animal emojis including kangaroo, peacock, parrot, and lobster, with the addition of new food emoji for mango, lettuce, cupcake, moon cake and other popular items will be joining.
Many additional characters across sports, symbols and more will launch later this year, including a new superhero emoji, a softball, Nazar amulet and infinity symbol. These new emojis will be coming to many Apple products via a software update iOS 12.