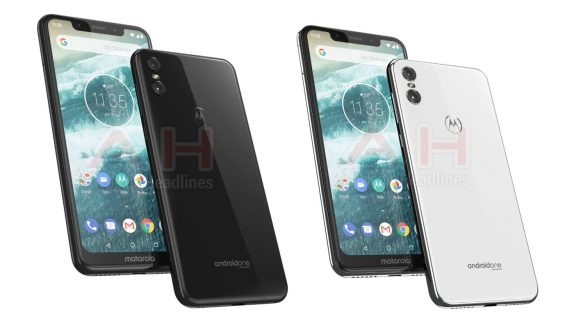 Motorola is prepping to launch the Motorola One Power Android One phone with 19:9 notch display, dual-rear cameras and now yet another phone, that might be a brand new variant in the series have surfaced online revealing similar design footprints. Meet, Motorola One and this too is an Android One phone. 
The renders of the Motorola One Android One phone reveals a 19:9 aspect ratio notch display and dual rear cameras at the back with glass back, unlike the Motorola One Power which has smooth matte finish going by the leaks. This means that Motorola is planning to unveil at least two phones which will collectively form the Motorola One line.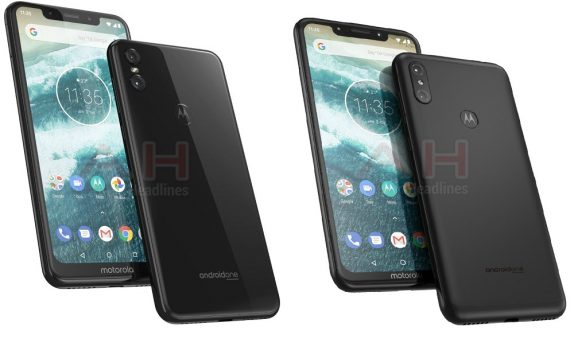 Interestingly, Motorola One is a smaller phone when compared to the Motorola One Power in terms of display size. But it could easily be in terms of the thickness. The use of 'Power' word means that the phones could focus more heavily on battery life. However, with lesser-capacity battery, the standard Motorola One will arrive as a slimmer device. From the front, both the Motorola One and the Motorola One Power look strikingly similar.
The Motorola logo might double as a fingerprint sensor, but the dual rear cameras on the Motorola One Power are flushed into the same module, but the Motorola One is separated which may seem like a purely cosmetic difference. As for the specifications, we don't know any details about the Motorola One yet, so we have to wait for some more time to know complete details.
Motorola has scheduled  an event in Chicago on August 2nd where the company is expected to unveil the Motorola One Power Android One and now the Motorola One might be joining the league. The company says that it is a big announcement, so we can expect other flagships including Moto Z3 as well as Z3 Force at the event. "Say "hello" to a whole new way to connect, stream, download, video chat, and more. Are you ready?," says the company.