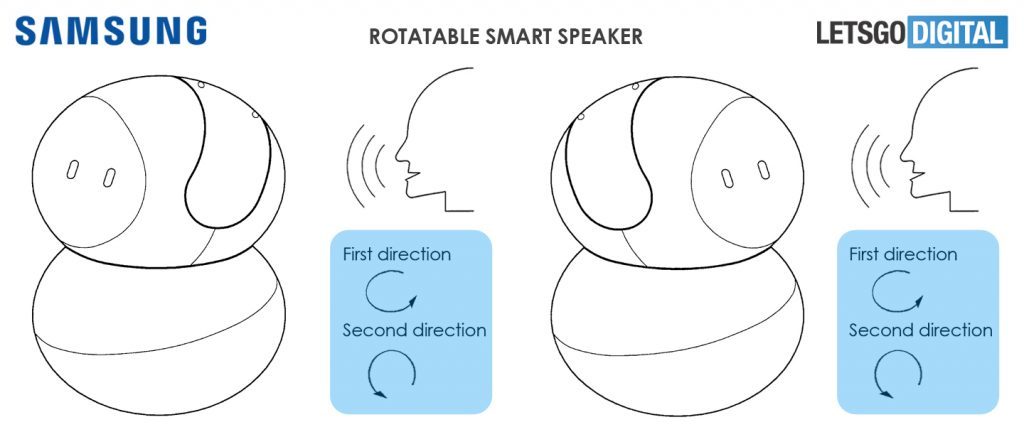 Samsung already announced its plans of launching a Bixby-powered smart speaker in the second half of 2018. Though the company didn't offer any other details, a new patent from Samsung offers some interesting hints about the upcoming Bixby speaker. Interestingly, Samsung has filed the patent application back in November 2017 and has published in the WIPO (World Intellectual Property Organisation) database a couple of weeks back.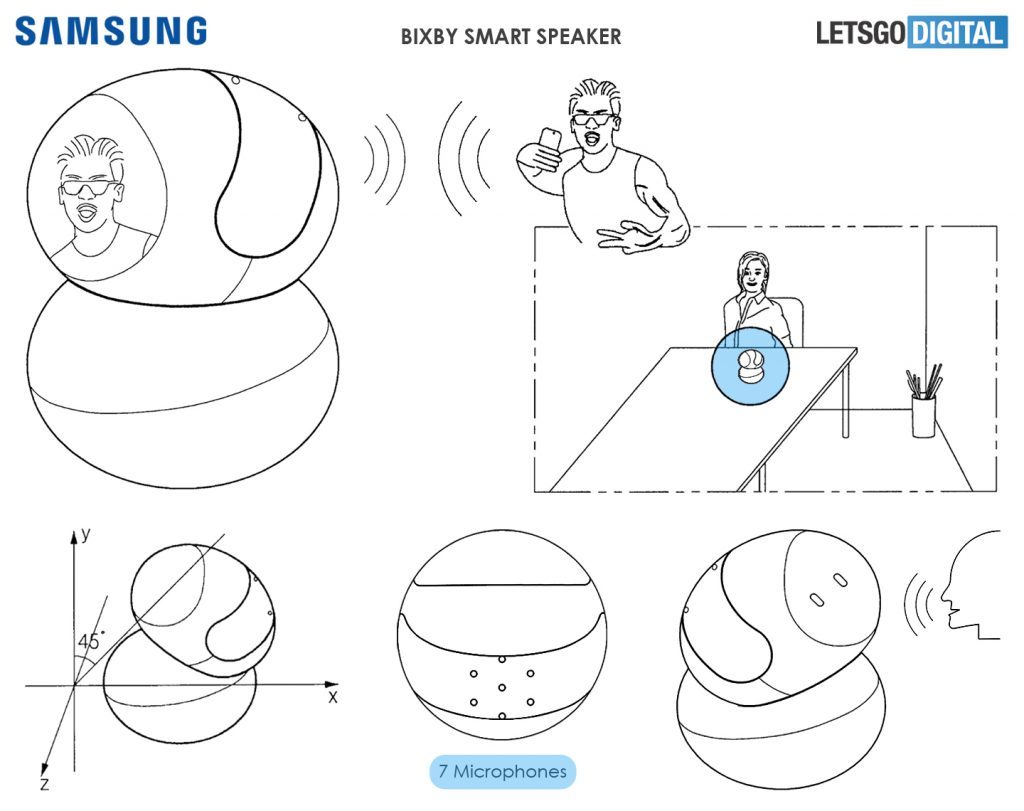 According to the patent diagrams, the said Bixby speaker sports a small robot-like design with a rotating head that turns towards the user issuing the commands. Interestingly, the upper portion of the device features a camera for facial recognition and will have seven microphones for accurate speech recognition, and a touchscreen display for showing content.
Furthermore, the speaker is also said to support LTE, Wi-Fi, Bluetooth, NFC, GPS, and possible USB and HDMI ports. It will feature common features like playing media, sending and receiving data from smart home devices, making calls, controlling IoT devices, etc. However, since there are just patent drawings, there's no way to tell if the said features would make it to the upcoming Bixby speaker. With Google Home and Amazon smart speakers ruling the market, Samsung needs to bring something new to the table to survive.