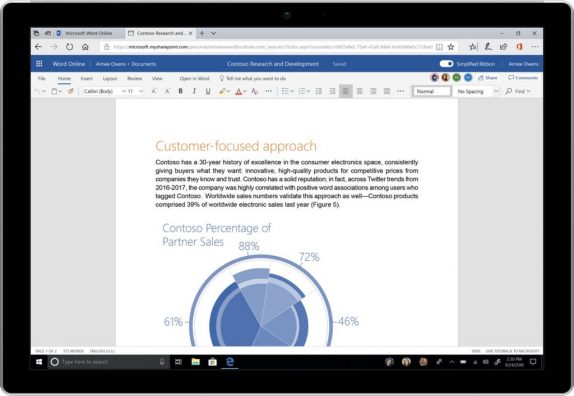 Microsoft today announced new changes to Word, Excel, PowerPoint, and Outlook and these changes are exclusive to Office.com and Office 365. The company also mentioned that over the next few months it will be deploying new designs to select customers in stages and carefully test and will move them into production only after they have made it through rigorous rounds of validation and refinement.
The new version of the ribbon is designed to help users focus on their work and collaborate naturally with others. It will also allow expanding the ribbon to the classic 3-line view. Word app will be the first web version to get this new feature. The company is making these apps more colorful and the new icons built as scalable graphics, so they render with crisp, clean lines on screens of any size.
The new colors and icons will first appear in the web version of Word at Office.com, and later this month, select Insiders will see them in Word, Excel, and PowerPoint for Windows. And, in July, they will go to Outlook for Windows, and in August it will begin rolling out to Outlook for Mac. The search will now have AI power, with the zero query search, simply placing your cursor in the search box will bring up recommendations powered by AI and the Microsoft Graph.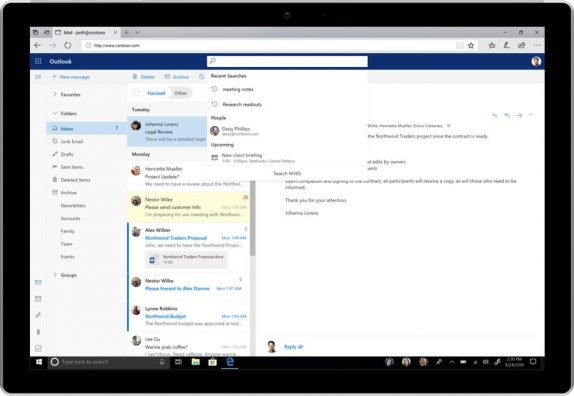 This new feature is already available to commercial users in Office.com, SharePoint Online, and the Outlook mobile app, and it will start rolling out to commercial users of Outlook on the web in August.