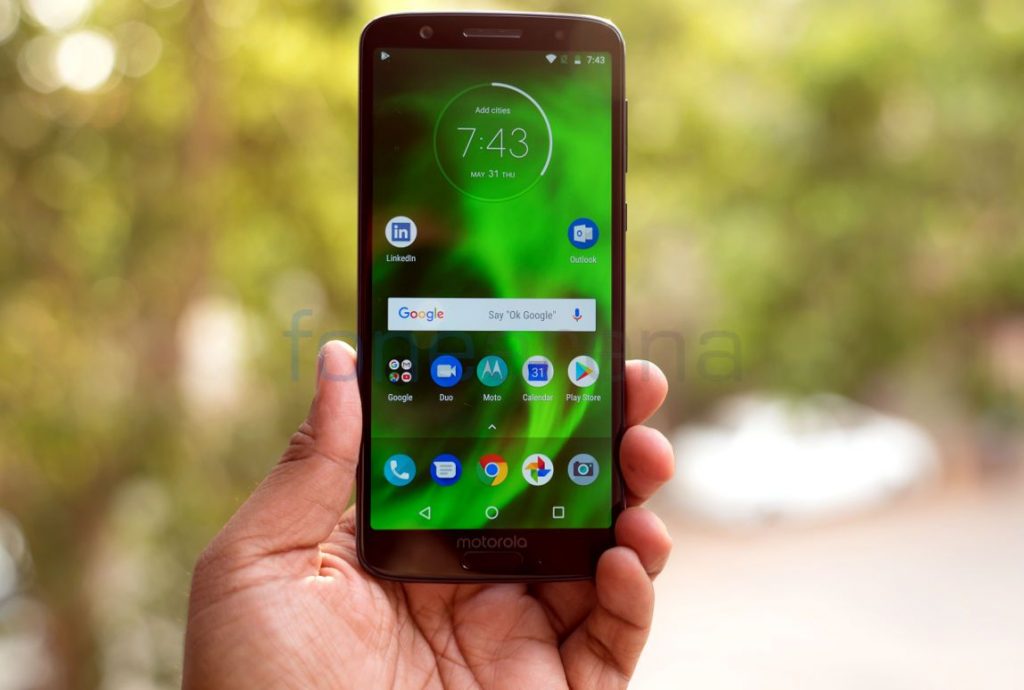 Motorola launched the  Moto G6, successor of last year's Moto G5  in India last week. It comes with an improved display, new design, better cameras and lots more compared to the predecessor. Since this is a major upgrade, the launch price is also Rs. 2000 more compared to the predecessor. Is this worth the price? Let us find out in the review.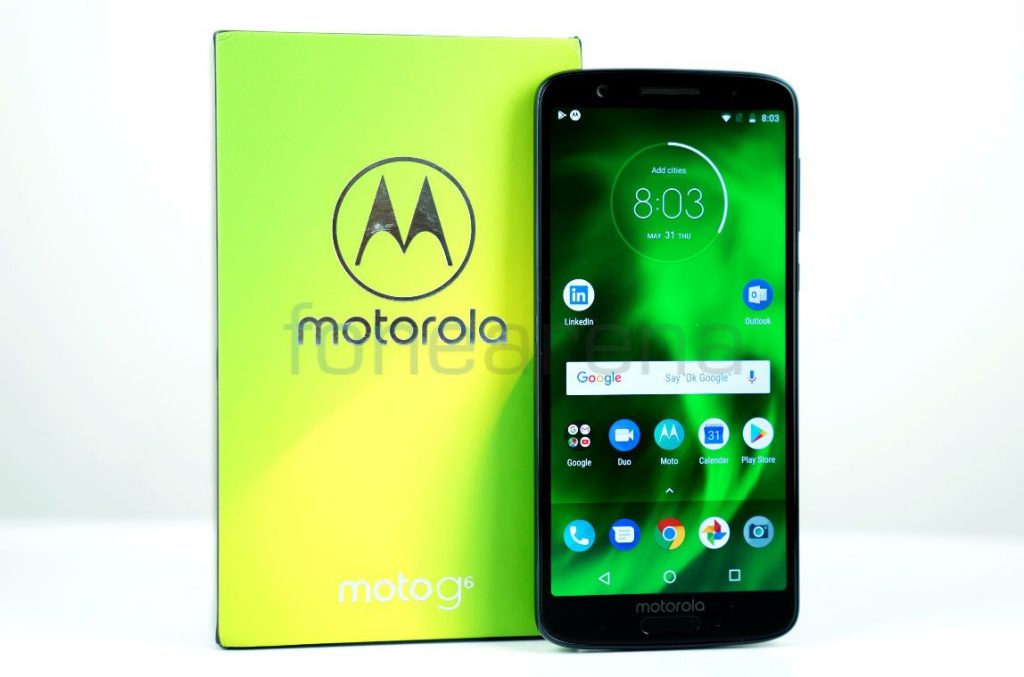 We unboxed the Moto G6 recently, check out the video below.
Box Contents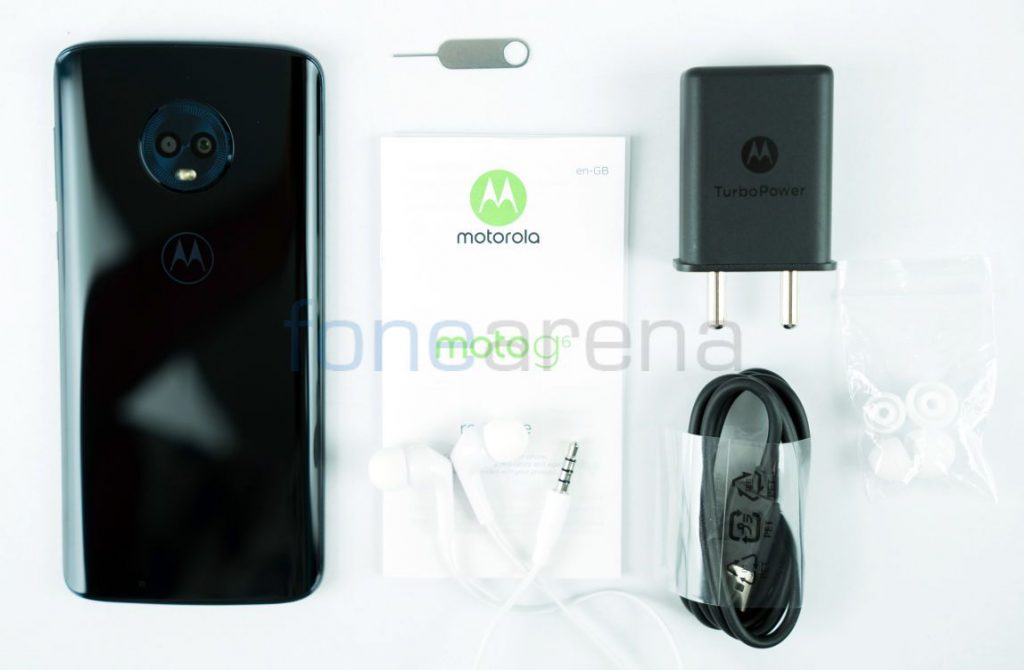 Moto G6 4GB RAM + 64GB storage version in Indigo Black color
In-ear headset with set of earbuds
2-pin Turbo charger (5V-3A|9V-1.6A|12V-1.2A)
USB Type-C cable
SIM ejector tool
User manual and warranty information
Display, Hardware and Design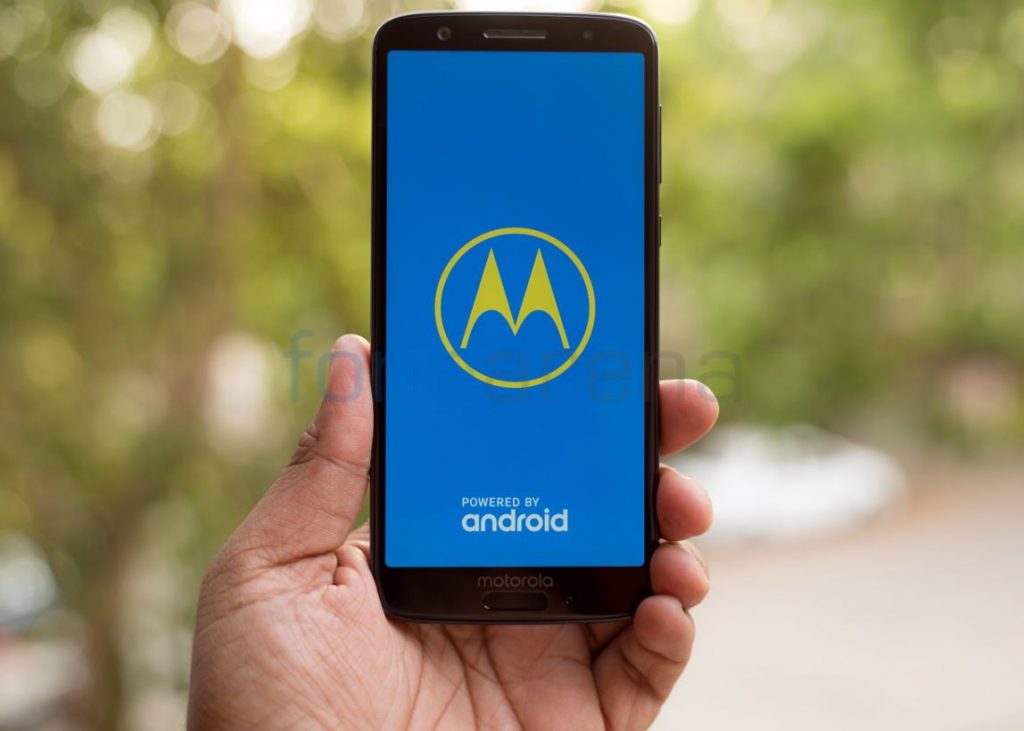 The Moto G6 has a 5.7-inch Full HD+ display with a resolution of 2160 by 1920 with 18:9 aspect ratio, pixel density of about 423 ppi (pixels per inch) and also has a Corning Gorilla Glass 3 protection.  The display is bright, colors are vibrant, viewing angles and the sunlight legibility are good as well. There are Standard and Vibrant color modes in the display settings. It has bezels above and below the screen so the screen-to-body ratio of the phone is about 75%, which is similar to some of the full-screen displays. Since this has a 18:9 aspect ratio screen, you can pinch to zoom to fill the screen when you use apps like YouTube, but the content is cropped.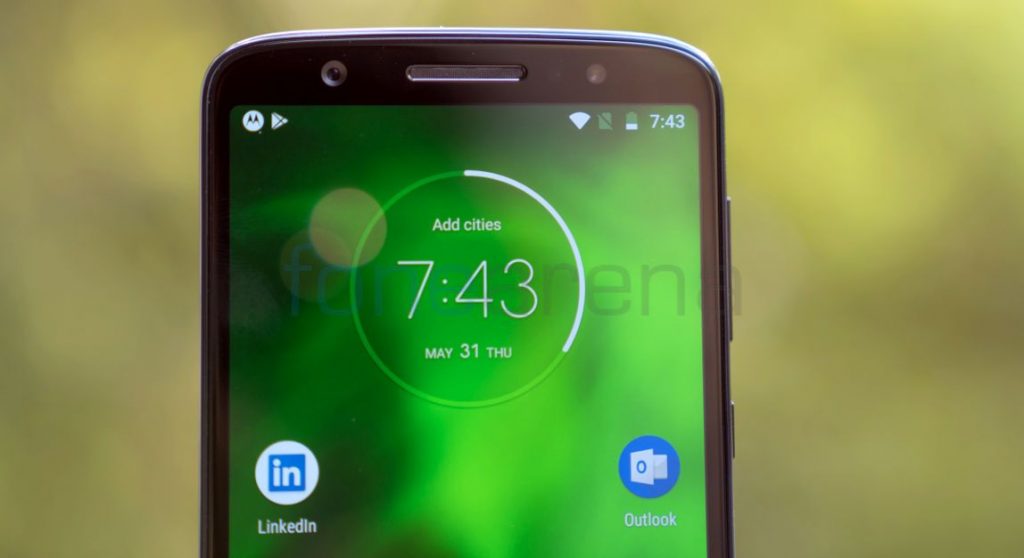 There is an earpiece above the display that also houses the loudspeaker. It has a 16-megapixel front-facing camera on the front accompanied by flash. In addition to the usual set of proximity and ambient light sensors, the phone also has gyroscope and magnetic sensor otherwise known as magnetometer for VR headsets. It doesn't have an LED notification light.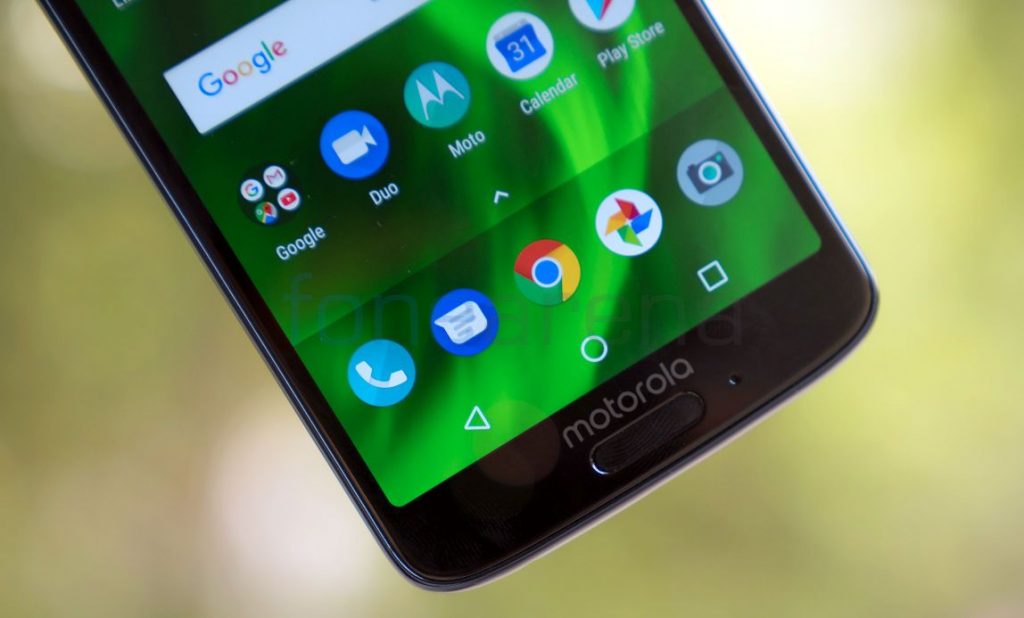 It has on-screen buttons, but there is a fingerprint sensor below the screen that can be used for controls when you disable the on-screen buttons. There is also a microphone next to the fingerprint sensor. Unlike last year's models which came with Moto branding below the earpiece, this year's models have Motorola branding on the front.
The volume rockers and the power button are present on the right side. SIM and microSD slot are present on the top along with a second microphone, 3.5mm audio jack and USB Type-C ports are present on the bottom. The power button has a rough feel, similar to the one most of the Moto devices. This has dedicated dual SIM slots arranged in the single tray. Since the phone doesn't have a metal frame, antenna lines are not visible.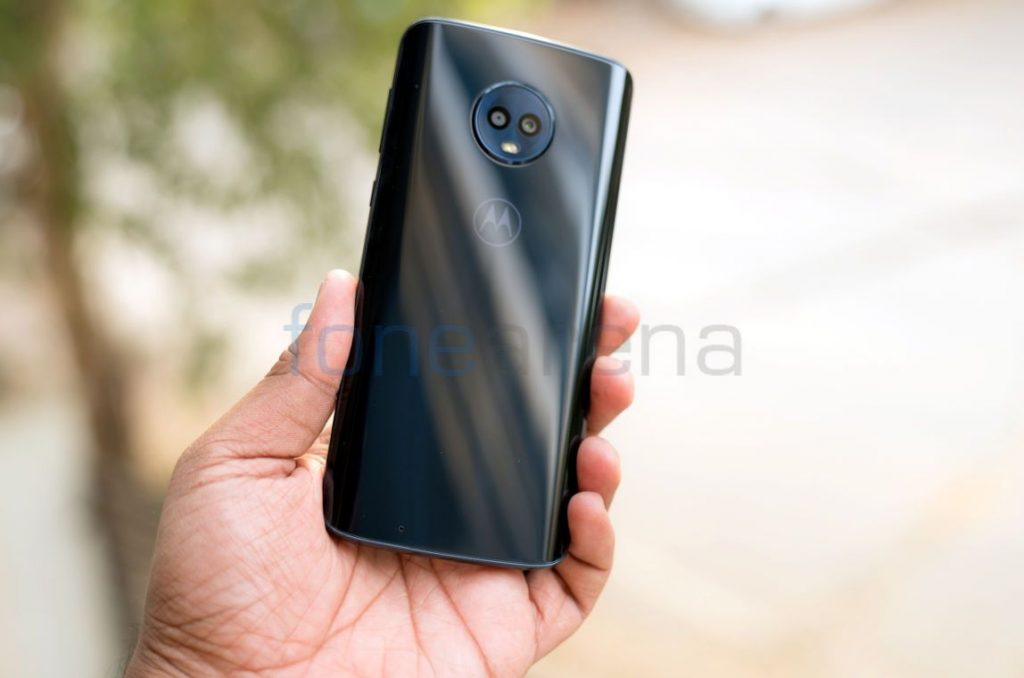 The phone has a glass back with Corning Gorilla Glass 3 protection, same as the Moto X4. The glass body looks and feels premium for the price, but the smooth body makes it easily slip out of your hands and also attracts fingerprints. Even with the Gorilla Glass protection there are chances of cracks, so it is recommended to use a case. The company could have bundled a case for the phone.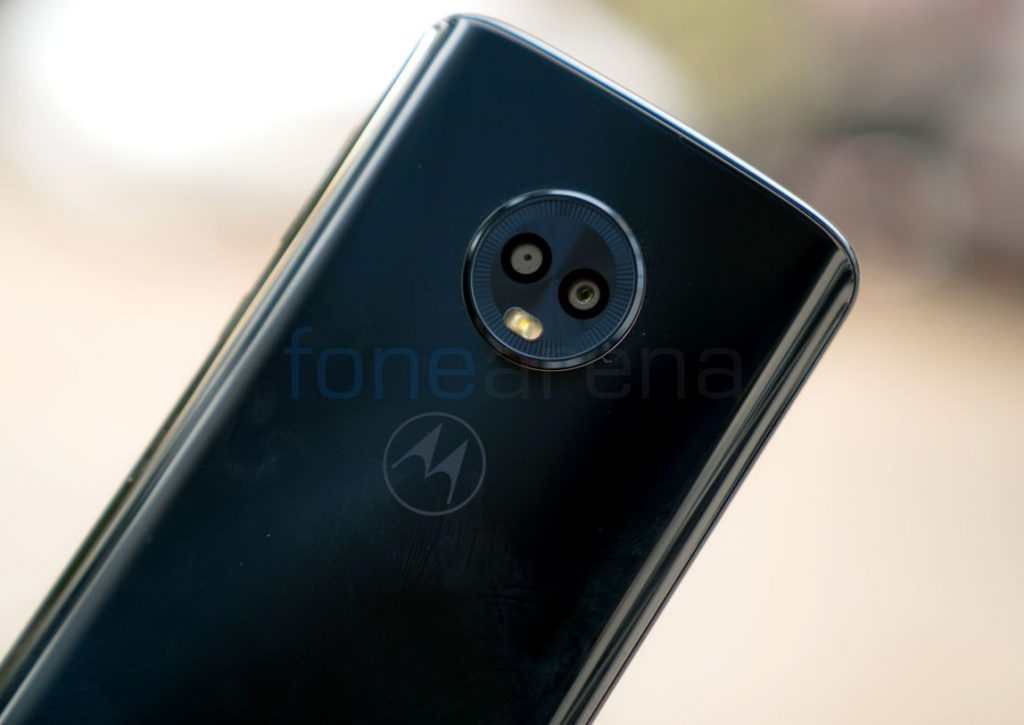 There are 12 MP + 5MP dual cameras on the back with LED flash that protrudes out, but the glass doesn't get scratches when placing the phone on a flat surface. There is a usual Moto logo below the camera. There is also a third microphone on the bottom part of the back.
It has a 3000mAh built-in battery, slightly bigger than the 2800mAh battery on the Moto G5. It doesn't IP ratings for water resistance, but has P2i water-repellent nano coating that protects the phone sfrom accidental spills, splashes, or light rain. The company warns that the phone should not be submersed in water, or exposed to pressurised water, or other liquids since this is not waterproof. It also asks not to charge a wet phone. Overall the build quality of the phone is good.
Camera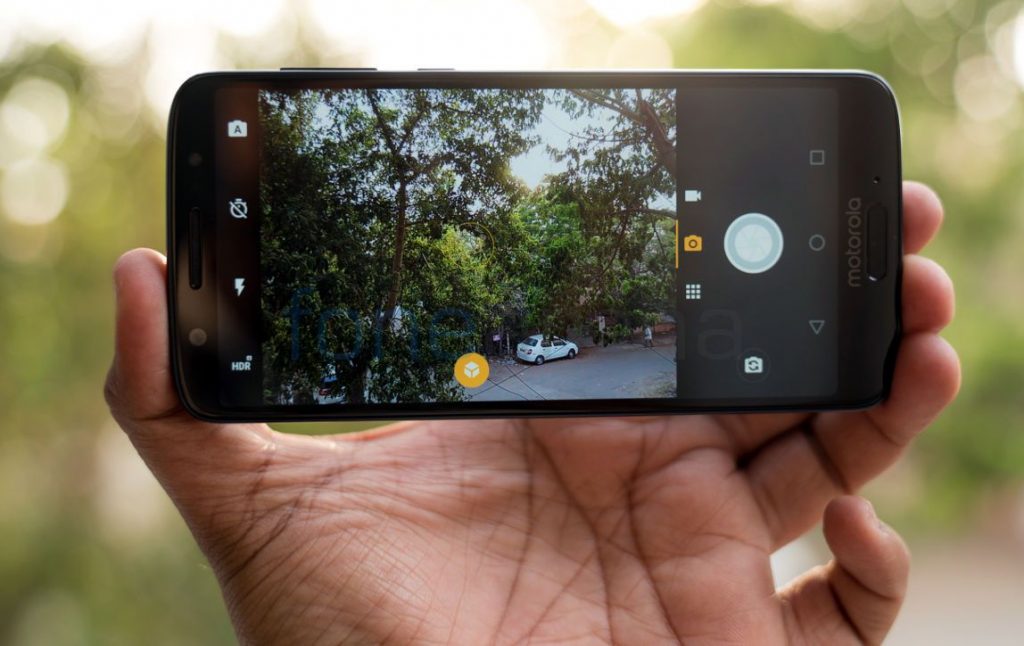 The phone has a 12-megapixel primary camera with  f/1.8 aperture along with a secondary 5MP secondary camera and LED flash below the camera sensors.
The camera UI has seen a refresh after a recent update to the Moto Camera app that brought option to zoom by sliding the finger up/down, drag to focus with exposure UI, Google Lens support, YouTube Live and the camera app is also faster to capture images. You can slide from the left to choose photo modes including portrait, cutout, spot color, panorama, text scanner, face filters and video modes such as slow motion, timelapse, Youtube Live and face filters. There is a camera shutter, video option,menu (toggles to previously used camera mode), toggles for front and rear cameras, gallery preview and Google Lens option on the right side. On the left side, there is an option to select Auto or manual modes, Active Photo, timer (3 or 10 seconds), Flash toggle (Auto, On, Off) and HDR toggle (Auto, On, Off).
It has quick capture mode that lets you twist the phone twice to open the camera or switch between the front and back cameras. Front facing camera has face beauty option as well as HDR option and Professional mode, Face filters and Panorama. There are also some smart camera features – Object recognition and landmark recognition options that can identify an object or landmark from the picture you capture. The object recognition works as mentioned, but you need to download landmark database. Both these automatically give you information when you use the camera.
The depth enabled mode lets you adjust the focus (1 to 7) before shooting. Once the image is saved, you can edit it with depth editor that lets you adjust the focus by selecting a part of the images and two beta features – Select Black and White that lets you change the color of the foreground or background to Black and White and replace background with another image.
Coming to the image quality. Daylight shots were good, and HDR shots are better with improved contrast and saturation. Macro shots were good and the images get focused quickly. Depth-enabled shots were good with people compared to objects, but it doesn't have the best edge detection so it blurs some parts like hair. It perfectly blurs out the background and the depth editor is useful. The depth mode takes some time to capture the images, unlike the Moto X4, which could be due to the SoC.
Low-light shots had noise, even though this uses a f/1.8 aperture sensor. Images with flash were good and the flash is not overpowering even in closeup shots. The 16-megapixel front-facing camera with f/2.0 aperture is  good for selfies and video chats and the flash is useful in poor lighting conditions. There is also adaptive low-light mode that increases the pixel size for better selfies but the resolution is reduced to 4 MP. Even though the rear camera might not be the best, the front camera is pretty good for the price.
Check out some camera samples (Click the image to view the full resolution sample.)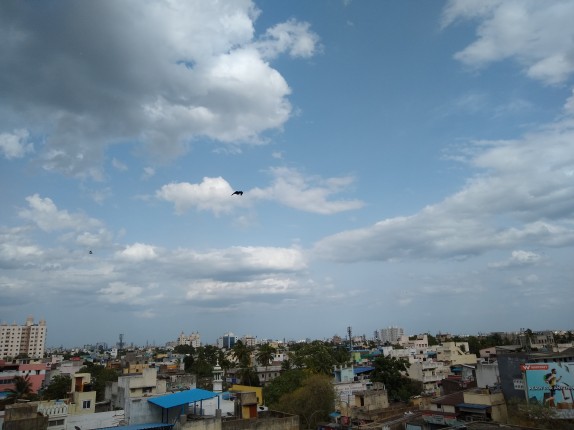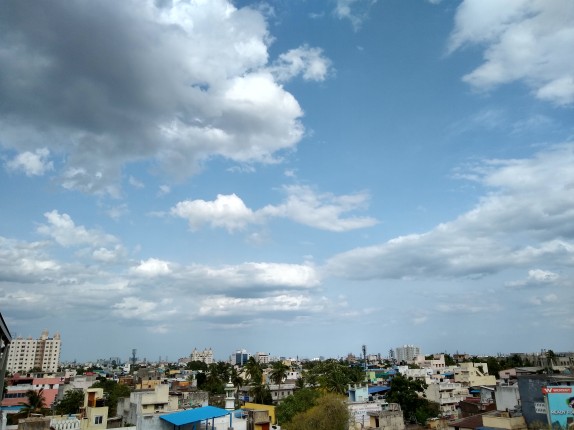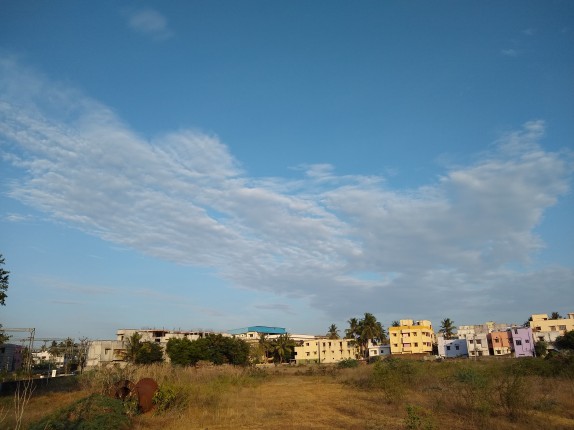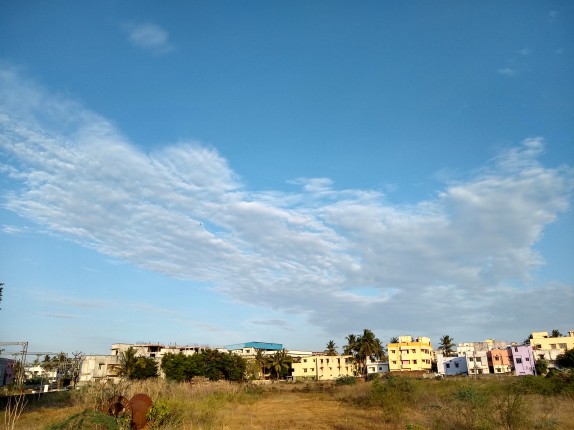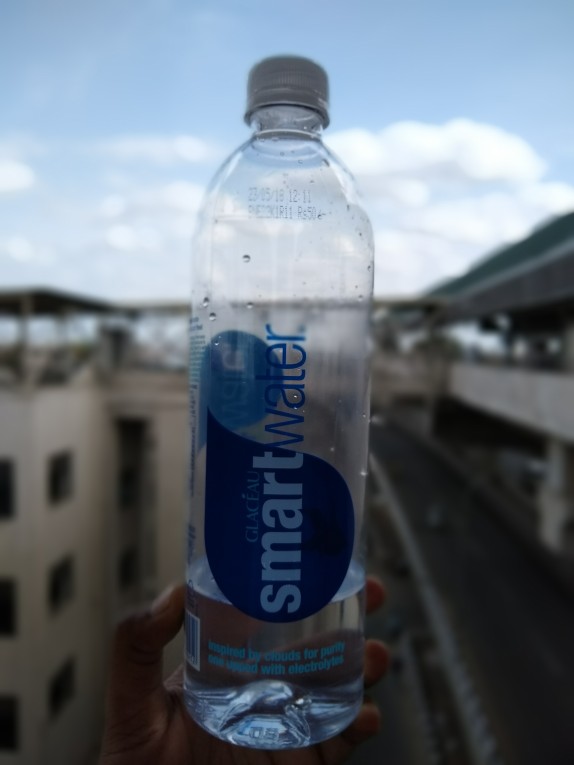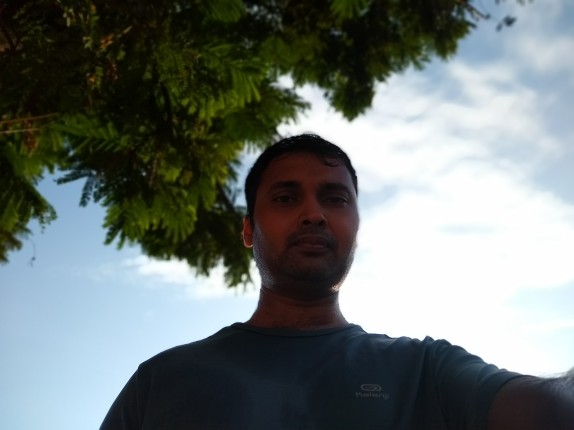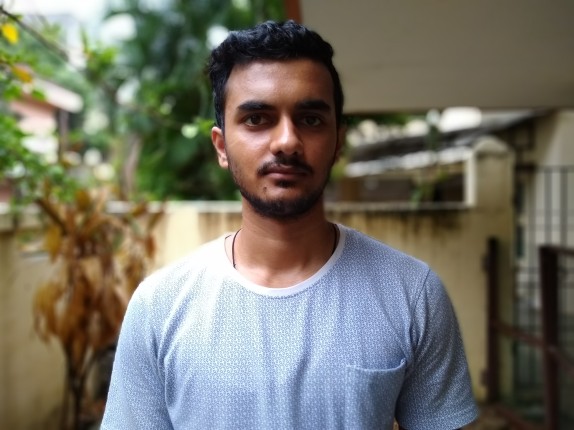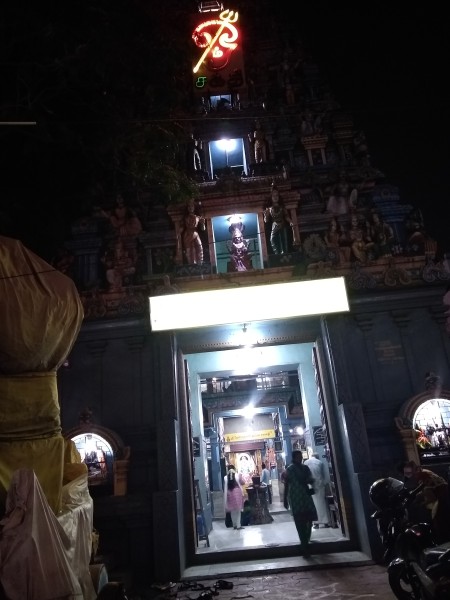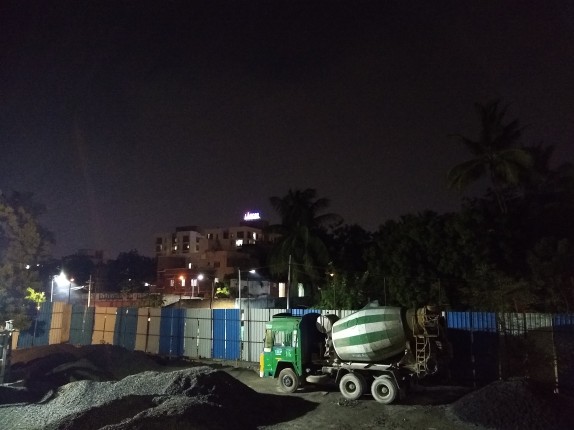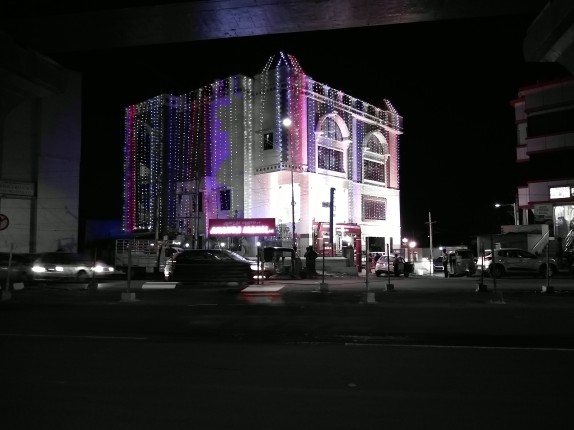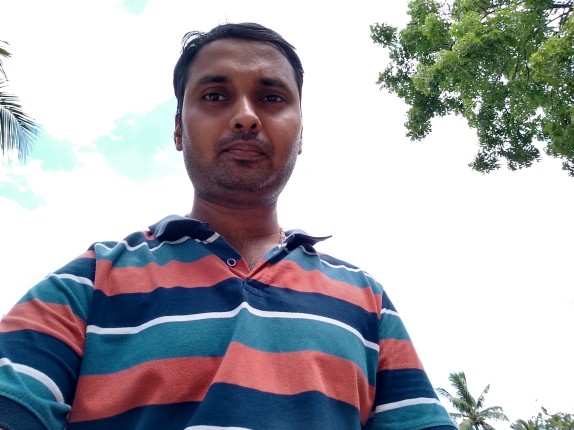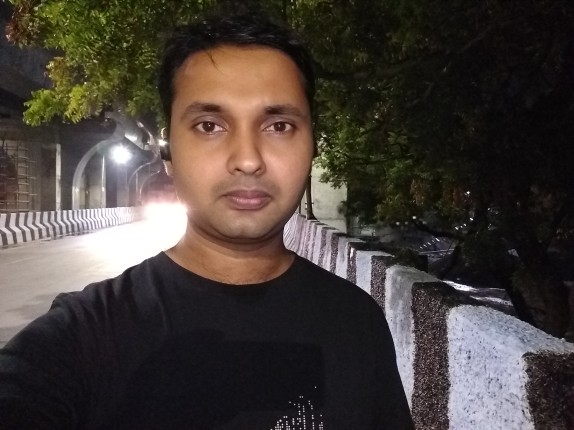 It can record videos at maximum 1080p at up to 60 fps resolution and  comes with slow motion recording at 720p resolution. It features EIS, which is good for the price. Thanks to three microphones, audio is crisp. The front camera supports 1080p recording at 30 fps Check out the video sample.
Software, UI and Apps
The Moto G6 runs Android 8.0 (Oreo) with Android Security patch for April, 2018 and Project Treble support but it doesn't support Seamless A/B updaetes. As usual it is stock with added Moto features such as Moto app. The company has not announced when it will get the Android 8.1 update or the Android P. Motorola is not consistent with updates, and the company doesn't even roll out monthly security updates regularly. It comes with Home app that is similar to Google Now Launcher but it replaces the apps button on the bottom tray with another slot for icon. You can swipe up to reveal all the apps. You can edit quick settings icons, change the position and replace it with few more in the options.
There is nothing to mention about the software in specific since it offers stock Android Oreo experience with auto fill, improvements by limiting tasks that run in the background when not in use, Picture-in-picture mode, additional Bluetooth audio codecs and more.
It packs 4GB of RAM and 64GB of storage. Out of 4GB RAM, you get 3.6GB of usable RAM, out of which 2.3GB of RAM is free on boot with just the default apps running in the background. Out of 64GB of internal storage you get  56GB of usable storage since OS and Apps take up about 8GB of storage. Since this runs on Oreo, you can use the microSD as the internal storage.
Apart from the usual set of utility apps and Google apps, the phone comes with Microsoft Apps such as LinkedIn and Outlook. There are also PhonePe and Facebook apps which can be uninstalled. The Moto key option lets you securely log in to apps and websites using your fingerprint, unlock windows devices with your fingerprint and log into websites, but this needs a separate software on your PC.
It comes with the usual Moto app that offers several features such as one button nav option so there is no need to use on-screen back, home, and overview buttons. A simple swipe or tap of the fingerprint reader can trigger these functions. This also gives haptic feedback when an action is performed.
It has Moto Actions that has Seven features – quick screenshot to take screenshot by placing three fingers on the screen, one-button nav, double karate chop to turn the torch on/off, Twist the phone to launch the phone's camera to capture images quickly, Swipe up, left or right to shrink the screen, pick up to stop ringing and flip the phone for 'do not disturb'.
The Moto Display offers time at a glance when you pick up the phone and also offers notifications on the black screen when you receive them. You can swipe up to go to particular app that sent the notification or swipe either left or right to dismiss them. Moto Display compensates for the lack of LED notification light. The night display option automatically reduces blue light which may impact sleep at a specific time or based on alarm or sunset. There is also attentive display option that will not put the phone to sleep while you are looking at it.
Finally, there is Moto Voice that was first introduced in the first Moto X phone. This has been enhanced with "show me" so there's no awkward trigger phase just simple, instant voice-queries to see the weather, calendar, or launch an app without the need to touch your phone.
Fingerprint Sensor and Face unlock

The fingerprint sensor is present below the display, same as the G5 series of phones. It is quick to unlock the phone most of the times as soon as you place your finger on the sensor and offers haptic feedback as well after unlock and if detects a wrong fingerprint. It unlocks the phone even when the screen is off, so you don't need to unlock the phone for the fingerprint recognition to work. You can add up to 5 fingerprints and you can also use your fingerprint to authorize Google Play purchases. It also has Face unlock which is not the best compared to the other smartphones since it doesn't recognise the face most of the time, and works randomly. It is recommended to stick to fingerprint unlocking until the company fixes the issue.
Music Player and FM Radio

Google Play Music is the default music player for playback. It has FM Radio with FM recording. The speaker is embedded into the earpiece, which is clear. Audio through the headset is not the best since it is not loud enough even in full volume, even with Dolby Atmos option enabled.
Dual SIM and Connectivity
It has Dual SIM option in the settings that lets you customize each SIM cards. It has 4G connectivity with support for 4G VoLTE for Reliance Jio and Airtel. Both the SIM slots have 4G support, but you can use 4G on only one SIM at a time, while the other goes to 3G. There is a connection priority option that lets you choose Data or Voice. If you prefer Data, when you receive incoming calls on the non-data enabled SIM, it will go to voicemail when data is active.
Other connectivity features include, WiFi 802.11 a/b/g/n (2.4 GHz + 5 GHz), Bluetooth 4.2 and GPS. It also has USB OTG (on-the-go) support. Since this is a dual SIM phone you get option to call or send SMS from either SIMs. It comes with Gboard as the default keyboard. We did not face any call drops or any other issues.
Performance and Benchmarks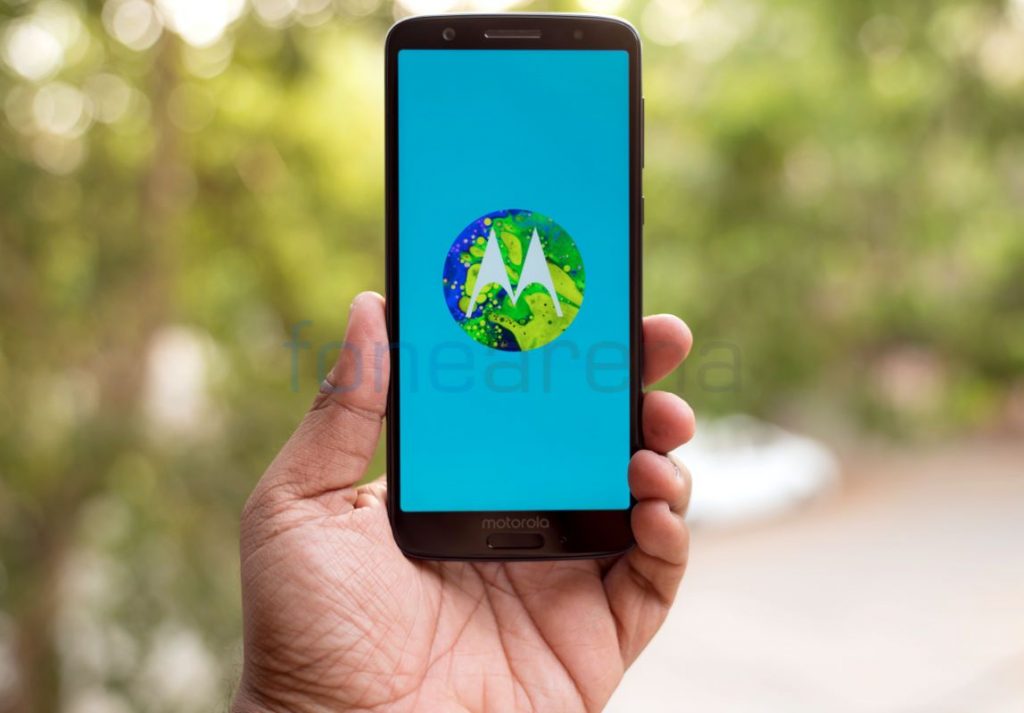 It is powered by an Octa-Core Qualcomm Snapdragon 450 64-bit 14nm Mobile Platform that has eight ARM Cortex A53 cores clocked at 1.8GHz per core. The performance is good. We tested several games, which were smooth, but the gaming performance is just fine and not exceptional since this has an Adreno 506 GPU. Wish the company had gone with a better SoC in the Snapdragon 600 series. 4GB of RAM makes the phone snappy for multitasking so you can run several apps in the background without the phone getting slow. The phone gets a bit hot when charging using the Turbo charger, but it doesn't get hot when using 4G or gaming, even though it has a glass back. Check out some synthetic benchmark scores below.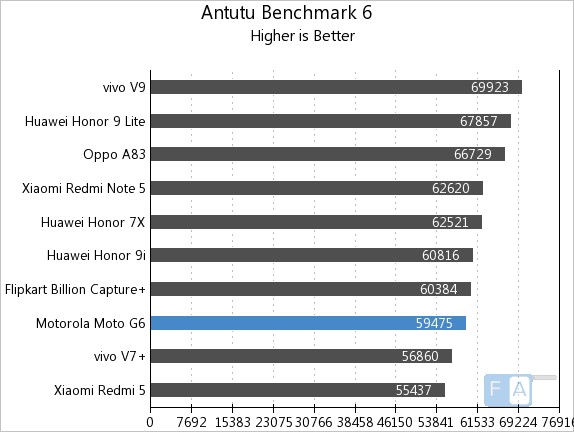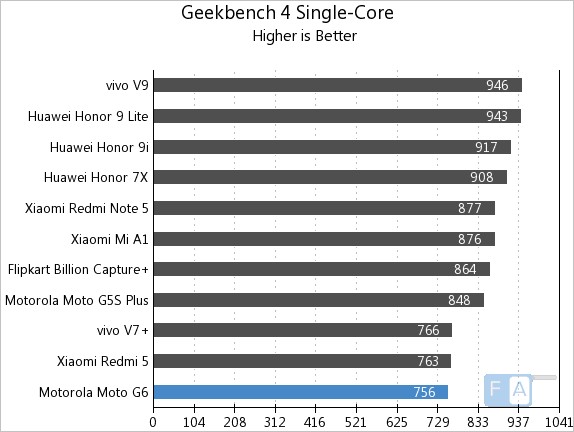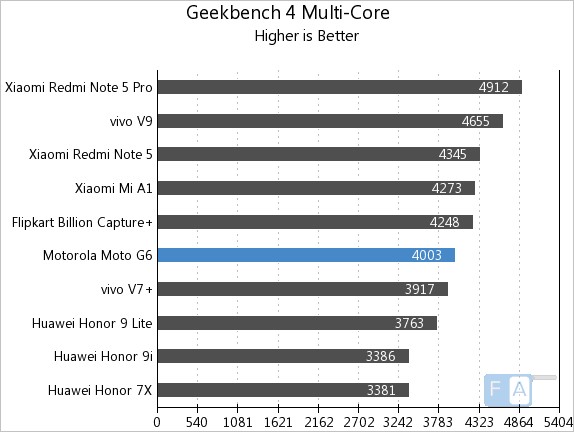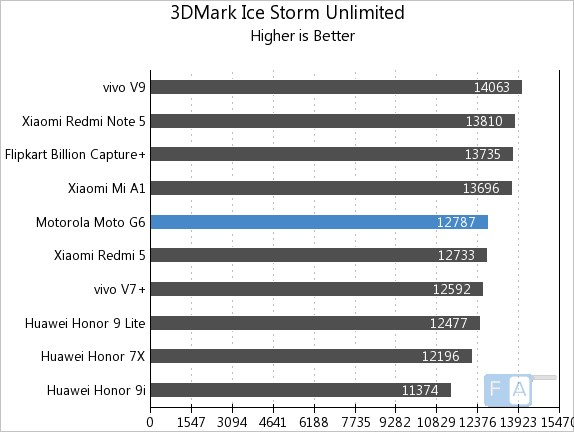 Battery life
The phone packs a 3000mAh battery, which is a standard these days for Motorola. It lasts for a day on a single charge with average use, and less than a day with heavy use. You can enable battery saver to extend the battery life when the battery is low. Since it has support for fast charging with bundled 15W Turbo Charger, it can charge from 0 to 50% in just 39 minutes and from 0 to 100% in 1 hour and 39 minutes.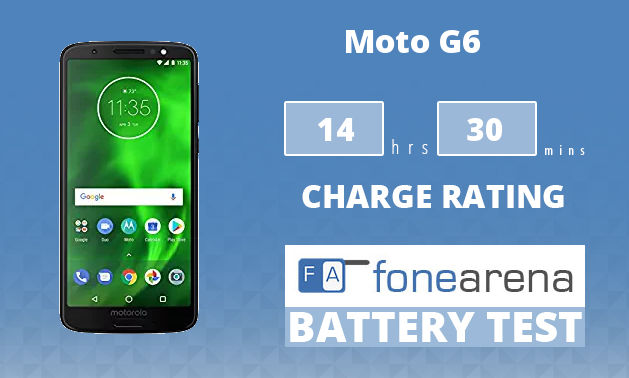 It achieved a One Charge Rating of 14 hours and 30 minutes in our battery test, mainly due to talk time, which is average compared to other smartphones with a bigger battery in the price range. We will bring you the complete set of battery test results soon.
Conclusion
Overall, the Moto G6 is a good upgrade to the last year's Moto G5 offering an eye-catching design with good build quality, and  dedicated SIM and microSD slots instead of hybrid slot. However, the camera is not impressive and the battery life it just average compared to other competitors in the price range. The company could have used Snapdragon 630 or even 625 SoC for a better performance.
Price at Rs. 13,999 for the 3GB RAM with 32GB storage version and Rs. 15,999 for the 4GB RAM with 64GB storage version, it is slightly high for a phone with Snapdragon 450 SoC. The smartphone is available exclusively from Amazon India online and is also available from Moto Hub stores offline. To summarize, here are the pros and cons of the smartphone.
Pros
Good display
Good design and premium build for the price
Decent cameras for the price
Dedicated SIM and microSD slots
Cons
All glass body is slippery
Not a powerful SoC for the price
Battery life is not impressive