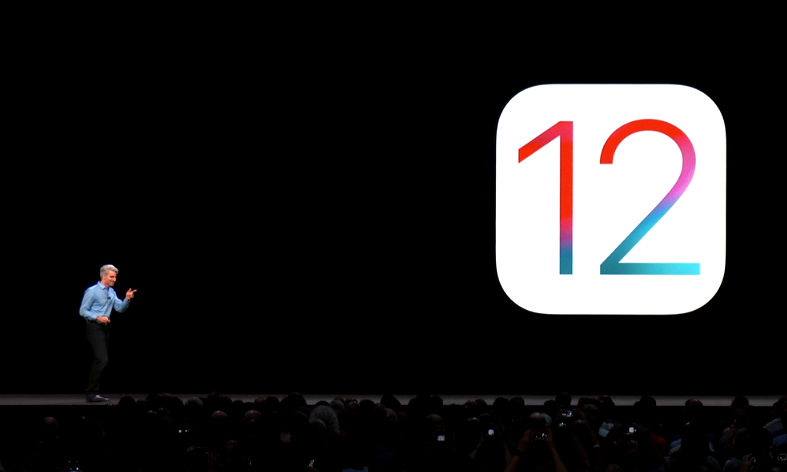 Apple's senior vice president of Software Engineering Craig Federighi announced the most expected iOS 12, the next iteration of iOS at WWDC 2018. The iOS 12 brings Improved Performance, Siri Shortcuts, Group FaceTime, Memoji, Screen Time, Shared AR Experiences and more.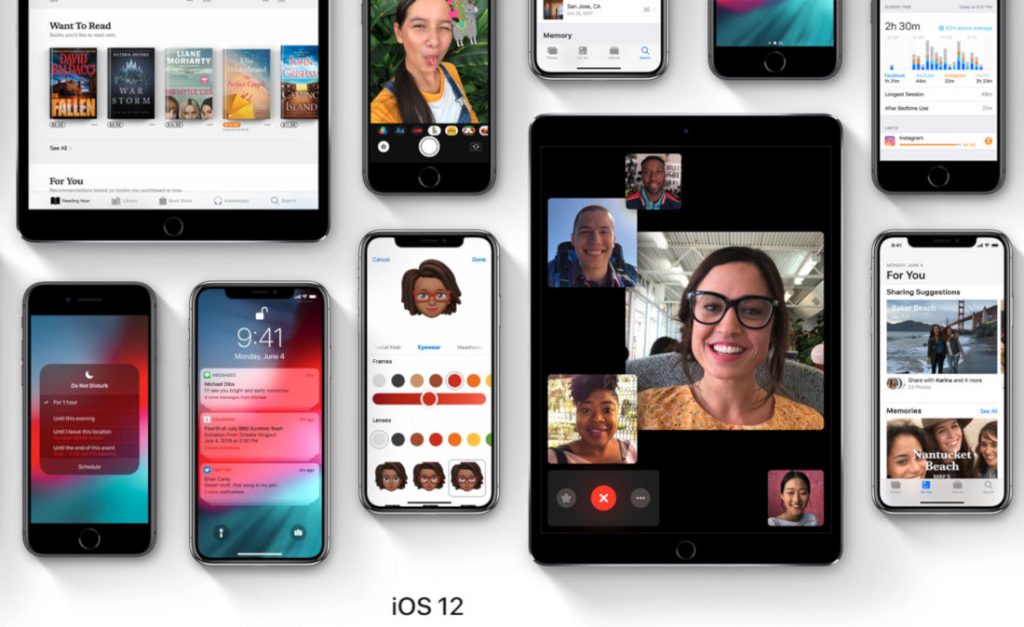 New features in iOS 12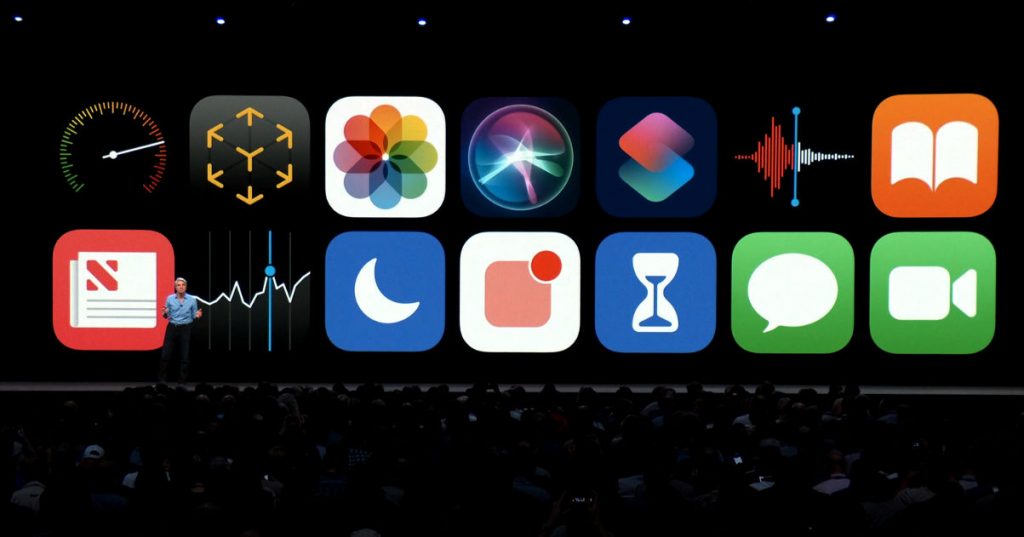 iOS 12 improves the performance on iPhone and iPad going all the way back to iPhone 5s and iPad Air offering a faster and more responsive experience all around than any previous iOS version. Launching Camera and typing with the keyboard, happen faster than ever. It brings up to 70% faster swipe to Camera, up to 50% faster keyboard display, up to 2x faster app launch under heavy workload and apps can launch up to twice as fast.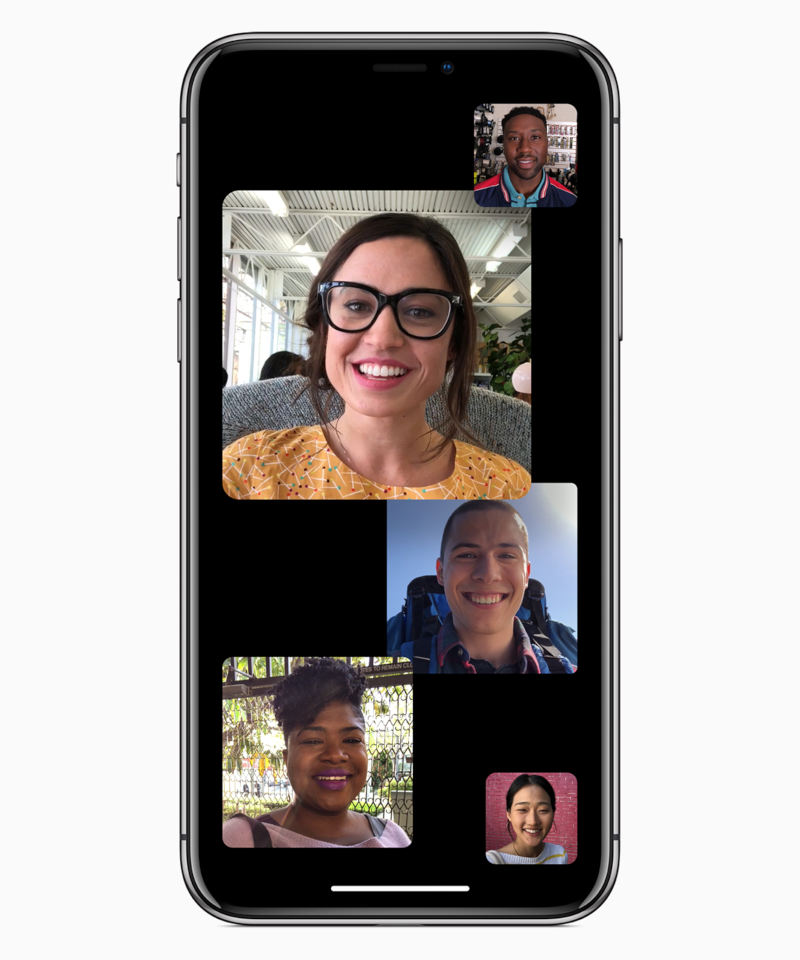 iOS 12 brings Group FaceTime that lets you do video and audio chats with up to 32 people at once. The tile of the person speaking will get larger automatically, so you'll never lose track of the conversation.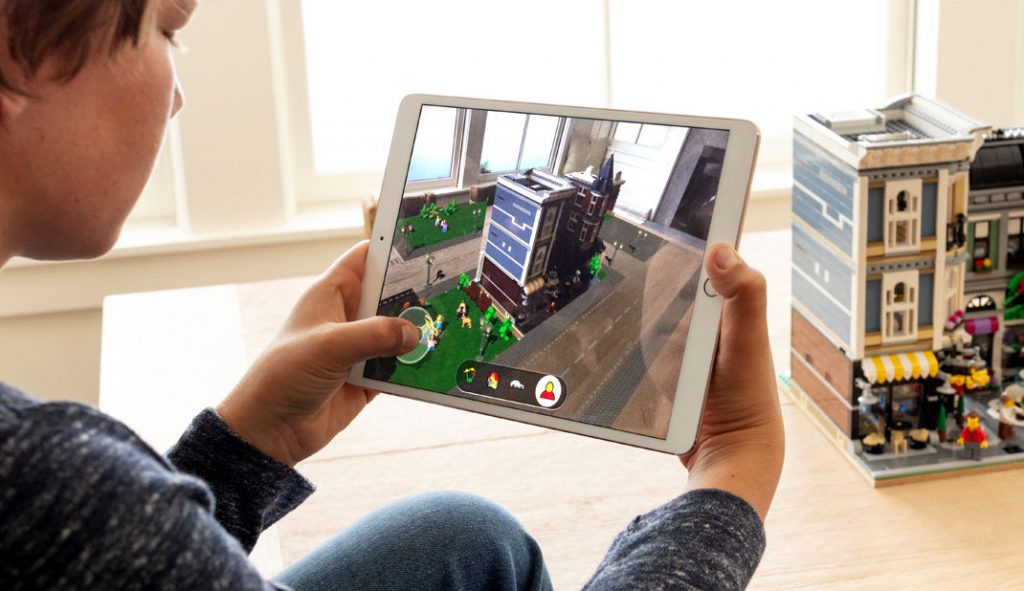 AR experiences can now be shared across time and fixed to real-world locations, so you can create a piece of AR art that can be viewed later in the same place by someone else.  ARKit 2 recognizes objects and how your device is oriented to them, and can use that information to trigger AR experiences.  Face tracking now sees where you're looking and can detect whether you're sticking out your tongue or winking.  AR is even more lifelike, enabling virtual objects to reflect the real-world scene in your camera.  USDZ file format that helps 3D creators to create rich content and animations optimized for mobile devices.  Measure app lets you automatically measure flat rectangular surfaces and draw lines across flat surfaces to measure distances with your iPhone or iPad camera.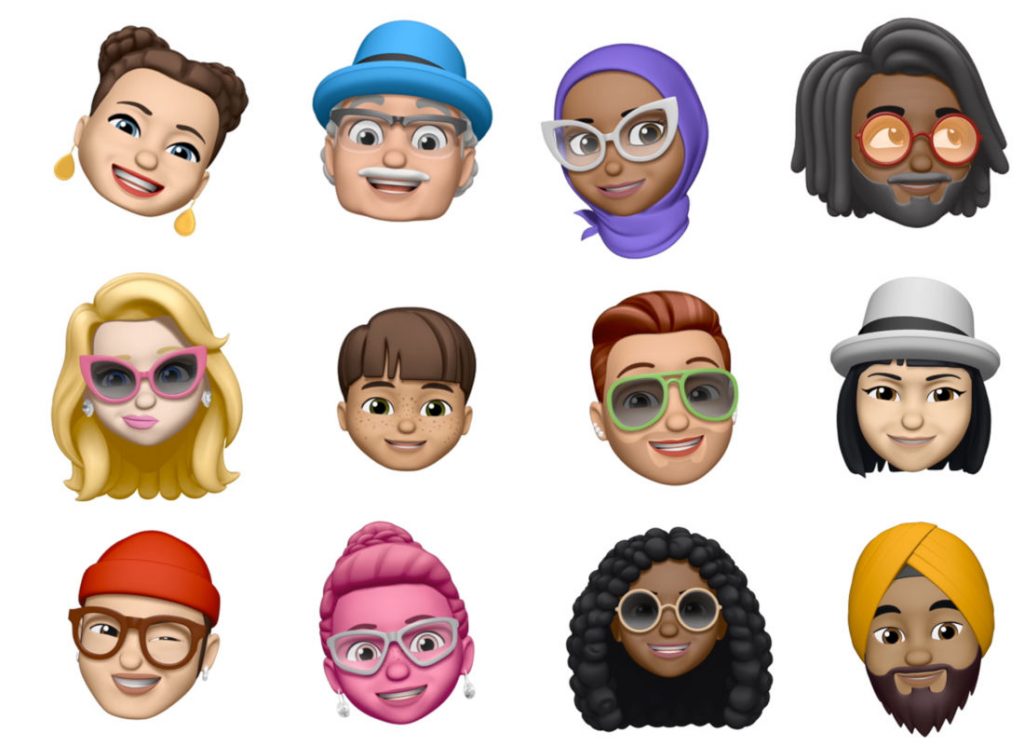 iPhone X gets new Animoji and personalized Memoji characters. You can create Memoji to match your personality and mood right within Messages by choosing from a set of inclusive and diverse characteristics to form a unique personality.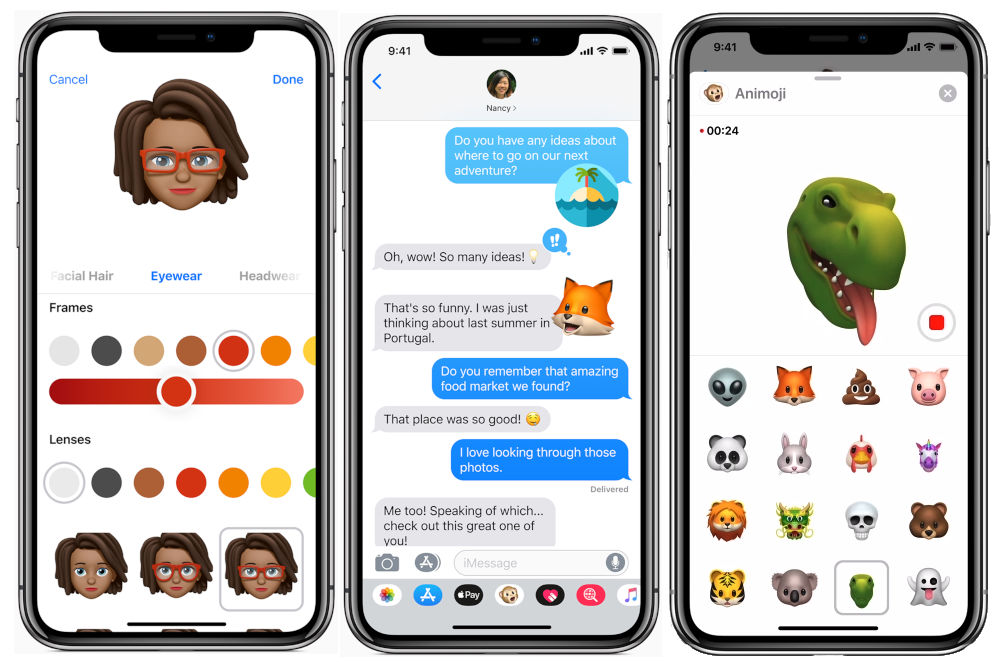 The existing set of Animoji also expands with ghost, koala, tiger and T. rex. All Animoji and Memoji now feature winks and tongue detection to capture even more expressions.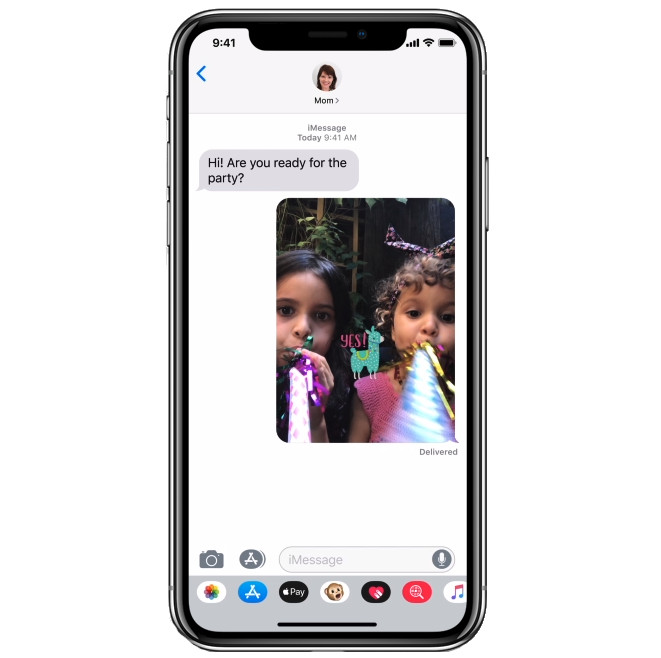 New camera effects bring Animoji, Filters, Text and Stickers to Messages and FaceTime. Filters like comic book and watercolor add personality to photos and videos, new labels and shapes let users add captions and titles to highlight parts of an image, and stickers can be placed using iMessage sticker packs.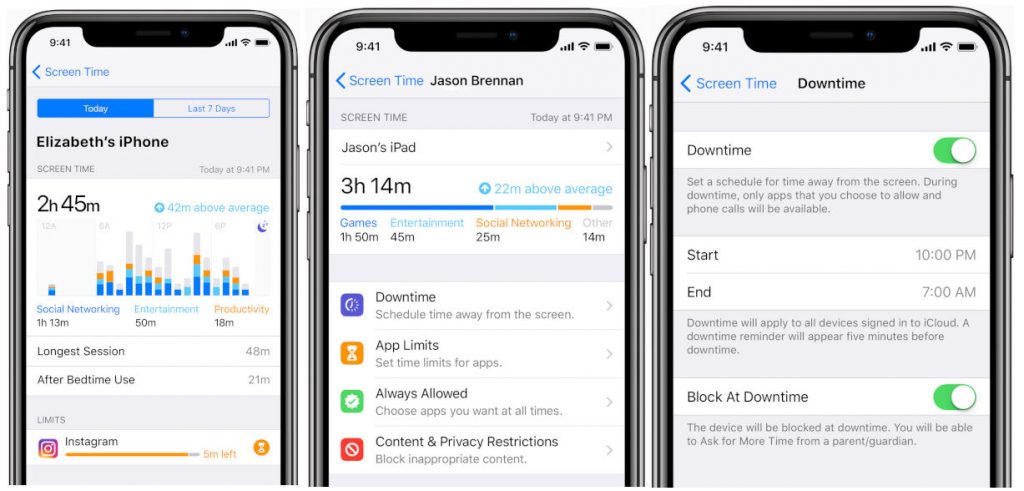 Screen Time helps give you a better understanding of the time you and your kids spend using apps, visiting websites, and on your devices overall. So you can make the most of how you choose to spend time on your iPhone or iPad.  Screen Time creates detailed daily and weekly Activity Reports that show the total time a person spends in each app they use, their usage across categories of apps, how many notifications they receive and how often they pick up their iPhone or iPad.
By understanding how they're interacting with their iOS devices, people can take control of how much time they spend in a particular app, website or category of apps. The App Limits feature allows people to set a specific amount of time to be in an app, and a notification will display when a time limit is about to expire. Screen Time also gives parents the ability to schedule a block of time to limit when their child's iOS device can't be used, such as at bedtime.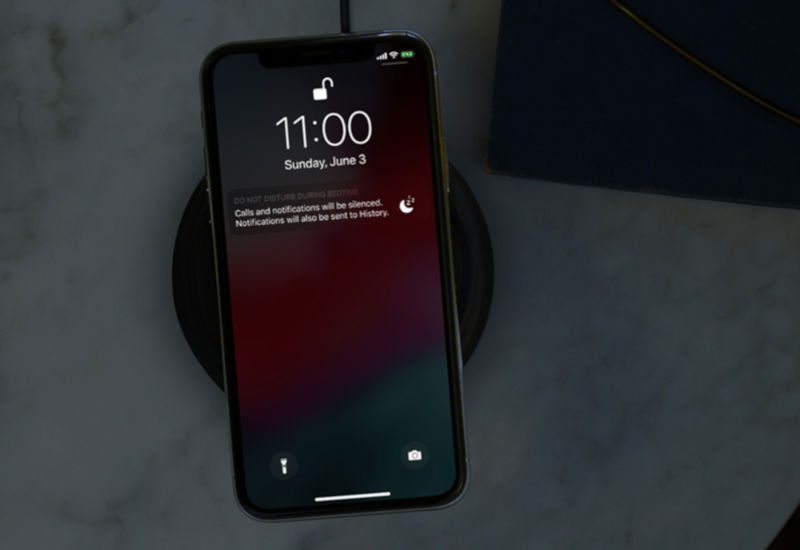 iOS 12 brings enhancements to Do Not Disturb, making this powerful time management tool even better by helping people stay in the moment during times like studying as well as during a class, meeting or dinner. There is also a new Do Not Disturb during Bedtime mode to help people get a better night's sleep by dimming the display and hiding all notifications on the lock screen until prompted in the morning. Do Not Disturb has new options from Control Center where it can be set to automatically end based on a specified time or location.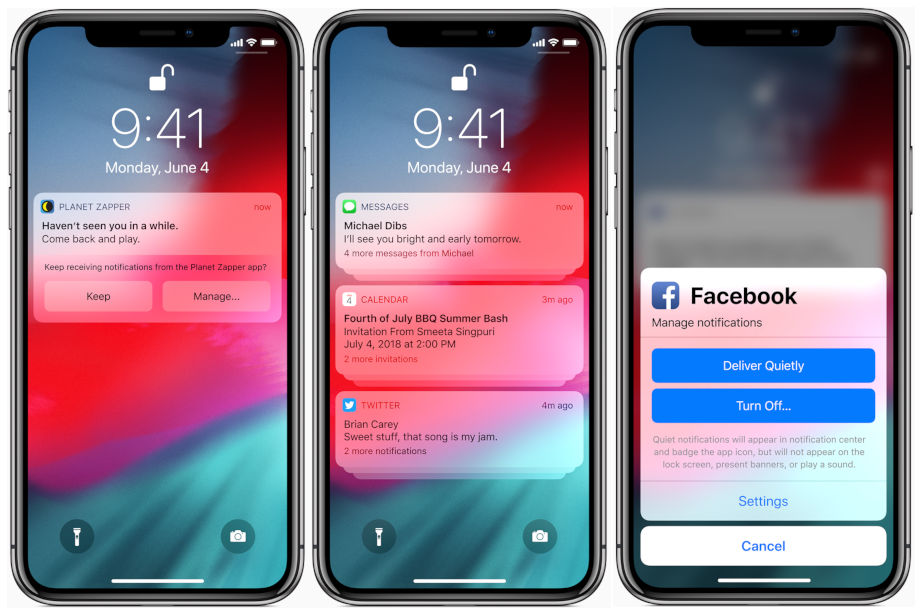 To help reduce interruptions, iOS 12 offers more options for controlling how notifications are delivered. Instantly manage notifications to be turned off completely or delivered directly to Notification Center. Siri can also intelligently make suggestions for notifications settings, such as to quietly deliver or turn alerts off, based on which alerts are acted upon. iOS 12 also introduces Grouped Notifications, making it easier to view and manage multiple notifications at once.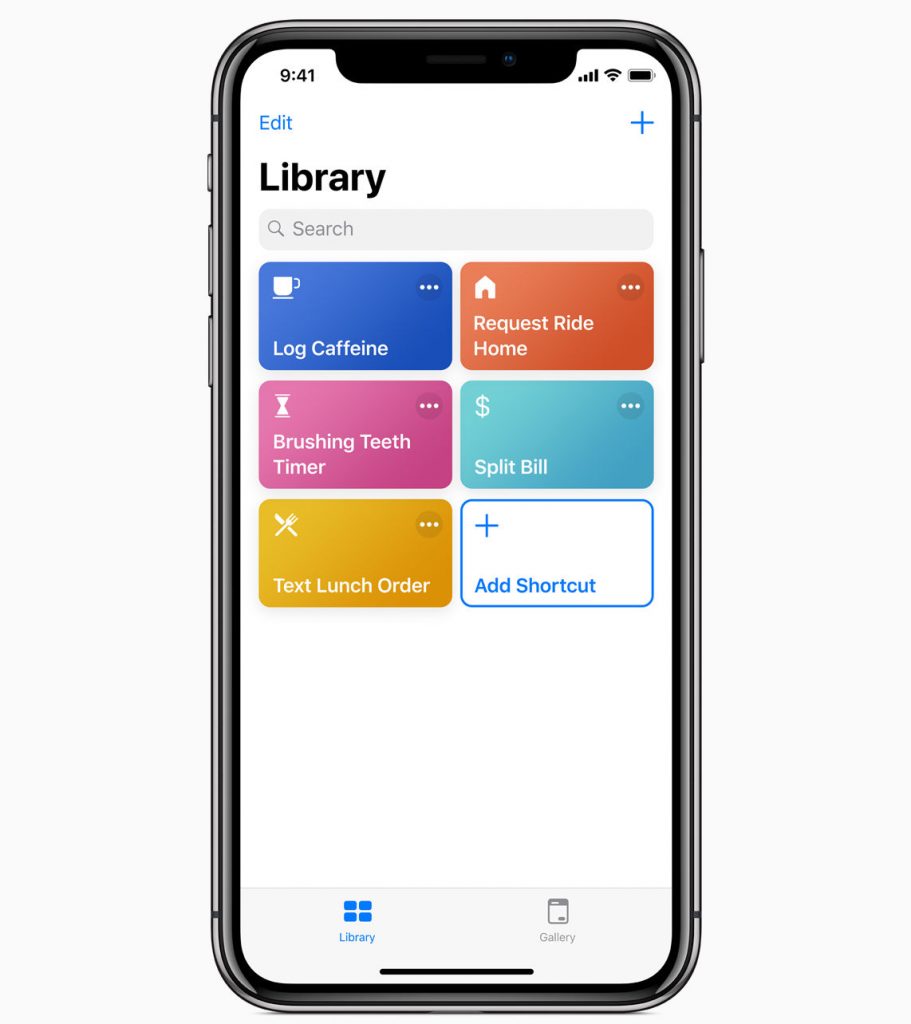 With iOS 12 Siri can intelligently pair your daily routines with third-party apps to suggest convenient shortcuts right when you need them — whether it's to order a coffee in the morning or start an afternoon workout. Users can customize Shortcuts by creating a simple voice command to kick off the task or download the new Shortcuts app to create a series of actions from different apps that can be carried out with a simple tap or customized voice command.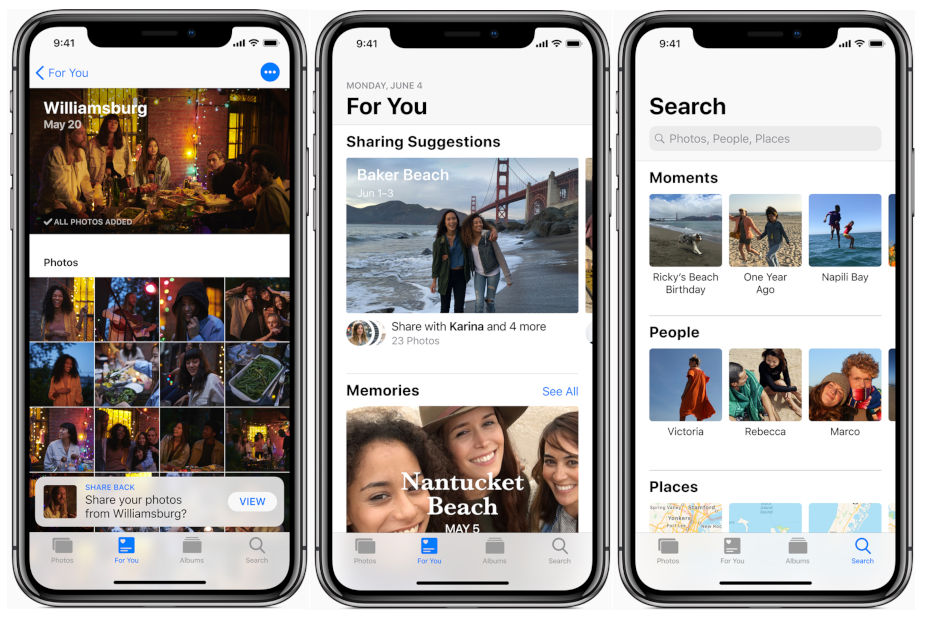 In Photos, new For You tab shows you great moments from your photo library and intelligently suggests sharing photos with the people in them. And if the recipients are using iOS 12, they'll be prompted to share their photos from the event with you, too.  Search suggestions surface the most relevant Events, People, Places, Groups, Categories and recent searches, and new search functionality lets users combine multiple search terms to find just the right photos.
In iOS 12  Safari now prevents Share buttons and comment widgets on web pages from tracking you without your permission. Safari also prevents advertisers from collecting your device's unique characteristics, so they can't identify your device or retarget ads to you across the web.
Other features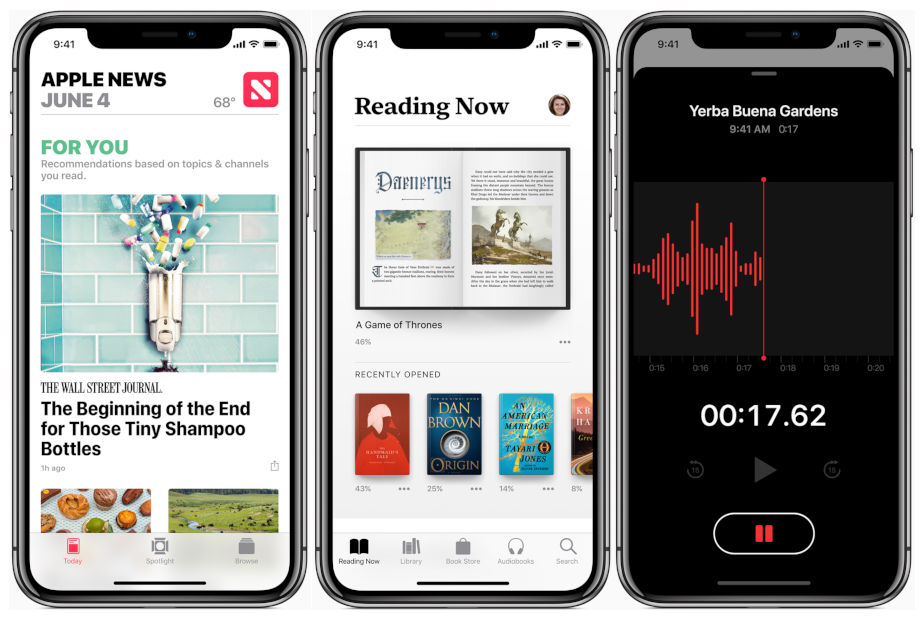 Apple Books is redesigned to make it easier to discover and enjoy books and audiobooks, and the Book Store tab makes it easy to explore new titles and browse the top charts, curated collections and special offers.
Apple News is redesigned to make it easier to discover new channels and topics or jump straight to favorites, and on iPad, a new sidebar makes navigation even simpler.
Stocks comes to iPad and illustrates how the market is moving with easy-to-understand quotes and high-quality news.
CarPlay adds support for third-party navigation apps displayed right on the car's dash — joining music, messaging, calling and automaker apps.
Voice Memos is now available on iPad and adds iCloud support to sync recordings and edits across devices. A new design makes it easier to capture, share and edit recordings.
Siri translation expands to more than 40 language pairs and brings more knowledge of sports, celebrities, food and nutrition. Siri can also surface favorite photos by person, place, event, time and topic.
Wallet on iPhone and Apple Watch adds support for student ID cards, making it more convenient to access everything on campus.
The battery usage chart in Settings now shows your usage for the last 24 hours or 10 days. Tap a bar to see your app use for that period of time.
SMS one-time passcodes will appear automatically as AutoFill suggestions, so you never have to worry about memorizing them or typing them again.
Unique, complex passwords for all of your apps and websites are automatically created and saved in Safari and in apps — so you can use more secure passwords without having to remember a thing.
iOS 12 will be available for iPhone 5s and later, all iPad Air and iPad Pro models, iPad 5th generation, iPad mini 2 and later and iPod touch 6th generation in the fall, which is around September. iOS 12 beta 1 for developers (16A5288q) for developers is already available and the open beta will be available later this month.