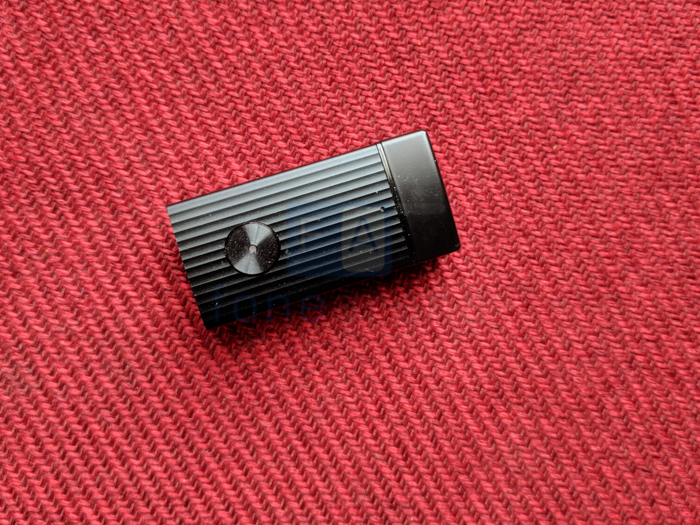 Don't you hate it when you find out that your new smartphone doesn't sport a headphone jack? You're left with two options. Use that ridiculous dongle bundled in the box or shell out a lot more money for a high-quality Bluetooth headset. What if we told you there was a third option? Bluetooth music adaptors have existed for years now but FiiO sent us over their BTR1 dongle recently that is supposed to deliver audiophile-quality music over an AptX connection. With a cheeky name that literally says better one, our curiosity was definitely piqued. Find out what we thought about it in our review of the FiiO BTR1.
Design
The FiiO BTR1 is a diminutive piece of kit as it should be and is meant to be worn as a clip on your shirt or jeans pocket. The entire apparatus barely weighs 20 grams and is lightweight to the point of being unnoticeable. The clip at the back is strong enough to withstand a bit of jostling while traveling so you won't need to worry about it dropping off.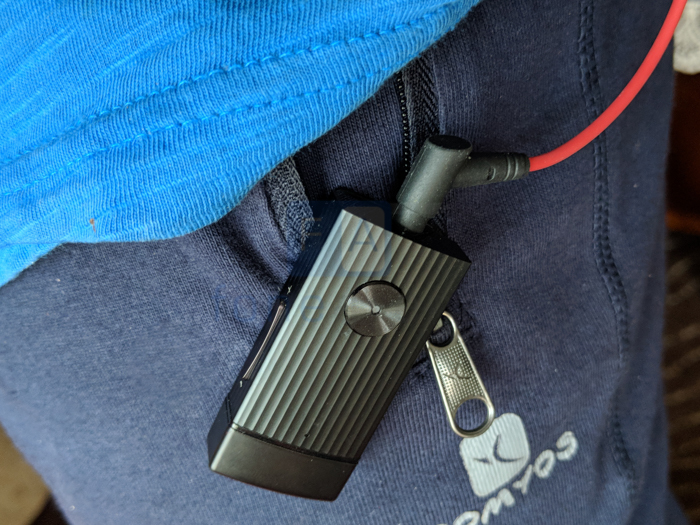 The shell is made of aluminum and has a lightly rigged surface that makes it a bit grippy. There's not much in the way of controls. On the side, you'll spot a slim volume rocker that can be used to adjust the output level. Long pressing on the volume rocker lets you skip tracks forward or back. Placed off-center is a circular button that performs multiple actions including toggling play/pause, switching the BTR1 on or off as well as putting it in pairing mode.
On opposing sides, you'll find the 3.5mm audio jack as well as a micro USB port for charging up the Bluetooth DAC/Amp. A single RGB Led that toggles between different colors indicate the current status of the BTR1.
Performance
What sets the FiiO BTR1 apart is the fact that instead of using a standard off the rack integrated DAC/Amp solution, the company has opted to use a higher end AKM AK4376 chip that combines the DAC and amplification stage. The chip is powerful enough to deliver >= 30mW power into 16 Ohm headphones and half of that into 32 Ohm headphones which should be good enough for most consumer grade hardware. If you're running more demanding headphones then this might not be the solution for you. The BTR1 delivers an exceptionally low noise floor which means that you won't be hearing too much of that annoying hiss that is usually common in such Bluetooth receivers. Bear in mind that it isn't entirely absent and in our 1More Triple Driver headphones, it was definitely audible but it was easily drowned out when listening to music.
In terms of tonality, the audio signature here is remarkably neutral. First up, while you're not relegated to just SBC the BTR1 does top off at AptX connectivity so you're definitely not getting lossless audio here. This automatically reduces the audio resolution. Generally, there's a slightly veiled presentation.
The highs are pretty clean but there's a distinct lack of detail here. The treble performance isn't fatiguing at all. Moving on to the mids, there's a bit of a lack of punch but the sound is still quite balanced. There's a fair amount of separation that works well enough for electronic music and similar but don't really expect a holographic soundstage here. And finally, the low end. Bass is tight and controlled but lacks the rumble you often want from the sub-bass. The marginally slow bass response doesn't hit you hard but it voluminous and just errs on the right side of being bloated.
Wireless Performance & Battery Life
The FiiO BTR1 has a reasonably good range and in a low interference environment, it manages to deliver a good 7-8 meter range. On occasion, though it would cut off from the phone placed in another pocket. This happened more often than we'd want in an outdoor setting. Still, the BTR1 performs well more often than not.
In terms of battery life, the diminutive battery delivers close to 7 hours of usage. This will vary depending on the volume level at which you listen to music but at lower volumes, you should be able to hit the 8 mark target as set by FiiO. Regardless, 6-7 hours of on the go listening capabilities should be sufficient for all but the most ardent of music listeners.
Conclusion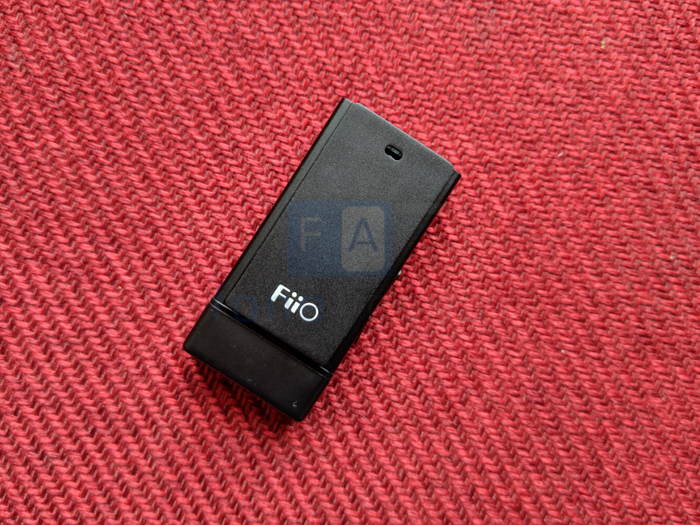 The FiiO BTR1 is a very nifty Bluetooth DAC/Amp that brings along much better sound quality compared to the regular run of the mill Bluetooth adaptors. Priced at Rs. 3,590 at FiiO's website, it is a great way to continue using your favorite headphones with your spanking new phone. At least till the time smartphone manufacturers decide to get rid of Bluetooth!