Microsoft has announced new Xbox Adaptive Controller for differently-abled players. It was developed in partnership with organizations around the world, including The AbleGamers Charity, The Cerebral Palsy Foundation, Craig Hospital, SpecialEffect, and Warfighter Engaged.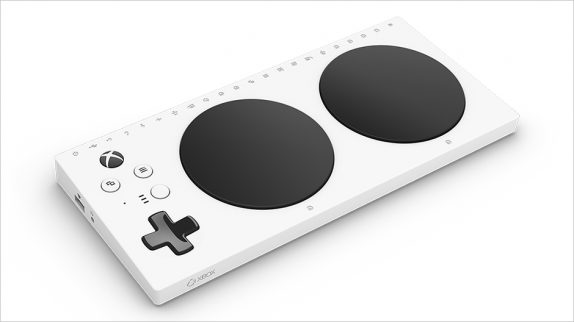 It is aimed at gamers with limited mobility to assist in our development and make the device as adaptable as possible. It has two large buttons built in, and these buttons can also be reprogrammed to act as any of the standard controller's button inputs via the Xbox Accessories app.
Microsoft has also worked with third-party manufacturers to support external inputs which can be plugged into the new controller; these inputs include PDP's One-Handed Joystick for the Xbox Adaptive Controller, Logitech's Extreme 3D Pro Joystick, and Quadstick's Game Controller.
The Xbox Adaptive Controller will cost $99.99 and goes on sale later this year but will go on pre-order very soon.
Phil Spencer, head of Xbox said:
The Xbox Adaptive Controller has been years in the making, though we realize that this is only one step along our journey of inclusive design and that we have more work ahead. This has been a passion project for people around the world, both inside Microsoft and beyond. We're thrilled to introduce it to the world today, tell the story behind it, and take what we have learned on our journey to inform future initiatives in inclusive design.