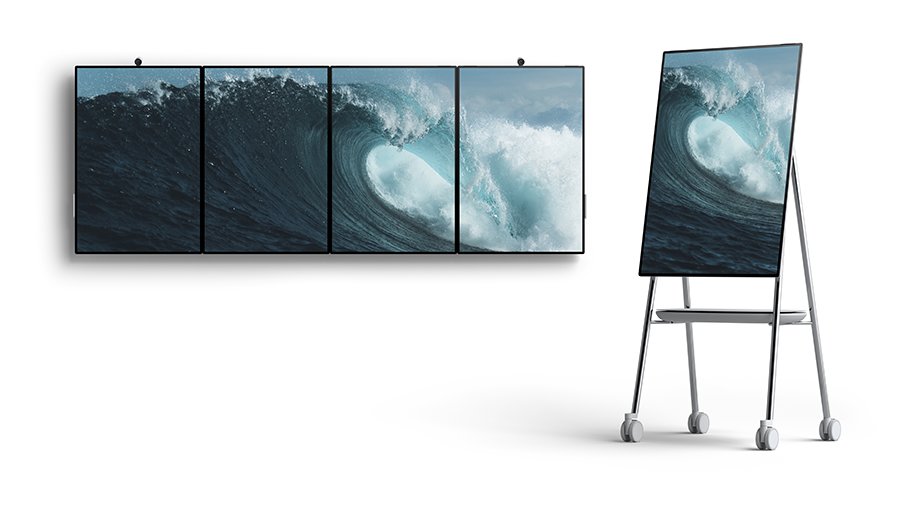 Microsoft has announced the Surface Hub 2 and it is designed from the ground up that can be used by teams. The company says that it is sleek, agiler and more affordable to fit any workspace or work style. It sports a 50.5-inches 4K multi-touch display with 3:2 aspect ratio and extremely thin bezels.
The giant display now rotates to a portrait position and it works as a powerhouse to Microsoft Teams, Microsoft Whiteboard, Office 365, Windows 10 and the intelligent cloud. It also comes with 4K cameras rotate with the device, integrated speakers, and far-field mic arrays allow everyone in the meeting to feel.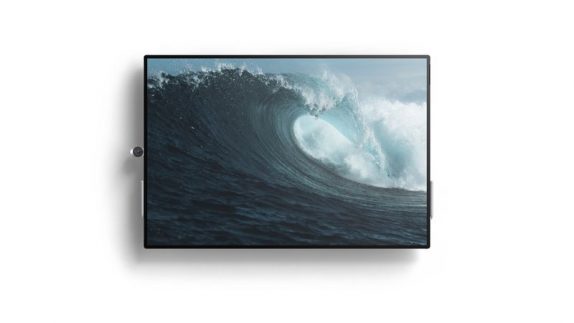 Microsoft has teamed up with workplace expert Steelcase to create a system of rolling stands and easy-to-use mounts. It is also bringing multi-user sign in and using this feature multiple people can authenticate in the same Surface Hub 2 workspace, allowing them to simultaneously access their documents, merging them and making collaboration as natural as meeting at a whiteboard.
Microsoft is also improving the software running on the new device, though it is still running on Windows 10, it is bringing features like multi-user sign in using the built-in fingerprint reader. The company says that it sold over 5000 Surface Hub devices across 25 markets.
Microsoft just announced that the Surface Hub 2 will be available in 2019, but hasn't mentioned an exact time frame or the pricing but says the pricing will be in line with similar competitive devices