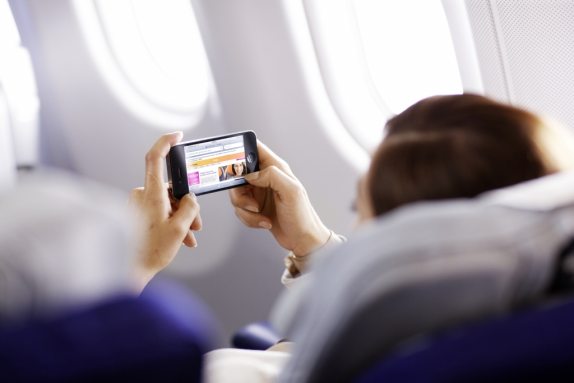 Telecom Commission on Tuesday has approved the proposal to allow internet telephony in the country as well as in-flight mobile services. With this new approval, users can now make calls to mobile phones as well as landlines using the Wi-Fi broadband. The proposals were approved by the commission chaired by telecom secretary Aruna Sundararajan.
Telecom operators who obtain a telephony license will offer a new mobile number; one that doesn't require a SIM card but can be activated by downloading an internet telephony app. TRAI had recommended the proposal last October, with the aim of giving new connectivity options to consumers in India where call drops are frequent.
This new approval will allow the rollout of internet telephony services by companies such as Reliance Jio, BSNL, Airtel and other operators. Using the app which an operator may offer and the 10-digit number which is like any other mobile telephone number, users can make calls using the broadband. This number will be different from your regular 10-digit mobile number.
However, if you wish to adapt to the same carrier that you might be using currently, then you can have the same number, an official said. The rollout of this service is expected to kick-start in the coming months.
As for the in-flight connectivity, TRAI has recommended to allow foreign satellite firms in facilitating in-flight mobile communication services. IFC provider will take the license from DoT by paying an annual license fee of Re 1 to provide the services. TRAI already released the recommendations for in-flight connectivity back in January.
The service providers will be required to comply with all the interception and monitoring related requirements and calls will be charged by telecom operators and all rules related to normal calls will be applicable to them.
Arvind Kumar, advisor at TRAI said:
This will give more options to consumers, especially in areas where quality of service is an issue. These include places such as buildings and even homes where conventional telecom signals are weak while wi-fi availability is strong.
Aruna Sundararajan about the in-flight connectivity said:
The in-flight connectivity (IFC) was approved by Telecom Commission (TC). It was decided to accept Trai's views except that the satellites used for providing services should be Department of Space-approved satellite and the gateway should be in India. We would be operationalising this immediately.