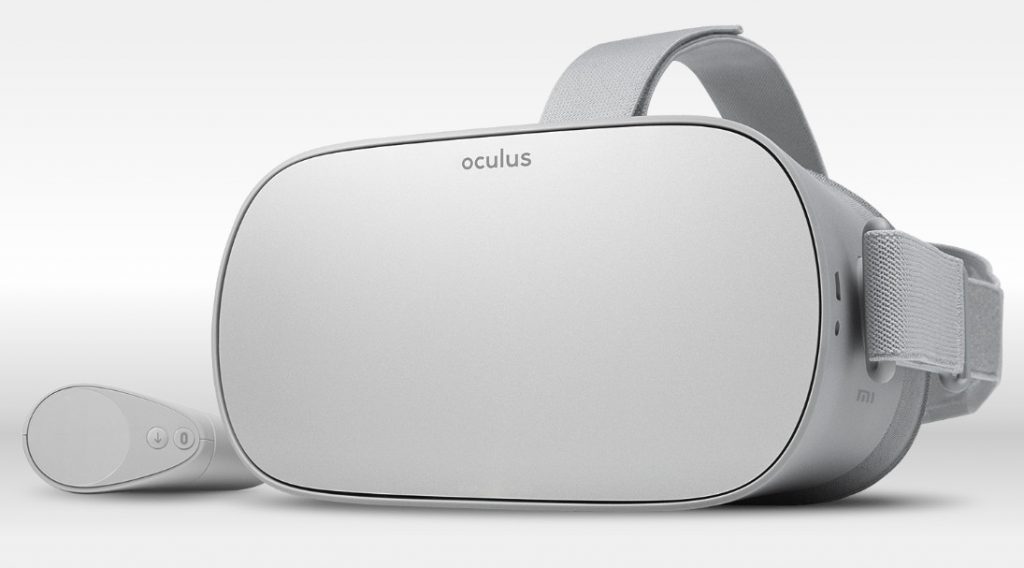 At the F8 event, Facebook announced that launch of  Oculus Go, the company's first standalone headset in 23 countries, as expected. It was introduced back in October last year, has a lightweight design and comes with 1,000+ apps like Netflix, Hulu, SHOWTIME, CNN AR, games like Anshar Online, B-Team, Pet Lab, République VR and experiences like Jurassic World: BLUE, MelodyVR, Space Explorers. It has breathable fabrics, adjustable straps and the company says that it has best lenses yet. It is made by Xiaomi and is powered by Qualcomm.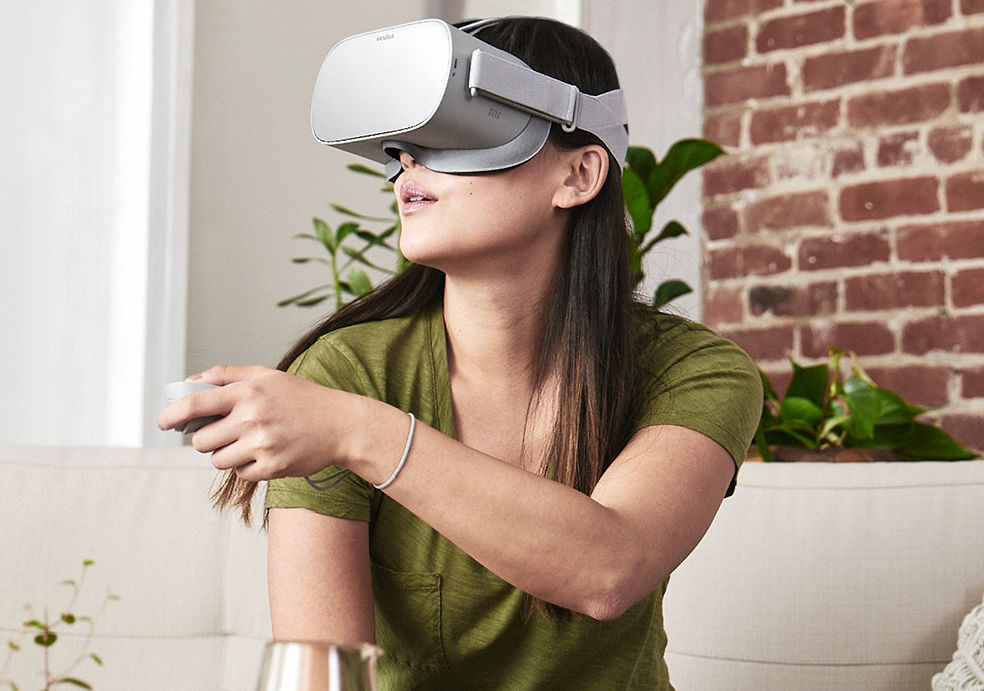 Highlights of Oculus Go
538ppi 2560 x 1440 WQHD, fast-switch LCD display and crystal-clear optics and Oculus' best lenses yet reduce the screen door effect and offer higher resolution than Oculus Rift
Spatial audio drivers built into the headset directly that provides dramatic, immersive sound without the need for bulky or tangled headphones.
Features a 3.5-mm audio jack
Breathable fabrics, injection foam moulding and other advances in wearable materials allow Oculus Go to feel light and comfortable, even during extended periods of use.
The soft and adjustable straps hold the headset gently, and securely, in place.
Qualcomm Snapdragon 821 chip paired with its automatic Dynamic Throttling feature offers better energy efficiency, for smoother frame rates and a better overall experience.
Controller lets has sensors that translate your natural movements into VR.
Oculus app lets you disover latest VR games, apps and experiences, even when you aren't in VR. You can connect your Oculus Go and phone to configure and customise it.
Built-in lithium ion battery will power about two hours for games to up to 2.5 hours for streaming media and video
The Oculus Go costs US$199 (Rs. 13,270 approx.) for 32 GB of storage and US$249 (Rs. 16,600 approx.) for the 64 GB model and is available from oculus.com in 23 countries, including Australia, Austria, Belgium, Canada, Denmark, Finland, France, Germany, Iceland, Ireland, Italy, Japan, Netherlands, New Zealand, Norway, Poland, South Korea, Spain, Sweden, Switzerland, Taiwan, United Kingdom and the United States of America.