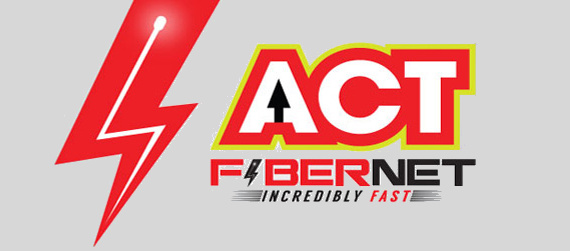 ACT Fibernet has revised its plans for its customers in Hyderabad, in just 7 months of last upgrade. It upgraded plans for Bengaluru users last month. ACT Fibernet's premium 1 Gbps plan now offers 2TB (download+upload) of FUP, but the company has removed 1TB  upload and 1TB download limit. In Bengaluru city, the same ACT Giga plan is now offering 2.5TB FUP for the users. Alongside the ACT Giga plan, it has also upgraded FTTH plans in Hyderabad.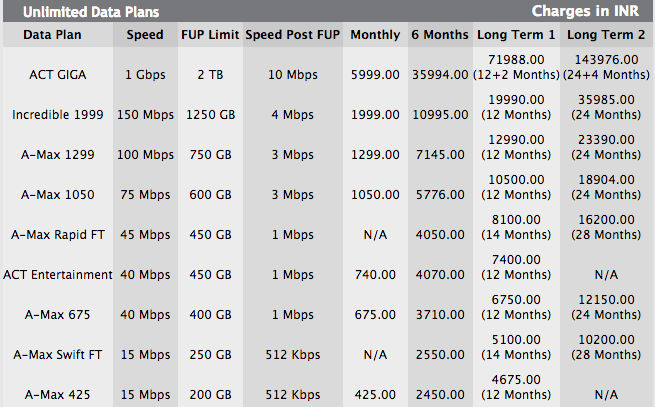 ACT Incredible Plan of Rs 1,999 now offers 150 Mbps connection with 1250GB of FUP limit; the ACT A-Max 1299 plan gives 100 Mbps connection with 750GB of FUP. ACT also updated the plans below Rs 1,000. The ACT A-Max 1050 broadband plan now provides a user 75 Mbps of connection with 600GB of FUP. The A-Max Rapid FT plan gives 45 Mbps connection with 450GB of FUP limit.
The recently introduced ACT Entertainment plan of Rs 740 has been updated to offer 40 Mbps of speed until 450GB. Lastly, the ACT A-Max 675, A-Max Swift FT and A-Max 425 plans offer 400GB, 250GB and 200GB FUP respectively.
It is also offering free Google Home Mini with some of the plans, which is valid till stocks last. Customers opting for the ACT Giga plan will get free Home Mini delivered at their doorstep, while customers opting the A-Max 1299 and Incredible 1999 plans for one year will be eligible for the Google Home Mini.
These new plans will be effective in Hyderabad from May 1, 2018, and for the existing customers, the new plans will be automatically applied as per the subscriber package. ACT is now offering flexybytes with 90 days validity and recently offered 250GB of free data to every customer as part of IPL 2018 celebrations.