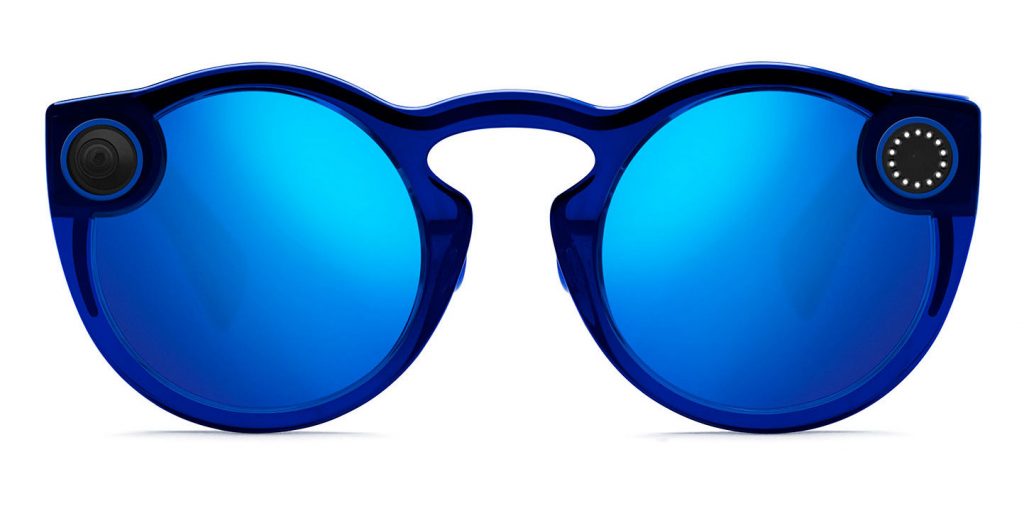 Snap Inc. unveiled its Spectacles with built-in camera back in September 2016. Today, after rumors and FCC certification, it has unveiled new Spectacles, which is now water-resistant, so you can use them in the rain — or even take a photo or video in shallow water. It also comes in a smaller profile, since the temple area of the frame is 30% smaller compared to the predecessor.
It also has improved audio, and now, you can press and hold to take a photo. Snaps you capture will transfer to Snapchat up to four times faster with the new WiFi-only import mode, and always in HD since the video resolution is now 1,216 x 1,216 compared to  1,088 x 1,088.

It has storage for 150 videos or 3,000 photos, home WiFi syncing, lets you capture up to 70 videos on a single charge and lets you recharge up to four times in the included charging case, which is now 20% smaller than the predecessor.  There is also
up to four charges with the charging case, and inward- and outward-facing lights that tell you and other folks you're recording. The new Spectacles are exclusively available at Spectacles.com for $150 (£150 in the UK) in the US, Canada and France, and are coming elsewhere in Europe on May 3rd.
New Spectacles will be available in Ruby, Onyx and Sapphire at $149.99 (Rs. 10,010 approx.) in the U.S. and is available for purchase from  spectacles.com. It will cost £149.99 (US$ 209 / Rs. 13,990 approx.) in UK and 174.99 Euros (US$ 213 / Rs. 14,225 approx.)  in Europe.