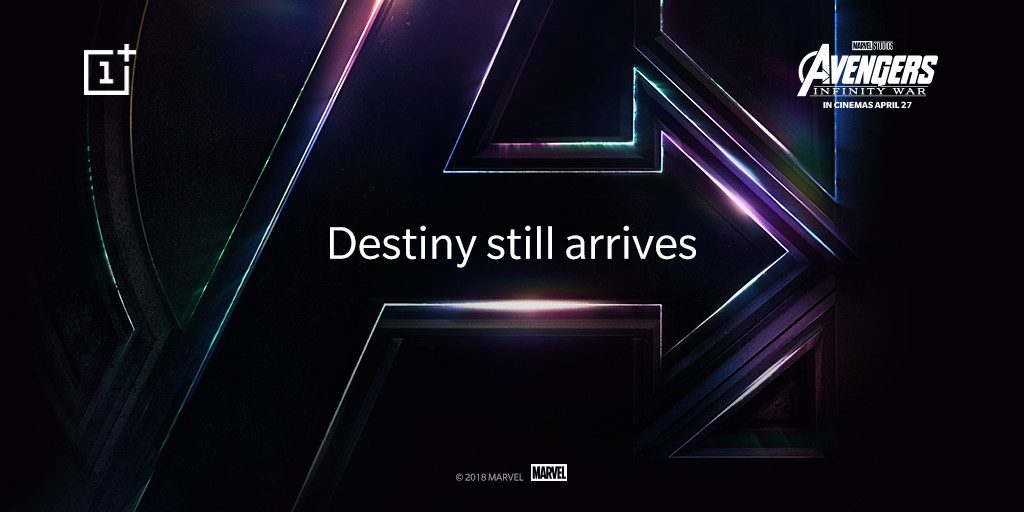 OnePlus today announced that it is partnering with Marvel Studios to celebrate its 10th anniversary with Avengers: Infinity War, which arrives in theatres on April 27, 2018. It tied up with Disney India back in December last year to launch OnePlus 5T Star Wars Limited Edition, so we can expect OnePlus 6 Avengers: Infinity War Limited Edition smartphone along with the standard version, which is expected to be introduced later this month or early next month.
Since OnePlus India has sent out the release, the OnePlus 6 Avengers: Infinity War Limited Edition smartphone could be launched exclusively in India, just like the 5T Star Wars Limited Edition. It is expected to feature exclusive Avengers: Infinity War themes and wallpapers along with a new color and case. We should know more details in the coming weeks.
[HTML1]
Regarding the partnership, OnePlus in the release, said:
Marvel is one of the most recognized and respected international entertainment brands in the world. The brand's enduring success and unmatched popularity lies in its epic storytelling with human spirit. With its gigantic library of more than 8,000 characters including some of the most iconic Super Heroes in the world such as Iron Man, Captain America, Thor, The Incredible Hulk and more, Marvel has amassed fans across boundaries and age-groups.

Similarly, OnePlus has amassed an overwhelming and loyal fan following owing to its unwavering focus on bringing the best technology to its users. The rapidly growing brand is constantly incorporating feedback from the community to bring nothing but the best technology to its products.

OnePlus' association with Marvel Studios is a manifestation of the enduring love and support they have garnered from its respective community over the years with a purpose to go beyond the ordinary and achieve groundbreaking innovations in mobile technology only to create the best user experiences.