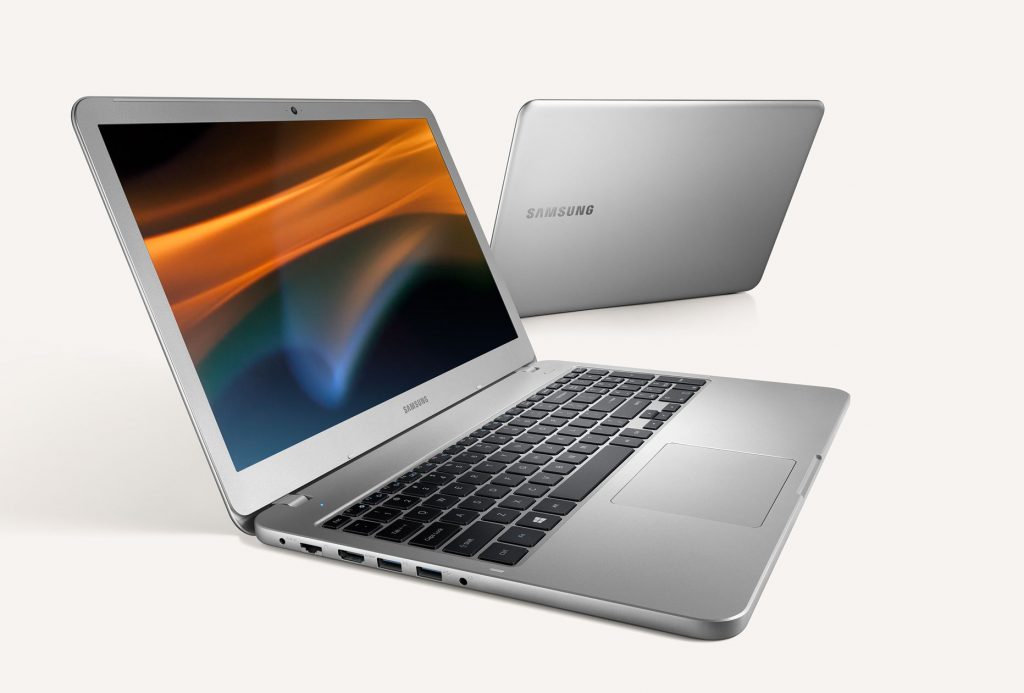 Samsung has introduced the new Notebook 5 and Notebook 3 laptops. The brand new notebooks feature a slim, sleek, zero-screw contemporary finish. They just measure 19.6mm and 19.9mm wide respectively, making them easy to use, carry, and transport.
The Samsung Notebook 3 comes in two different variants; 15 inches and 14 inches, while the Samsung Notebook 5 comes in just 15.6 inches model. The Samsung Notebook 3 14-inch model just as the name suggests packs a 14-inch display but with HD resolution, while the 15.6-inch variant comes with Full HD resolution and HD resolution. They are powered by the Intel Core i7 Quad-Core processor, a dual storage system and NVIDIA GeForce graphics cards.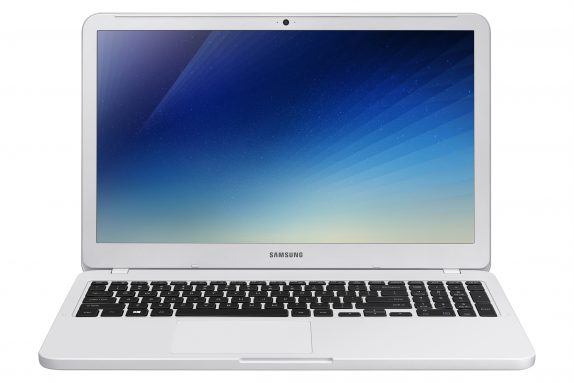 The Samsung Notebook 3 14-inch model comes with Integrated graphics. While the Notebook 3 15-inch model and Notebook 5 15-inch variant pack Nvidia MX150 2GB graphic card. All the three models pack SSD storage while the Notebook 5 15.6-inch variant also has additional HDD storage and 43Wh battery. There is a VGA camera for video chats.
The Notebooks come with a wide precision touchpad, full-sized keyboards with number pads, and ergonomically crafted keycaps for comfortable typing. It features an anti-glare panel, and the colors are tuned by Samsung Color Engine for vibrant images and videos. The Notebook 3 14-inch model measures 336.0 x 232.9 x  19.8 mm; weighs 1.66kgs, while the 15.6-inch model measures 377.4 x 248.6 x 19.6 mm and weighs 1.97kgs. The Samsung Notebook 5 measures 377.4 x 248.6 x 19.9 mm and weighs 1.97kgs.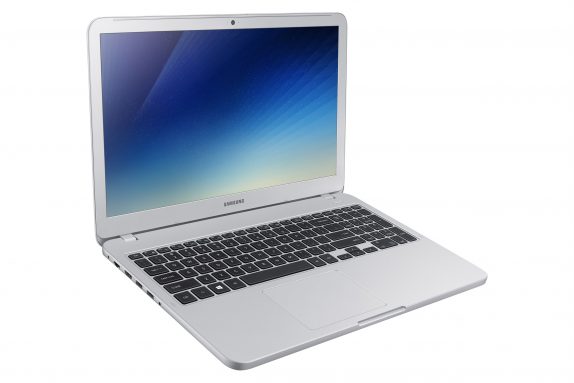 Samsung Notebook 3 will be available in four colors; Misty Gray, Night Charcoal, Deep Peach, and Pure White. While the Notebook 5 is available in Light Titan color with a metal body. All the three laptops will be available in select countries starting from April in Korea, with wider global releases including China and Brazil in Q2.
YoungGyoo Choi, Senior Vice President of the PC Business Team, Mobile Communications Business at Samsung Electronics said:
When developing the Notebook 5 and Notebook 3, we wanted a device that balanced style with powerful functionality. These devices designed for everyday use and premium computing experiences are the result of our on-going commitment to carefully listening to our customers and their needs.