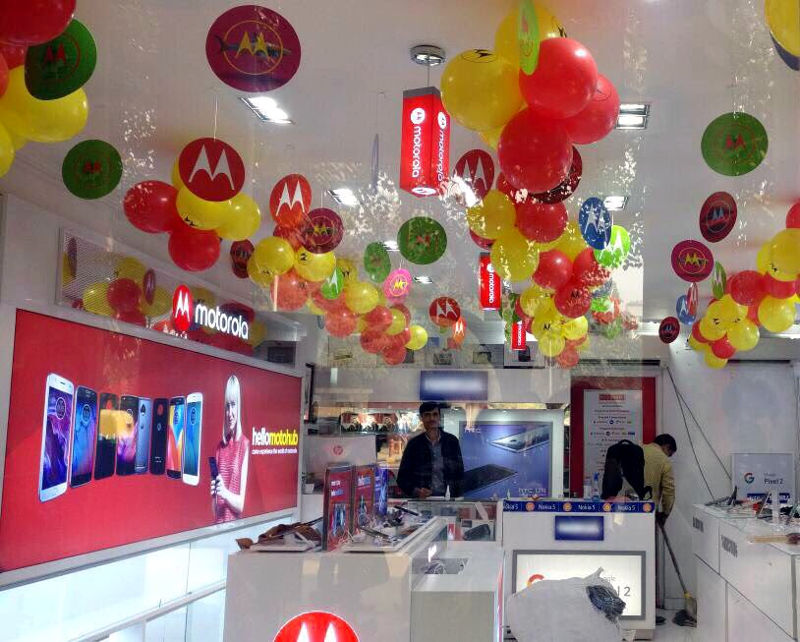 Motorola has been expanding its retail footprint across India rapidly. Earlier this year it opened 50 new Moto Hubs in New Delhi,  recently in opened 25 stores in Kolkata, 50 stores in Mumbai and it opened 100 Moto Hub stores in Karnataka earlier this week. Now the company has announced the opening of 100 new Moto Hubs in Tamil Nadu that includes 50 in Chennai, with a focus of strengthening retail store in the southern region.
[HTML1]
The Moto Hub store will house the entire portfolio of Motorola devices, including the online exclusives such as Moto X4 and Moto MODs as well as accessories like on-ear and in-ear headphones, moto shells and covers.
Few months back Motorola announced a strategic partnership with Poorvika Mobiles across 43 cities in Tamil Nadu, Pondicherry and Karnataka and with Big C and Lot Mobile stores across 55 cities in Andhra Pradesh and Telangana.
The company already said that it is planning to open 1000 new Moto Hubs in top 100 cities by the end of 2018, in the second phase of retail expansion.
Commenting on the launch of new stores in the state, Sudhin Mathur, Managing Director, Motorola Mobility India said:
We are highly focussed on sharing meaningful experiences and engage with our customers in a more effective way. Moto Hubs is a way to address customers' needs by offering them a platform to interact, engage and purchase. We will continue to expand our retail presence and enhance customer experience by making our product portfolio accessible to them and ensure that their varying needs are met with.