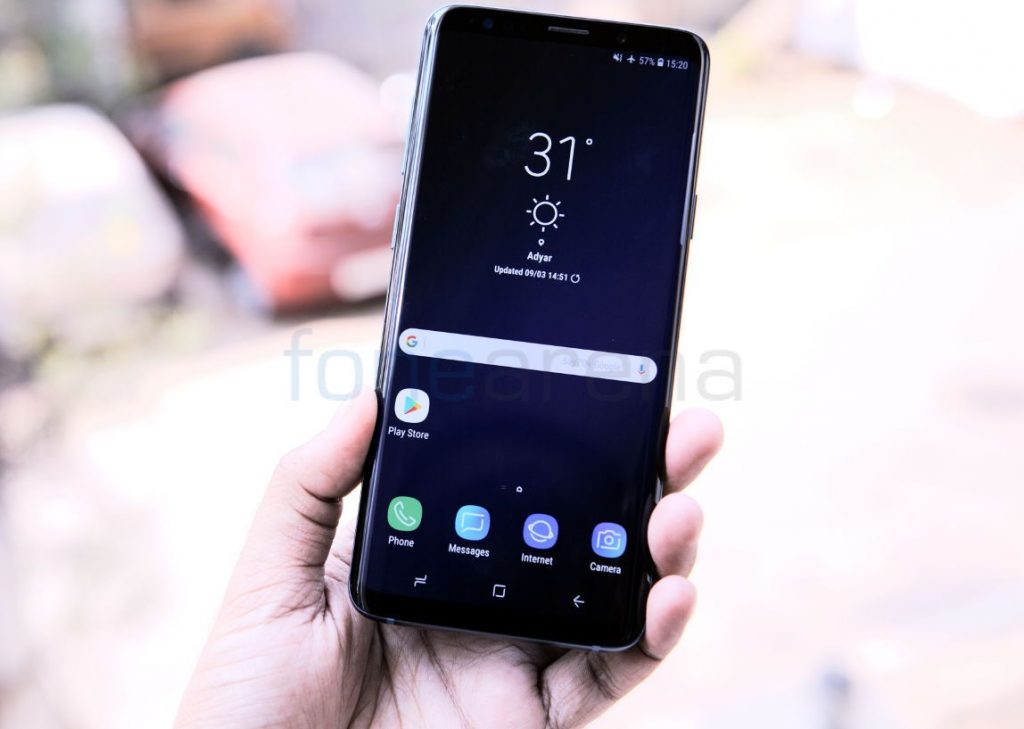 Calculating cost of making a flagship phone is not a simple task and even the companies don't often share such details. Third-party companies rely on various sources or component costs to estimate the making costs. As for the recently launched Galaxy S9+, according to TechInisghts, it costs $379 to make which is more expensive than the Note 8's $369. 
Though the S9+ is cheaper than the Note8 at the time of launch, it apparently costs lesser than it for making. The Apple's iPhone X tops the chart at $389.5 while the iPhone 8+ costs $324.5  which is the lowest on the list. Samsung has an advantage here as it manufactures most of the components used in its smartphones and it pays for the groups that make them internally. Apple, on the other hand, buys the components used for its iPhones including Samsung.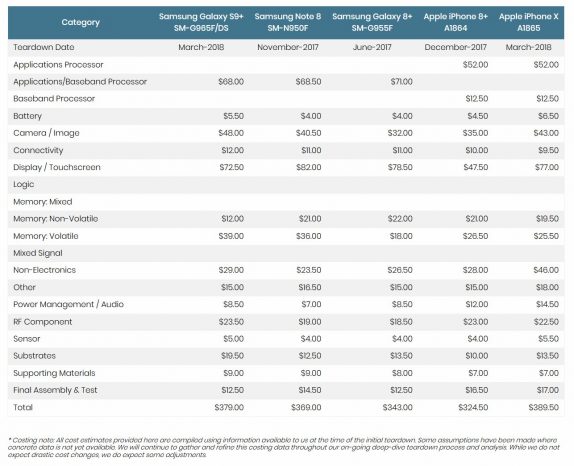 In addition to the manufacturing cost, the device's final price also includes other substantial costs such as R&D, marketing expenses, software development costs, distribution costs, etc. The Samsung Galaxy S9+ Display / Touchscreen costs $72.50, while the camera and imaging  components cost $48 of the total cost. Samsung has invested more in a better processor, increased LTE speed, and a better dual aperture camera in the Galaxy S9+ compared to the Galaxy S8+.