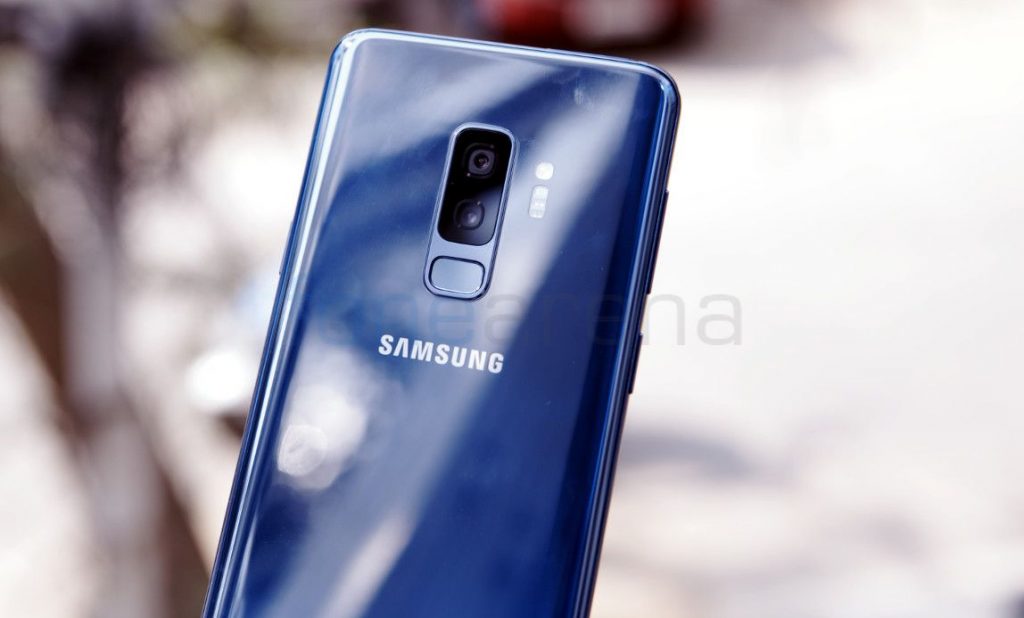 Samsung launched  Galaxy S9 and Galaxy S9+ smartphones in India last week. We already brought you the unboxing of the Galaxy S9+, here we have the camera samples from the smartphone. The Galaxy S9+ has a new 12-megapixel primary camera with wide-angle lens that has 1.4µm pixel size, 1/2.55″ sensor size, 77-degree FOV and OIS (Optical Image Stabilization), sames as the S8+ and Note 8, but it comes with a new dual aperture mode to switch between f/1.5 and f/2.4.
It uses a new SAK2L3 sensor that comes with dedicated DRAM memory chip.  It also has a 12-megapixel secondary camera with telephoto lens, 1.0µm pixel size, 1/3.6″ sensor size, f/2.4 aperture, 45-degree FOV and OIS, offering 2x optical zoom, same as the Note8.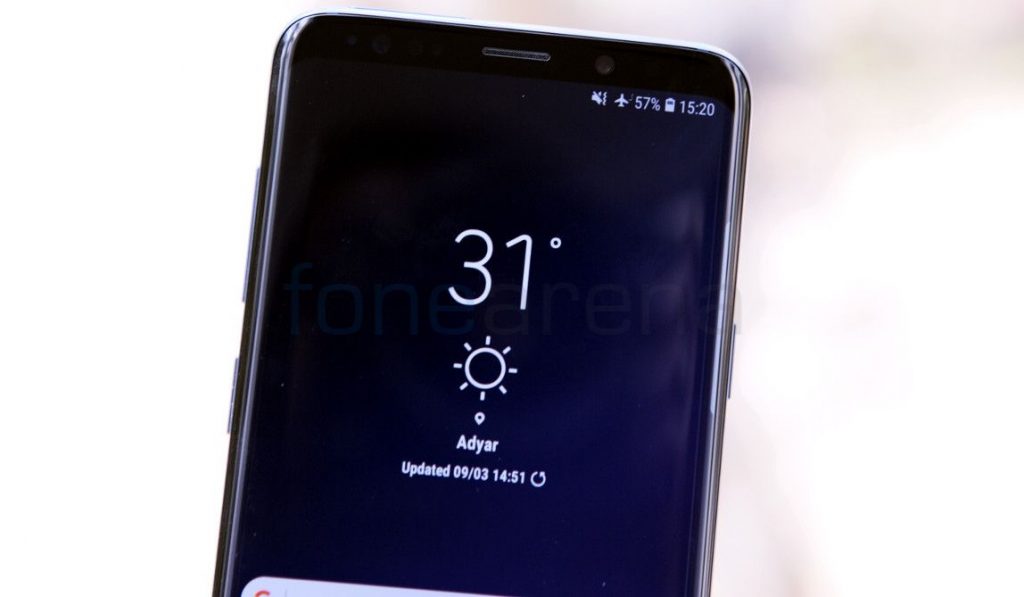 It has a 8MP auto focus front camera with facial recognition technology, f/1.7 aperture, 1.22µm pixel size, 1/3.6″ sensor size and 80-degree FOV with S5K3H1 sensor, same as the S8 series and the Note8.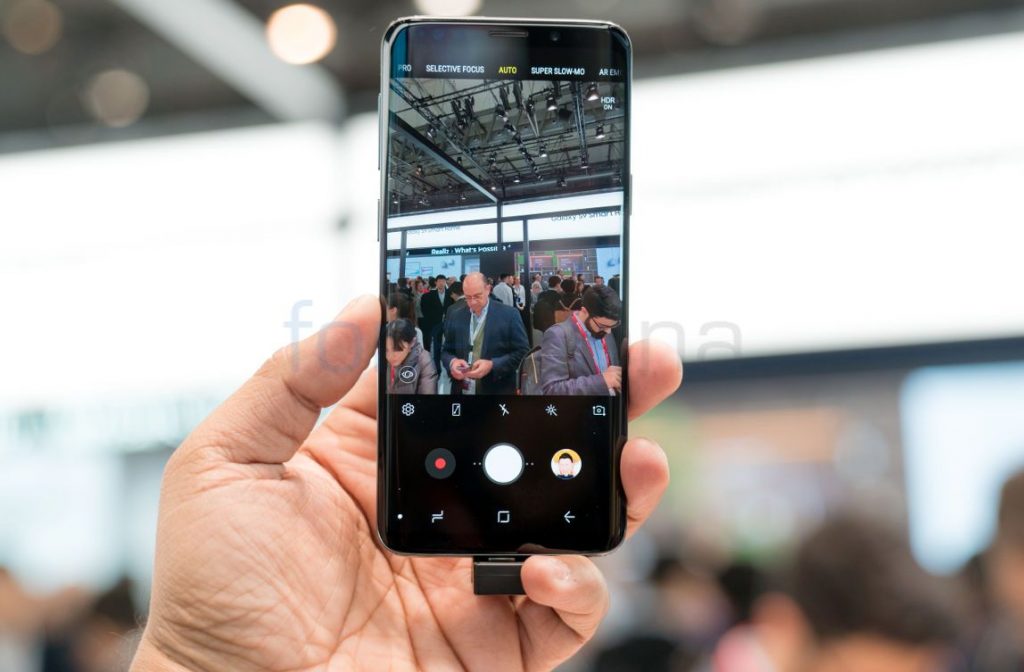 The phone has a new camera UI that lets you just swipe to switch between the modes – Auto, Live focus, Pro ( to adjust ISO, Shutter speed, focus, white balance and exposure manually), Food, AR Emoji and Hyperlapse. You can enable Slow motion and Sports modes from the settings. You can also make use the RAW capture in Pro mode to get untouched and uncompressed images. It also has a lot of stickers and stamps.
It has deeper Bixby integration that lets the camera utilize augmented reality and deep learning technologies for wide range of helpful, real-time information. It  features nine different camera modes, including Text, Food, Makeup, Wine, Shopping, Image, QR Code and more. It is capable of detecting 54 languages and translating them into a total of 104.
Variable aperture
The Dual Aperture camera is designed to adapt to various lighting conditions, automatically letting in more light when it's dark (f/1.5 mode) and less when it's too bright it switches to f/2.4 mode. The lenses automatically adjust their apertures to reduce visual distortion and deliver the best possible picture, and help the camera provide 28 percent better reception to light. You can manually switch to f/1.5 mode in pro mode, which is helpful in close-up shots but there is not much difference between the two modes in daylight.
Dual Camera
The first camera captures normal images while the second camera adds elements that are not captured with the primary sensor. When using the dual camera feature, two separate images are captured that are combined to produce a clear, high-quality photography with a greater depth of field. It utilizes both the phone's rear wide-angle lens and telephoto lens simultaneously to product optimal results.
It has 2X optical and up to 10X digital zooming capabilities. The telephoto lens uses the optics or optical zoom of the camera, to make the subject appear close without enlarging any portion of it compared to how digital zoom does. In doing so, the optical zoom produces clear images without losing quality.
Live Focus lets you adjust the bokeh effect – the aesthetic quality of the blur produced in the out-of-focus parts of an image – to change the depth of field of a shot. You can control the intensity of the overall blur effect and apply it before taking the image in preview mode, or after capturing the photo in the Gallery app.
Dual Capture mode uses phone's rear wide-angle and telephoto lenses work simultaneously to capture two separate images. You can get both zoomed-in and wide-angle versions of the image from the Gallery.
Coming to the image quality, there is a considerable improvement in the S9 compared to the Galaxy S8 series and the Note 8 in the normal mode. The camera captures a good amount of detail, creates really well exposed photos with good dynamic range and detailing, and dynamic range can further be improved using the HDR mode, which can be set to auto from the settings. The autofocus speeds are fast and accurate. Thanks to Dual Pixel technology, every single pixel enables precise and fast focusing. light performance is really good and noise is really kept under control.
In the 2x mode, images are crisp and clear, even when shot at far distances or in low lighting conditions. Live Focus applies a strong background blur effect. It looks a bit uneven when looking in the camera, but the final output is good.
Low-light shots are better than the S8 and Note8. Samsung says that it has upgraded Multi-Frame Noise Reduction technology enhances low-light image quality even further by capturing and combining 12 pictures in quick succession to eliminate up to 30 percent more noise compared to the Note8 for  a perfect shot. Low-light shots are good, but it is not on par with the Pixel 2 or the iPhone X.
The front camera is same as the S8, which is an 8MP smart auto-focus camera with facial recognition technology that can easily recognizes and tracks faces, even when the distance between the camera and the subjects in the photo is increased. Selfies are clear and offers good details. There is also a portrait option to blur out the background using software, but it is nowhere near the Pixel 2 or iPhone X. It also has AR Emoji feature analyzes more than 100 distinct facial features  to generate a personalized 3D avatar, capable of mimicking the user's own movements, but it doesn't look original and looks half-baked. We will go into more details about the feature in the complete review.
Check out the camera samples (Click the image for the full resolution sample).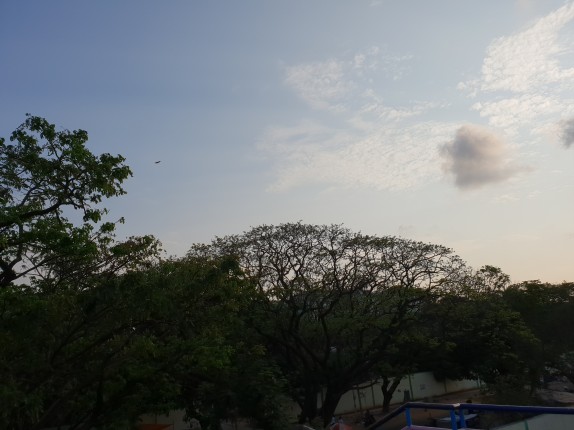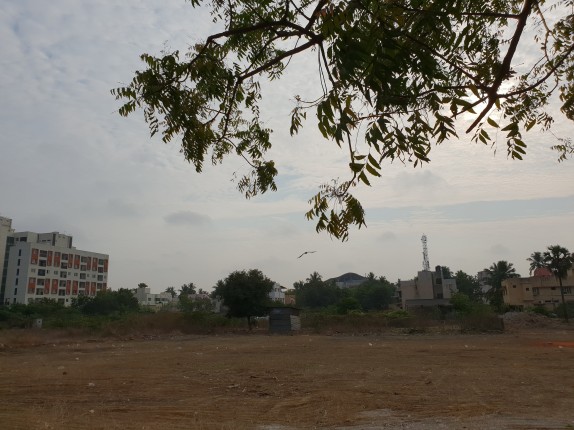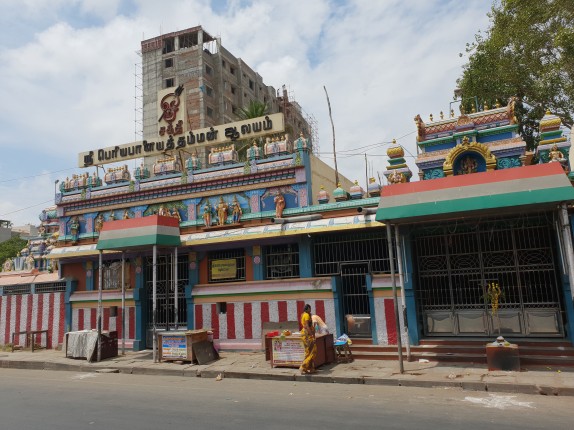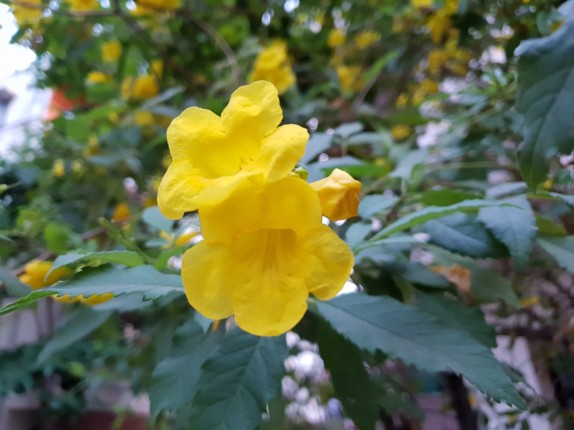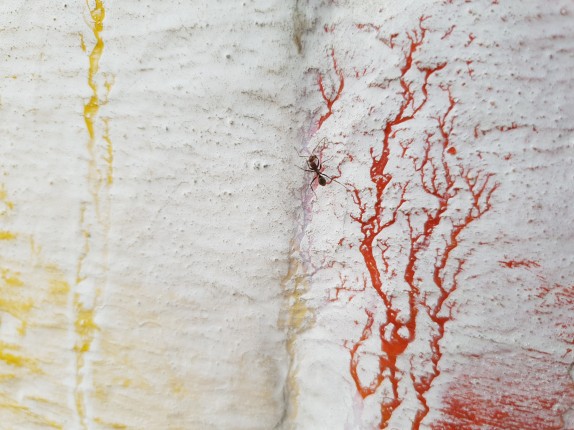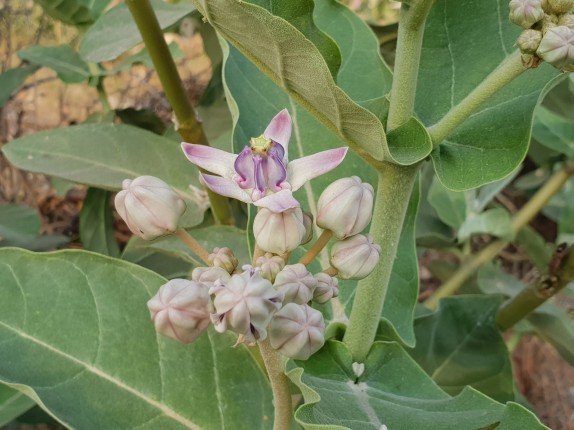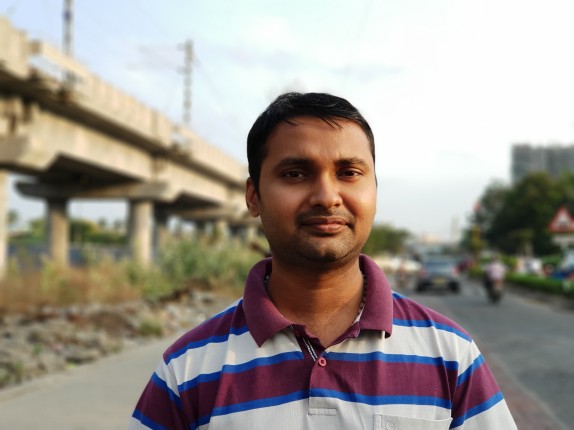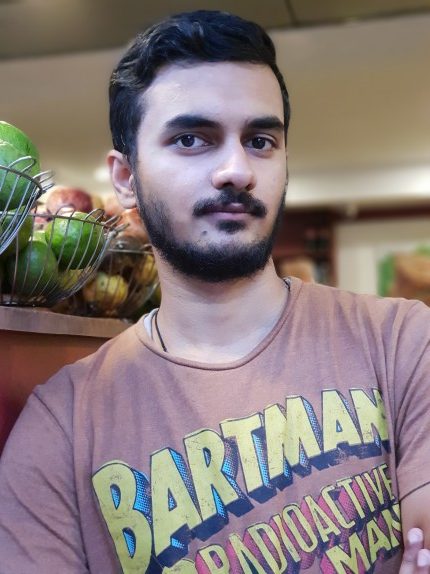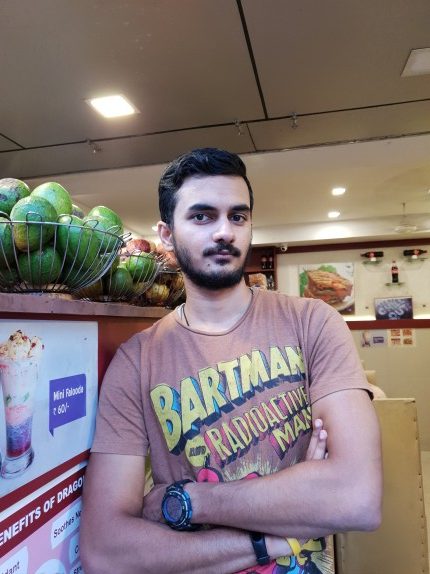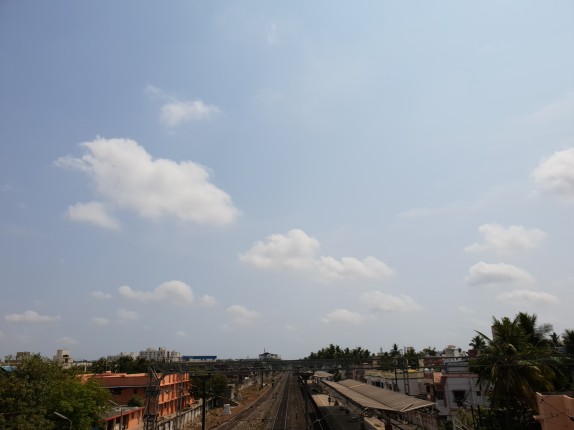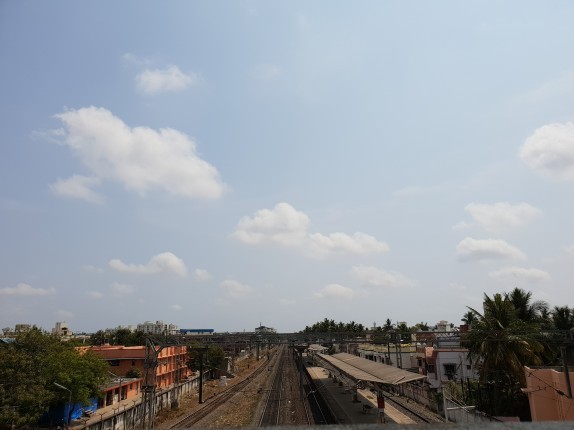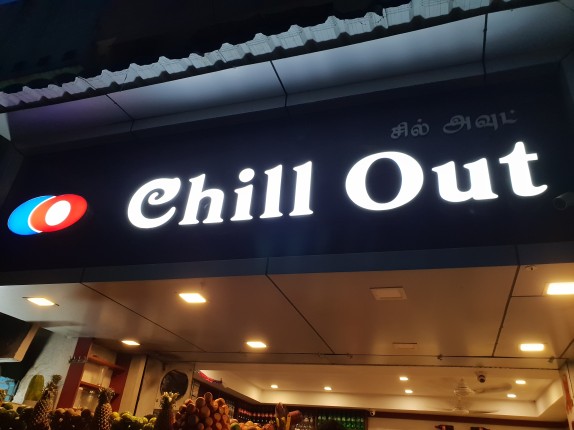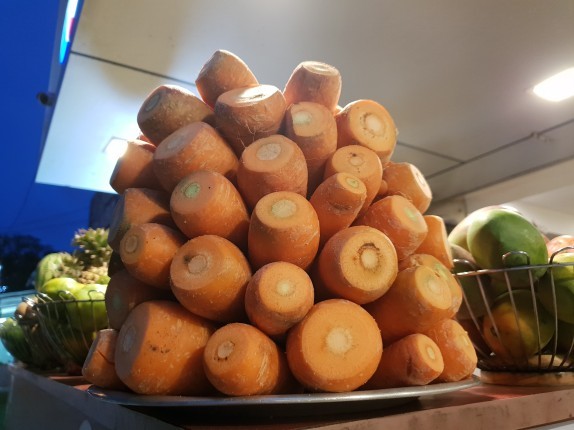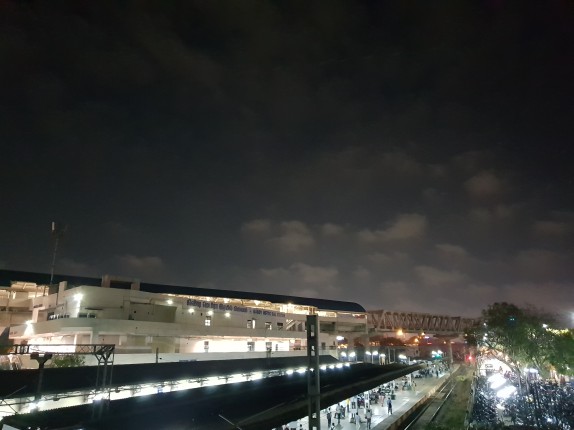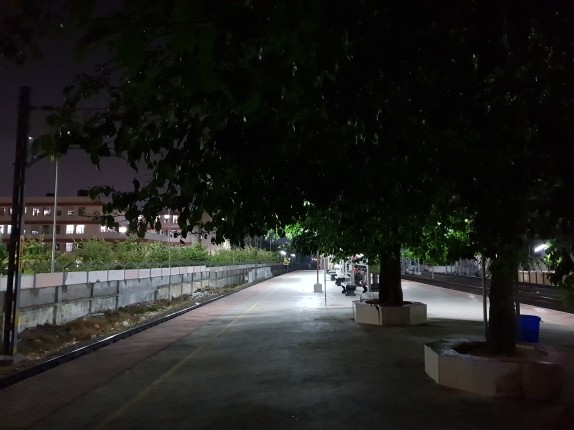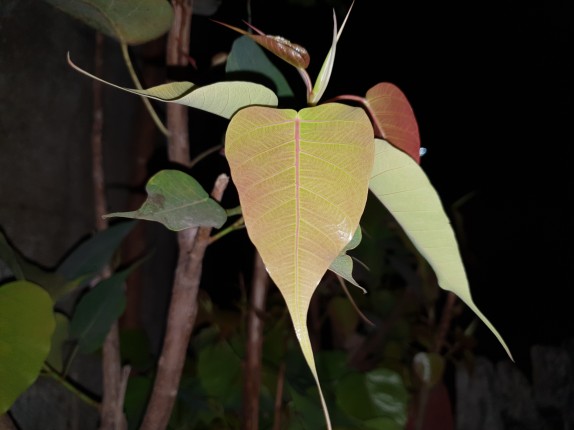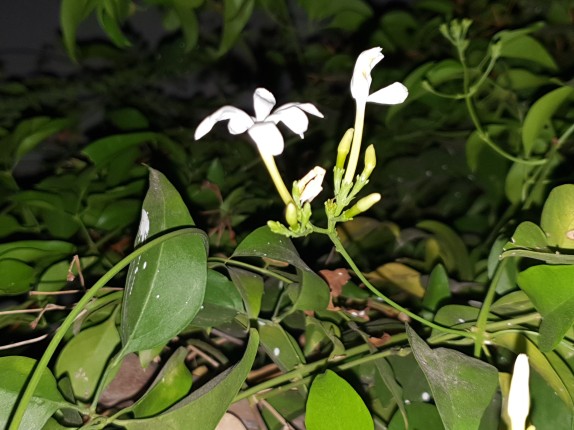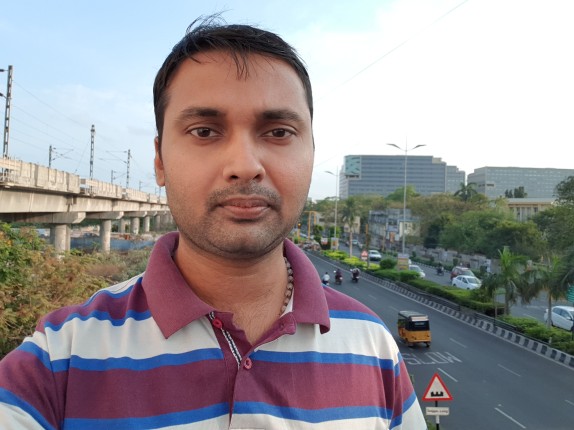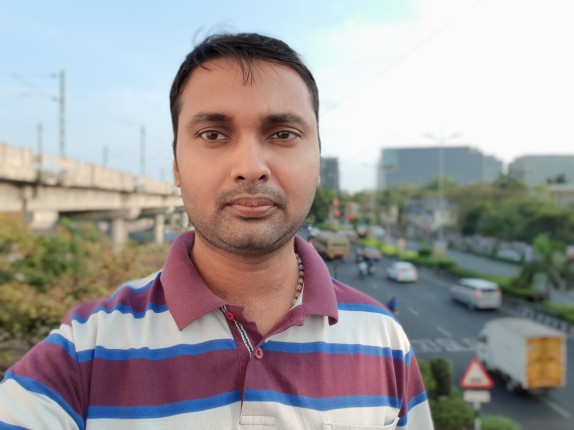 It can record videos at 4K (3840 x 2160 pixels) resolution at up to 60 fps,  1080p resolution at up to 60 fps and Slow Motion video recording in 720p at 240 fps. There is also hyperlapse mode. There is a new HEVC (H.265)  video mode. Tracking AF and Video works only for 1080p 30 fps or lesser resolution that that. Video quality is good, and the audio is good as well, thanks to secondary microphone. Check out the video samples.
Super Slo-mo
The new 960 frames per second (fps) Super Slow-mo function uses Dual Pixel image sensor that supports faster image processing, a fast readout circuit, and a smart dedicated DRAM memory chip to record content that's 32 times slower than normal video, and four times slower than any other slow-motion mobile technology. It has Automatic Motion Detection, which allows users to capture any fleeting moment easily. You can set and motion-detection area on the camera screen that can be adjusted. You can capture it can capture either a Single-take or Multi-take, with the latter allows you to record up to 20 slow-motion clips.
You can create a GIF of the clip that can be saved and can also be shared with three playback options: on loop, in reverse, or in swing mode. You can also add a soundtrack to the video, utilizing a song from their library or any of Super Slow-mo's 35 built-in options, and choose to display the Super Slow-mo clip on the phone's home screen or lock screen. It can record Super Slo-mo only at 720p resolution. Check out the sample video below.
We will bring you the complete review of the phone soon.