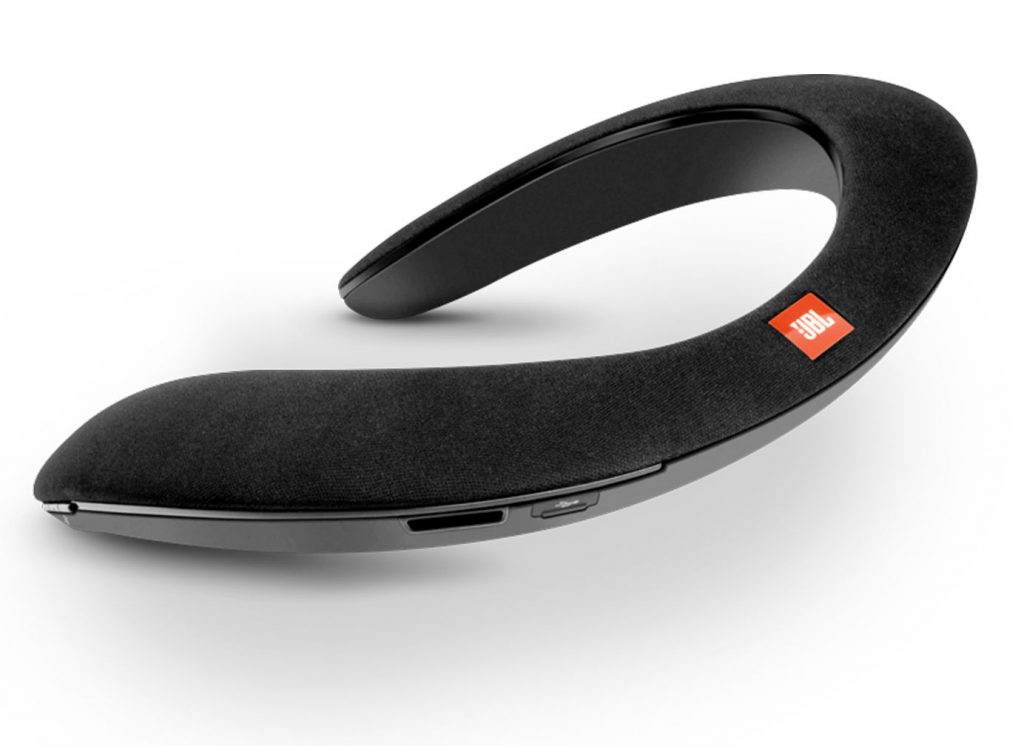 Samsung-owned HARMAN International today launched the JBL Soundgear in India which is an around the neck wearable device for a hands-free and ear-free intimate sound experience. It connects to smartphones via Bluetooth for immersive mobile virtual reality headset experience.
Users can connect it to their Samsung Gear VR for virtual sound experience and use the wearable sound device to create a powerful audio experience with JBL Signature Sound. The company is promising a 6-hours of playtime before having to recharge. It comes with a dual-microphone conferencing system with support for echo and noise canceling technology for crystal clear conversations. Users can also take phone calls.
The JBL Soundgear's rubber anti-slip treatment ensures the device stays put when moving around. The JBL Soundgear is priced at Rs. 14,999 and is available at HARMAN's e-commerce platform and across 350 Samsung brand stores in India.
Commenting on the launch, Sumit Chauhan, Vice President – Lifestyle Audio, HARMAN India said:
JBL Soundgear gives users the freedom to experience audio in a completely new way. No matter the activity, users can create their own personal sound zone without the closed-off feeling of a headphone. Whether doing house or office work, engaging in virtual reality or watching a movie from a tablet, JBL Soundgear empowers users to create their very own listening environment while staying connected to their surroundings.