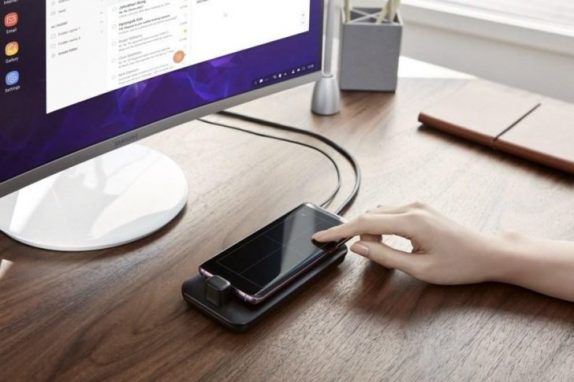 Samsung at the Unpacked event along with the Galaxy S9 and Galaxy S9+  also introduced the new DexPad accessory. It is an upgrade to the original Dex Station that was introduced last year. It removes the need for a keyboard and a trackpad.
The Samsung DexPad with a USB Type-C port lets you connect your phone where it sits flat and use it both as a keyboard dubbed "Touch Keyboard" and a trackpad dubbed "TouchPad." While we don't like to write on the phone in that position, but comes in handy to use it as a tracked pad with such a large display.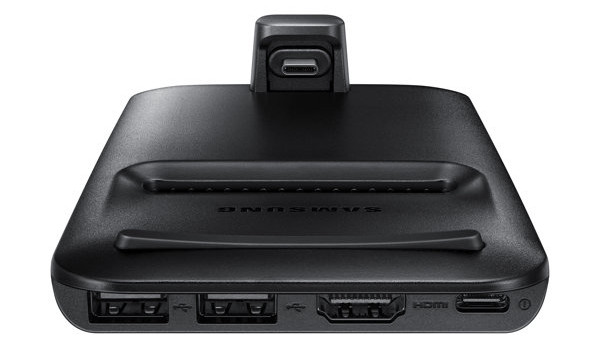 The DeX Pad is capable of powering displays up to 2560×1440, compared to the 1080p on DeX Station. Connectivity is similar as the Dex Station with two USB ports, a USB Type-C port, and an HDMI port, but the Ethernet port is unfortunately gone.
It is not just compatible with the Galaxy S9 and S9+, but can also be used with Galaxy S8, Galaxy S8+, and Galaxy Note8. Samsung also says that Touch Keyboard functionality will be added in an upcoming software update. No pricing or availability details are revealed yet, but it should be available along with the Galaxy S9 phones next month.