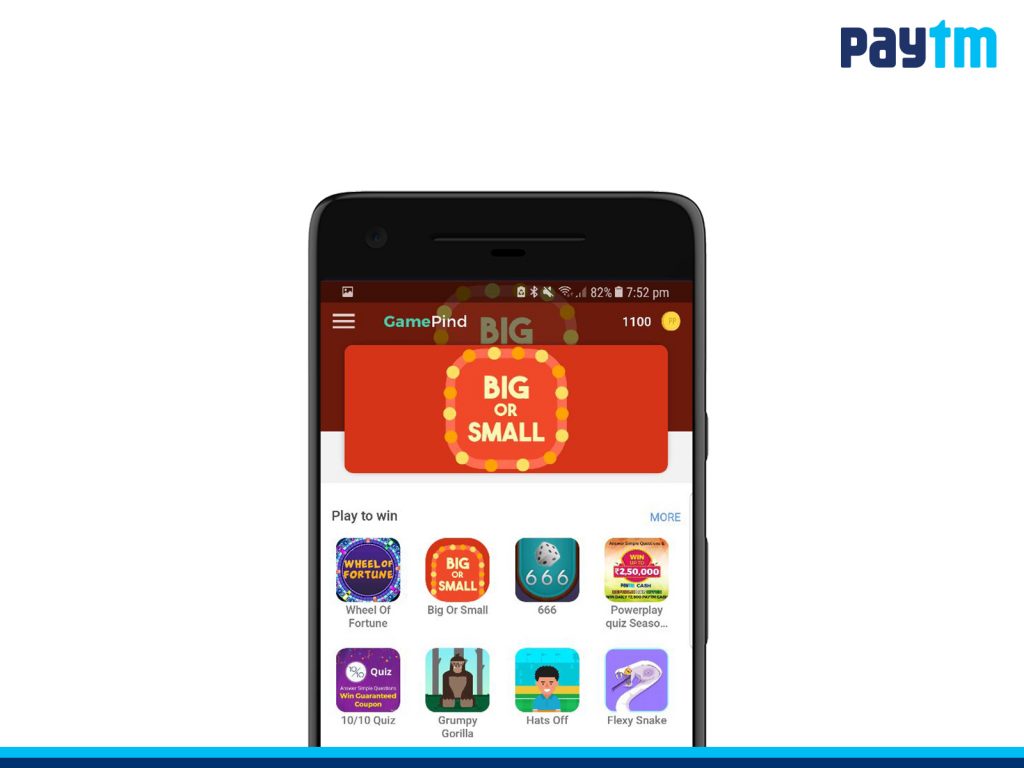 AGTech Holdings Limited, which is the leading integrated games and entertainment company in China and Paytm today announced the official launch of Gamepind mobile gaming platform. The partnership is aimed at offering the host of popular and exciting social and casual games.
Gamepind will be available as a standalone app and via the Paytm app, and is aimed at taping the significantly growing mobile entertainment market in the country. Gamepind will use the Paytm's large user ecosystem to offer a rich portfolio of games and entertainment content including casual games, contests, and sports games.
The companies also said to use the Gamepind as an ideal marketing and promotional platform for merchants to engage with consumers in a truly differentiated way. AGTech is entering the Indian market and it is also the first major international initiative expanding its footprint in the country.  AGTech has a 45% stake in the joint venture while Paytm owns a 55% stake.
John Sun, Chairman and Chief Executive of AGTech said:
We are excited to partner with Paytm to localize this unique platform for its 300 million and growing registered customer base by combining Paytm's local resources and our expertise in mobile games and other user engagement activities. A member of Alibaba Group and Ant Financial Group, we have been active in looking for international expansion opportunities capitalizing on the vibrant ecosystems of Alibaba Group and Ant Financial Group. As AGTech's first strategic international expansion, this joint venture lays the foundation for future collaborations as the company continues to globalize its business by strategically working with leading local partners in overseas markets.
Vijay Shekhar Sharma, Founder, and CEO of Paytm said:
India's young consumers are experimenting and discovering more entertainment options on mobile. Mobile game is therefore growing in the country and becoming big with mobile users. We are happy to partner with AGTech to build an incredible mobile game and entertainment destination. AGTech's expertise and experience in global mobile game market will help us accelerate our plans in game and entertainment business and bring exciting content to our users.