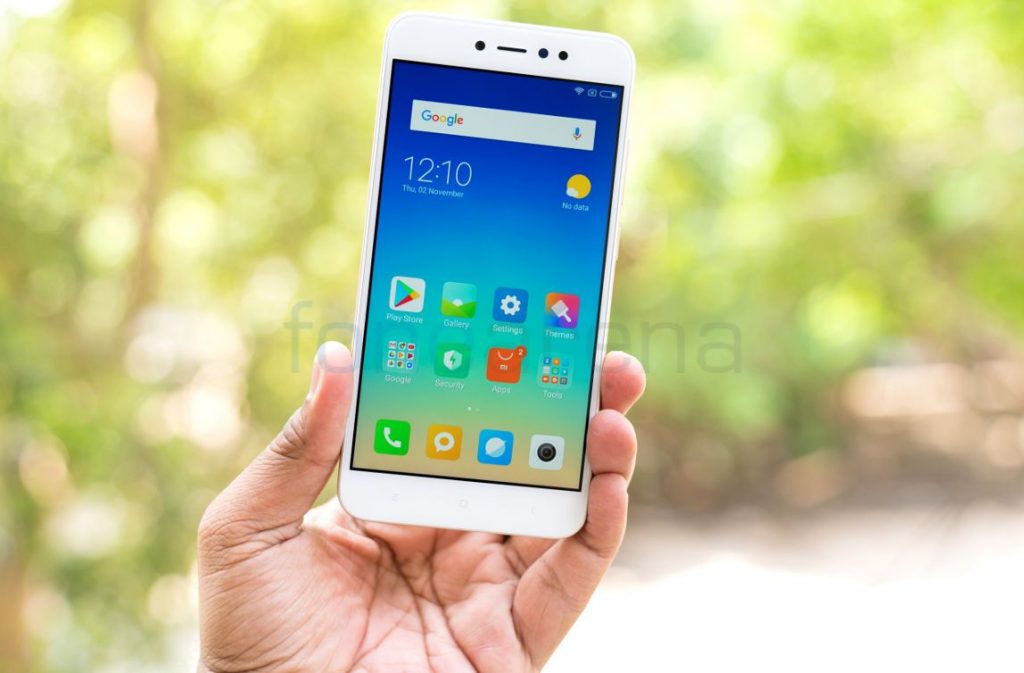 Xiaomi has finally surpassed Samsung in the last quarter of 2017 claiming the top smartphone vendor in India title. The company has shipped over 8.2 million units in Q4, 2017 while Samsung despite the annual growth of 17% Samsung retained the second spot with 7.3 million smartphones shipments according to Canalys.

Another report from Counterpoint Research claims that Xiaomi has 25% market share and Samsung has 23% share in the Indian market followed by Lenovo, Vivo and OPPO grabbing 6% share each. It claims that smartphone market saw 12% growth with feature phones growing an astonishing 55% during Q4 2017, thanks to Jiophone that gave Jio 26% market share in the feature phone market.

The overall smartphone market in India grew 6% with 30 million units, according to Canalys report. Vivo, OPPO, and Lenovo have comfortably cemented their position in top five. Xiaomi and Samsung combinedly own more than 50% of the market share with Xiaomi at 27% and Samsung at 25%. Samsung's inability to retain its Rs. 15,000 market share is the main reason for the company to fall back.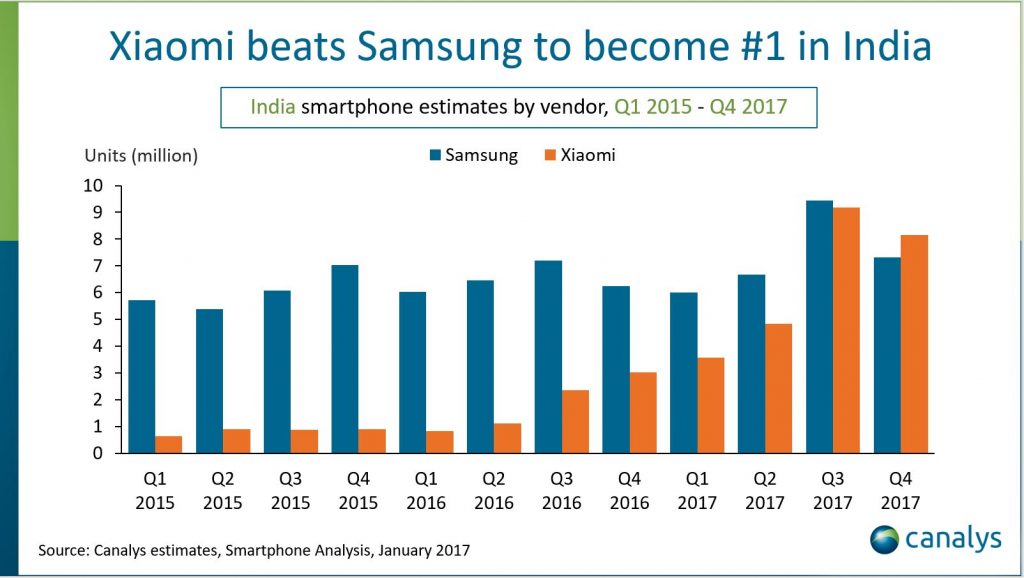 On the other hand, Xiaomi with its success story continuing in India which is now the second largest smartphone market will have far-reaching implications for its worldwide strategy, giving its overseas markets a big boost. On the other hand, Vivo, OPPO, and Lenovo too are doing good, they are responsible for an almost 40% of the market share combined. Xiaomi in Q3 2017 equaled Samsung with over 23.3% market share.
Commenting on the report, Manu Jain ,Vice President, Xiaomi and Managing Director, Xiaomi India, said:
We are extremely pleased that we have been able to retain our position as the No 1 smartphone brand in the Indian market (including both online and offline markets) according to reports from Canalys and Counterpoint.. We are grateful for the constant love and support that we receive from our Mi Fans. I believe our constant innovation across our products, operating model and our commitment to India has helped us win over our Mi fans. India is a key market for us and we will continue to launch new products and product categories for Indian Mi fans.