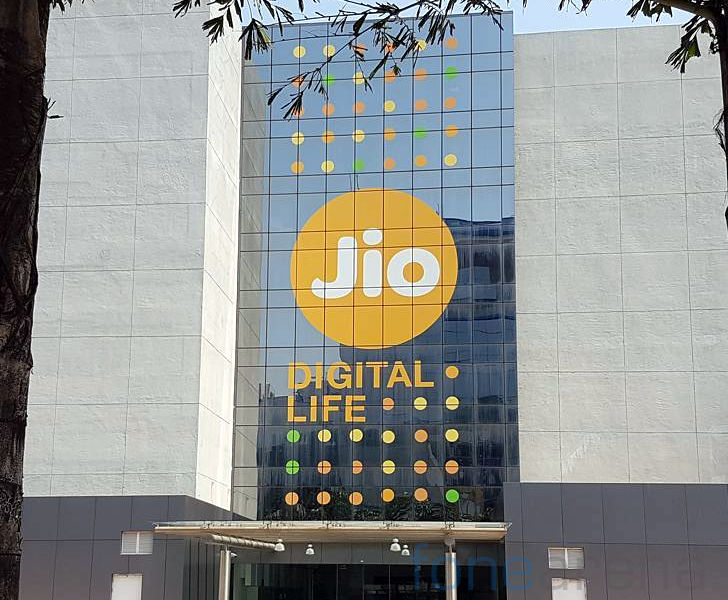 Reliance Jio today reported Rs. 6879.42 crore revenue, up 12.7% QoQ and a net profit of 504.38 crore for its second quarterly financial performance for the period that ended 31st December, 2017. This comes after the company reported a net loss of 270.59 crore in the previous quarter. Jio's rival Airtel earlier this week reported over 39% decline in profits for Q3 2018.
It reported Standalone earnings before interest, tax, depreciation and amortisation (EBITDA) of 2,628 crore, up 82.1% QoQ and EBITDA margin of 38.2%, and Standalone earnings before interest and tax (EBIT) of 1,436 crore, up 453.1% QoQ . Consolidated value of services stood at 8,136 crore, up 12.8% over trailing quarter) and consolidated EBIT of 1,441 crore, up 452.1% over trailing quarter.
It crossed 138.6 million subscribers in the July to September quarter,  it has 160.1 million as of December 31st, by adding 21.5 million net subscribers during the quarter.
Average revenue per user (ARPU) during the quarter – 154 per subscriber per month compared to 156.4 in the previous quarter
Total wireless data traffic – 431 crore GB (9.6 GB per subscriber per month)
Average voice traffic -31,113 crore minutes per day
Video consumption per subscriber per month – 200 crore hours (13.4 hours of video consumption per subscriber per month)
Commenting on the results,  Mukesh D. Ambani, Chairman and Managing Director, Reliance Industries Limited said:
I would like to thank all our customers for partnering with us in this revolution which has made India a global digital powerhouse. I congratulate all our employees and partners for the strong performance. Our commitment is to keep pushing newer innovative products which would radically transform customer lives and generate huge societal value.

Jio's strong financial result reflects the fundamental strength of the business, significant efficiencies and right strategic initiatives. Jio has demonstrated that it can sustain its strong financial performance.