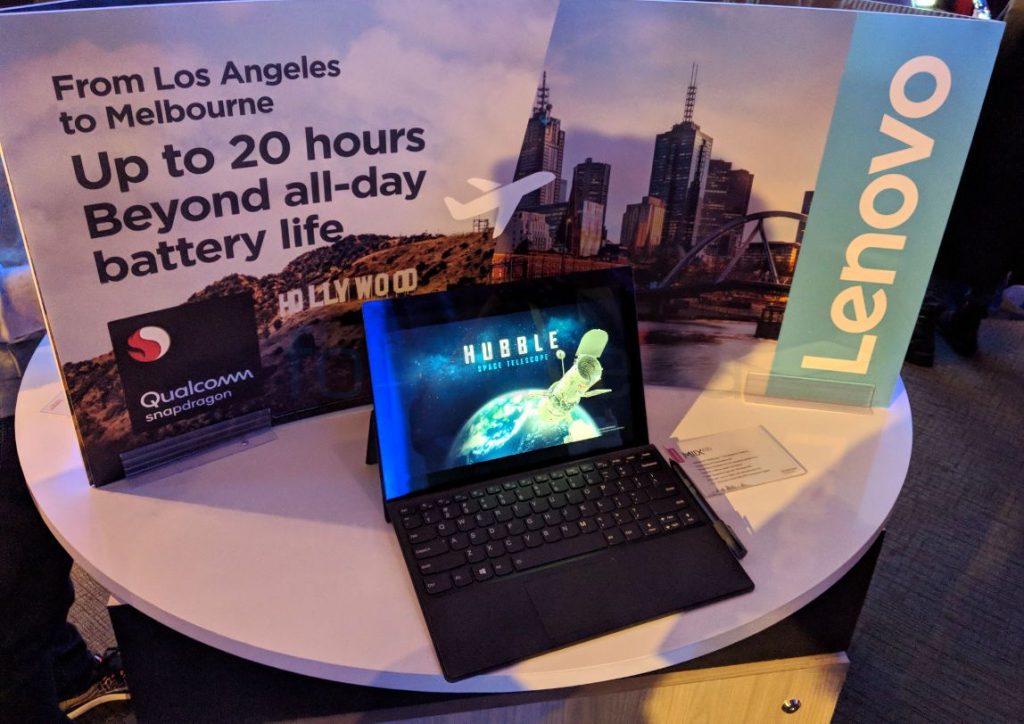 Lenovo has partnered with Qualcomm and Microsoft to launch a Snapdragon powered Always Connected PC – Miix 630 at CES 2018.  HP and Asus launched their products in December last year at the Snapdragon Summit.  I got my hands on the Miix 630 2-1 detachable and it is a pretty nice effort by Lenovo.
The device features a fanless design for a Always On, Always Connected Windows experience. The screen is detachable and the backlit keyboard's folio design doubles up as a case and stand. On the front you have a 12.3-inch 1920×1280 touchscreen display and comes with a Lenovo digital pen with support for Windows Ink.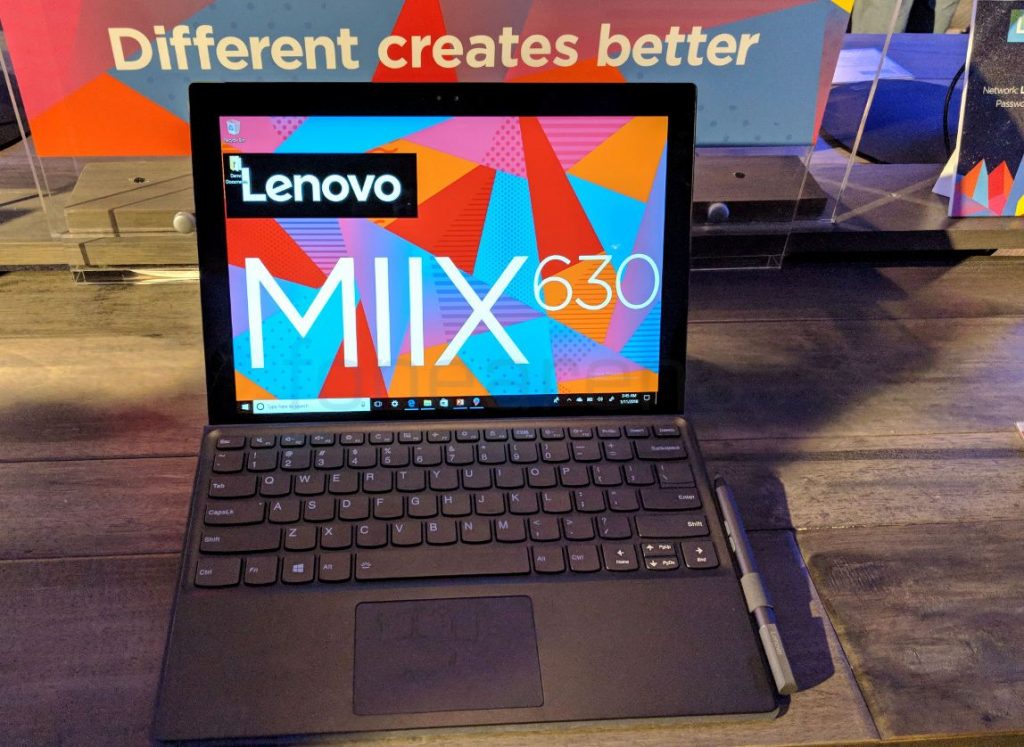 The pen can be stored safely beside the keyboard. The product weighs 1.33kg including the keyboard and the tablet portion alone is significantly lighter at only 780 grams.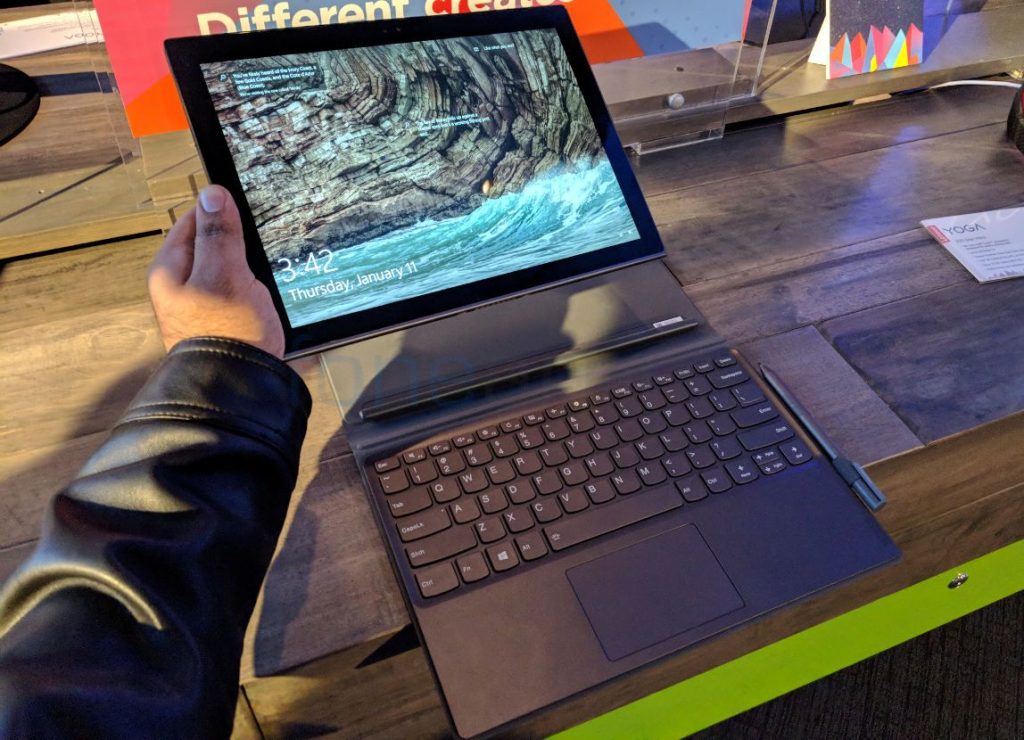 The front packs a infrared camera for Windows Hello. and a 5MP front facing camera.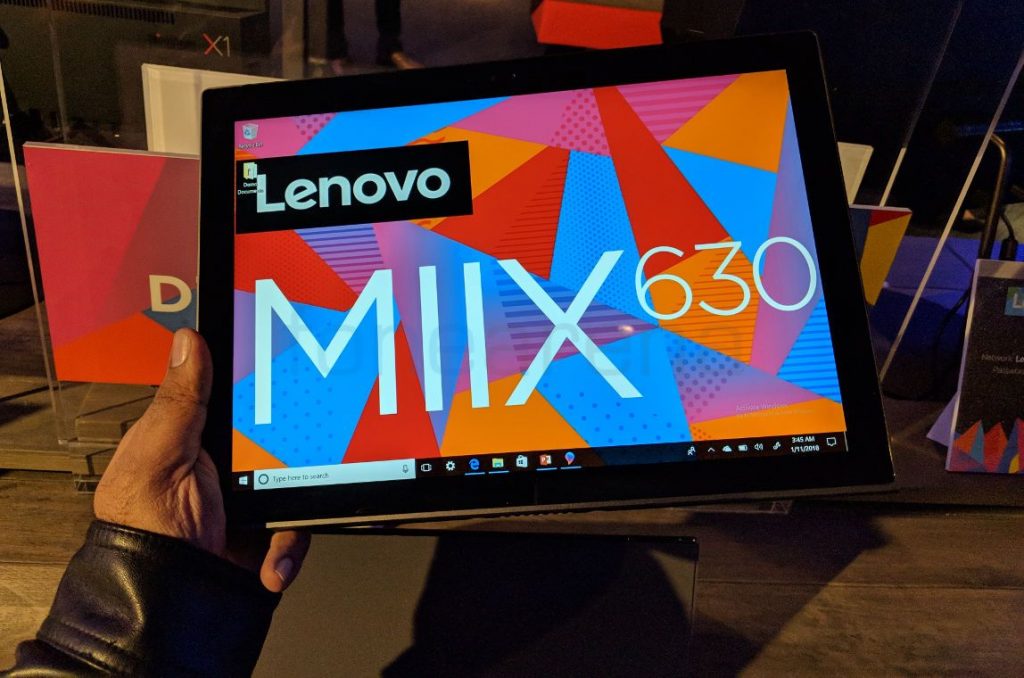 One the left side you have the headphone jack, loudspeaker and microSD / SIM card slot.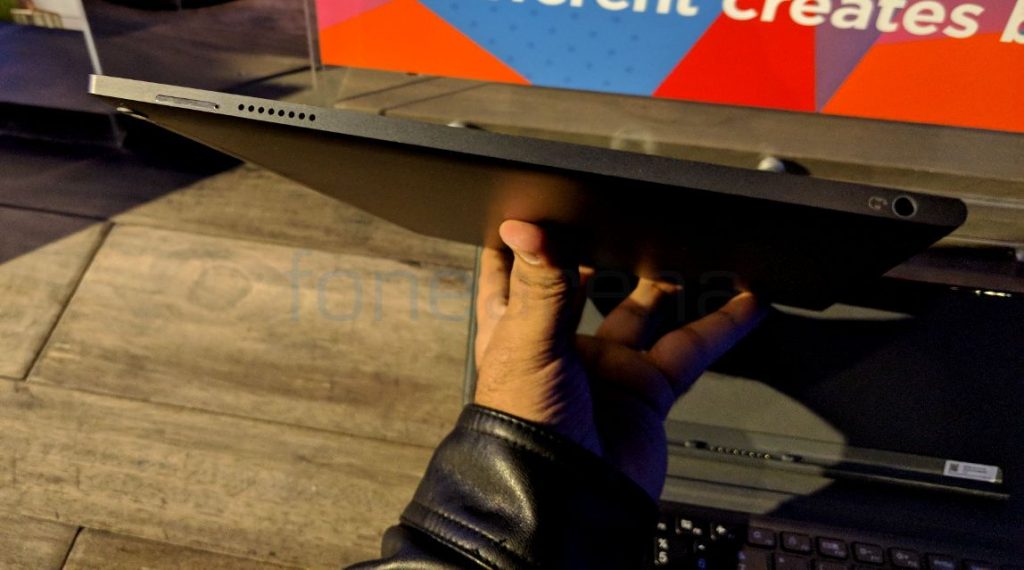 On the right side you have the single USB type-C port, volume rocker and another loudspeaker.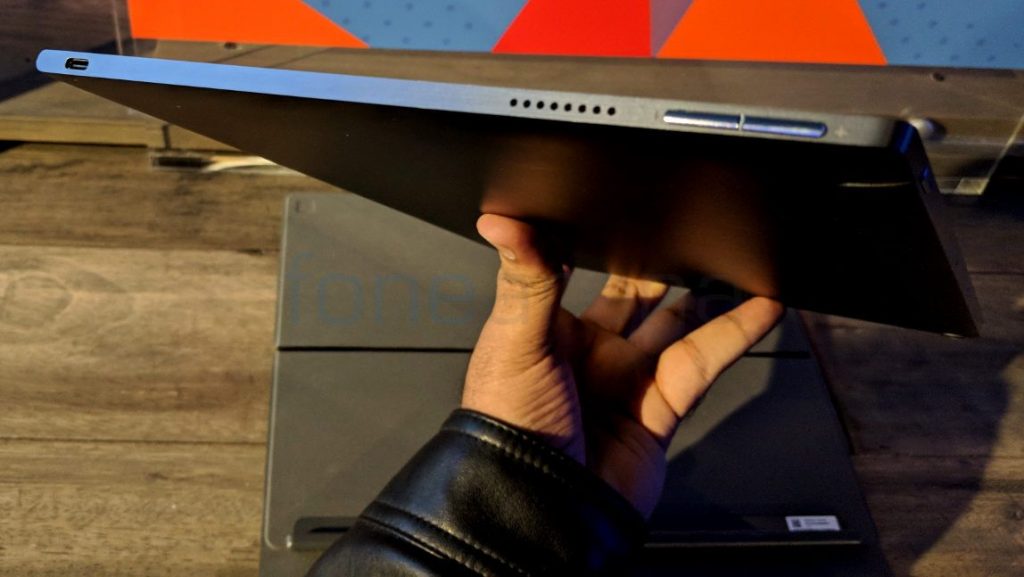 On the bottom of the display you have the pins to connect to the keyboard. There is a 13MP camera on the back.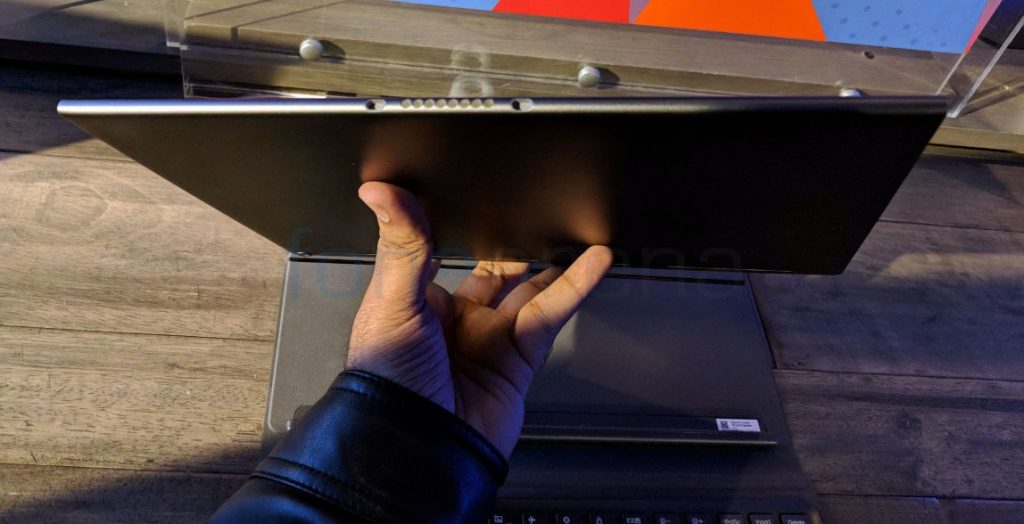 Powering this device is a Qualcomm Snapdragon 835 processor running at 2.25 GHz and 4GB of RAM and 128GB of storage. There will be a 8GB RAM/256GB storage version too.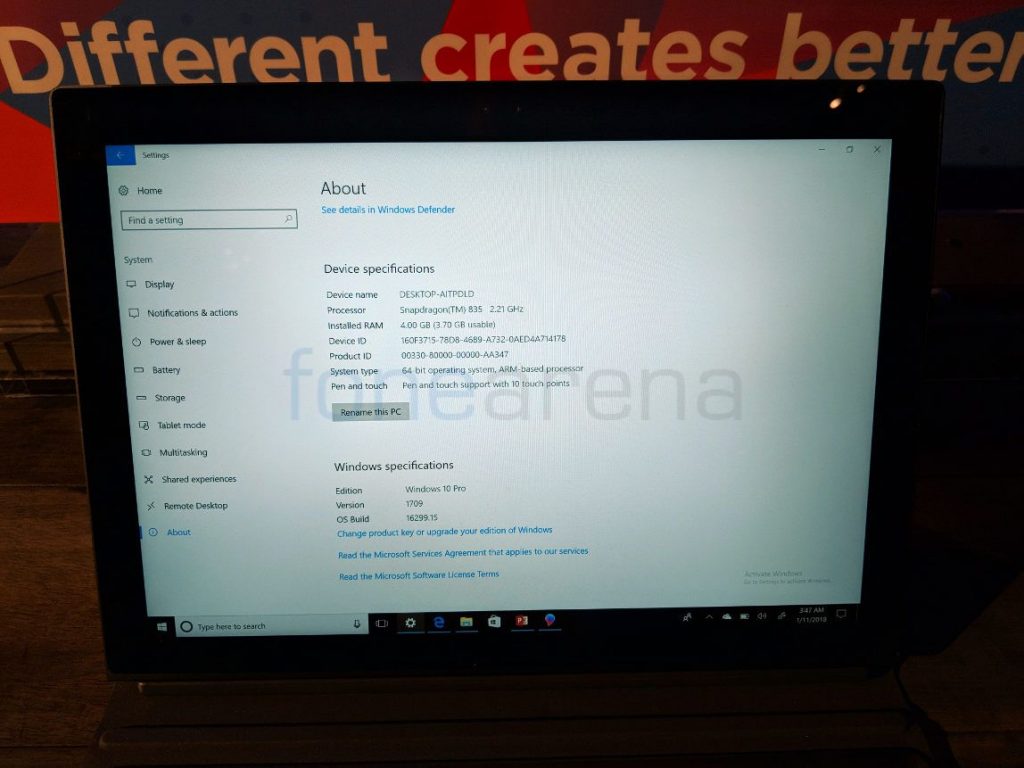 On the software front, the device ships with Windows 10S which lets you download apps from the Windows Store. You can chose to upgrade to the full Windows 10 Pro which is what we saw in the unit on display. This means that you can run any Windows app on it.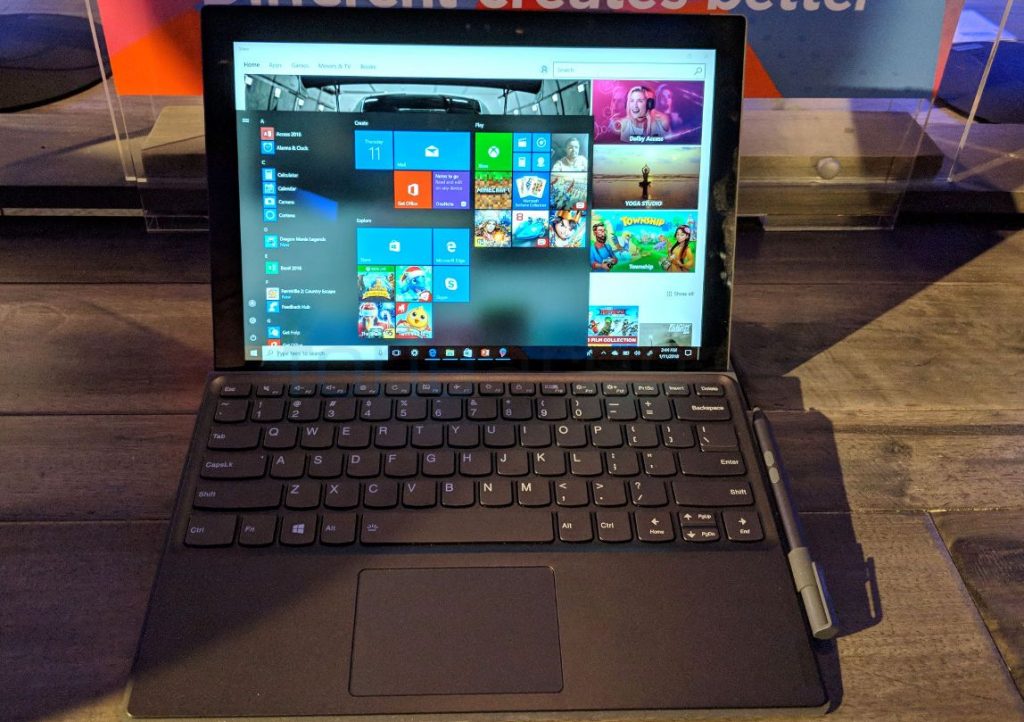 The Lenovo Miix 630 is priced at $799 and will ship in Q2 2018. Would have liked to see a Thinkpad branded product but lets hope it is coming in the future. The big story here is the built in 4G LTE connectivity which the X16 Snapdragon LTE modem brings to the table along with the full blown Windows 10 experience. Lenovo is claiming over 20 hours of battery life on this device and I can't wait to test it out when it ships.