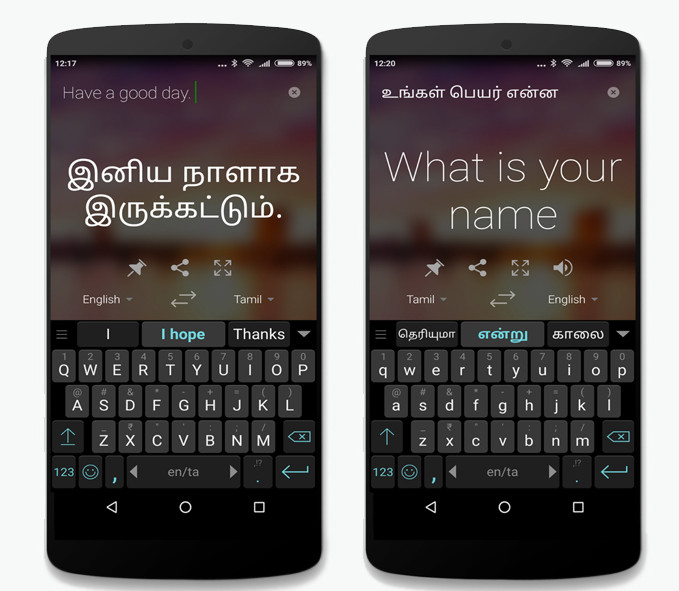 Microsoft today has announced that its Translator app now has support for Tamil text translation in Microsoft Translator and Office 365, along with over 60 languages worldwide. Tamil is one of the longest-surviving languages in the world and is currently being spoken by over 70 million native speakers within the Indian subcontinent and across the globe.
With the new addition, users can now translate to and from Tamil through Bing Translator website, Microsoft Translator apps, PowerPoint add-ins, or API on Azure in over 60 text translation languages and ten speech translation languages.  The company is also giving you an option to do Tamil translation using translate feature built into Office 365 applications like Word, Excel, PowerPoint, and Outlook.
The Microsoft Translator app lets you quickly listen to people speaking in their own language and see the translated text in Tamil on their phone. Users can also take advantage of the feature and get directions, order food at restaurants, or greet people. It can also read text from photo or menus, signs, brochures and show the translation in Tamil.
The Microsoft translator app currently supports Indian languages such as Bengali and Hindi. The app is available Android, iOS and Windows.