Uber today at its 'Building for India' event launched  m.uber.com, a light mobile web version. It also piloted new app features – offline search, request for a guest and call to book a ride, ahead of roll out.
m.uber.com is targeted at riders who have basic smartphones, that can support web browsing but cannot support mobile apps due to limited storage space, or want to book a ride from a tablet or computer.
It is almost identical to the Uber app with a few modifications for improved performance on a browser, including the option to load the map. Similar to the app, m.uber.com will have option sign into your Uber account, enter your destination and confirm your ride. The feature is already live in India starting today.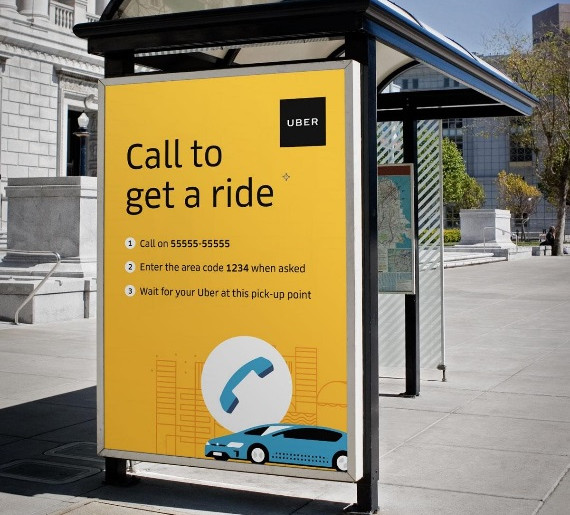 Call to get a ride will also be useful for feature phone users and in areas with limited network or those who use a smartphone but have limited memory capacity or are running out of their data plan.
How it works:
Riders can call single nationwide phone number and enter a numeric code displayed on signage to help Uber identify their location.
Once the ride is confirmed, the rider will also be sent a text message with information on the car and driver partner.
An Uber will arrive at the exact location for easy pickups.
Uber is currently piloting call to get a ride feature in Pune.
For riders using the app in limited network areas there is a new  offline search option by caching the top points of interest in the city so that riders can enter their destinations in the app without having to wait for the connection. This will automatically work if the app detects limited networks.
Request for a Guest will allow riders be book an Uber for a loved one from from their Uber app no matter where the rider or guest is located. The guest does not need a smartphone or the Uber app in order to ride.
How it works:
To use this feature, the person requesting the ride for a guest can simply tap "Where to?" as they normally would, then choose who is riding above their pickup location.
The rider will receive trip information in an SMS text message — including ETA, car type, and driver contact information, enabling them to coordinate with the driver directly.
The driver will see the rider's name, and be able to contact that person, too (through a masked number, for privacy on both sides).
The ride will be charged to the requestor's card on file unless the requestor selects cash as the payment.
Both these features will roll out in the next few weeks.
At the event, Daniel Graf, Vice President and Head of Product at Uber said:
In India, we have a strong team of over 150 engineers and product champions in Bangalore and at the newly inaugurated Hyderabad engineering facility working on innovations and localizations for markets around the world. As a part of our efforts to enable global access to Uber, we're focusing on two key areas for riders – building solutions for those who don't have access to the Uber app and enabling our existing rider app to work better in emerging markets. Customer obsession is a key theme for us – we want to make sure we understand the rider, their needs, the barriers, and then build from there. We believe these features will help us better serve our rider needs and are very excited about the roll out.