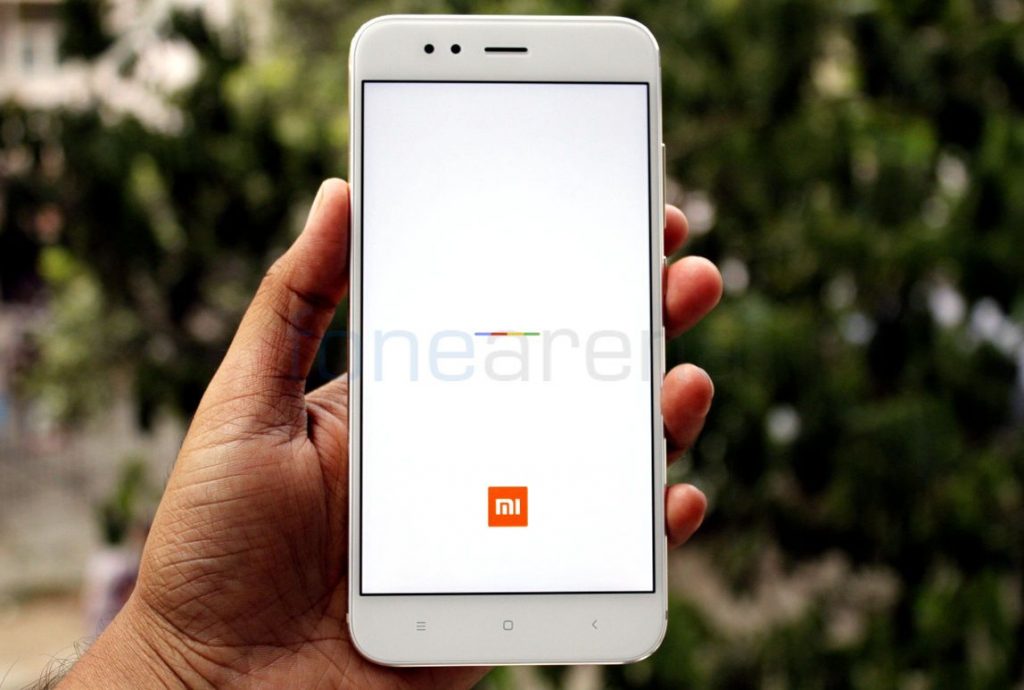 A total of 39 million smartphones were shipped to India in Q3 2017, which is a new record with substantial 40% Quarter-on-quarter (QoQ) growth and a healthy 21% Year-on-year (YoY) growth, according to the latest International Data Corporation's (IDC) Quarterly Mobile Phone Tracker. India smartphone shipments accounted for 10% of the global smartphone shipments for the first time ever in a quarter. Xiaomi already said that it has shipped 9.2 million phones in the quarter, now IDC reveals that it has 23.5% market share for the quarter, same as Samsung.
Xiaomi's sales through its website continued its growth and helped boost the share of overall online channel from 32% to 37% compared to a year ago, said IDC. Main reason for increase in sales for Xiaomi is aggressive pricing. The company has also made offline expansion through preferred partner program and Mi stores to double its shipments from the last quarter.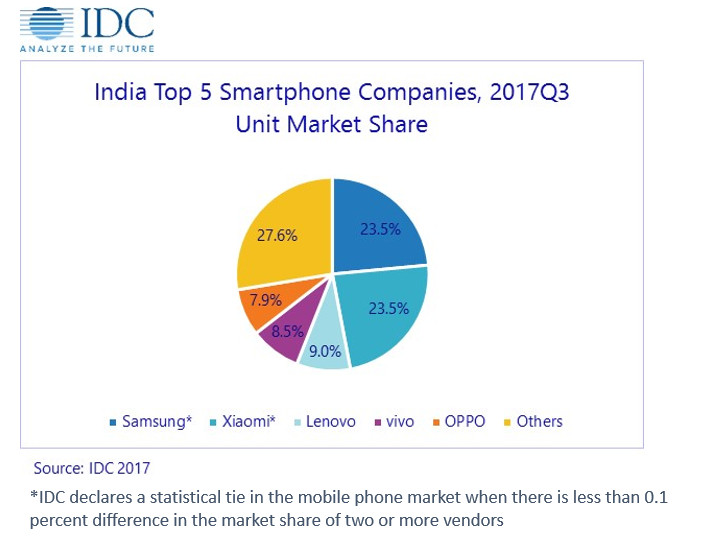 Samsung Galaxy J2, Galaxy J7 Nxt, and Galaxy J7 Max were top selling models that contributed to almost 60% of Samsung's volume. Xiaomi almost tripled its shipments YOY and doubled QoQ in Q3. Redmi Note 4 is still the best-selling smartphone in India with shipments of 4 million units in the quarter.
Lenovo has moved to third spot with 9% market share and the shipments increased 83% from the previous quarter, thanks to new Moto smartphones that now contributes to two-third of its portfolio. Vivo is down to fourth spot with 8.5% share and OPPO is down to fifth spot with 7.9% share, but it had the biggest sell-in quarter so far in India as vendor shipments increased by 40% sequentially and 81% YoY, said IDC.