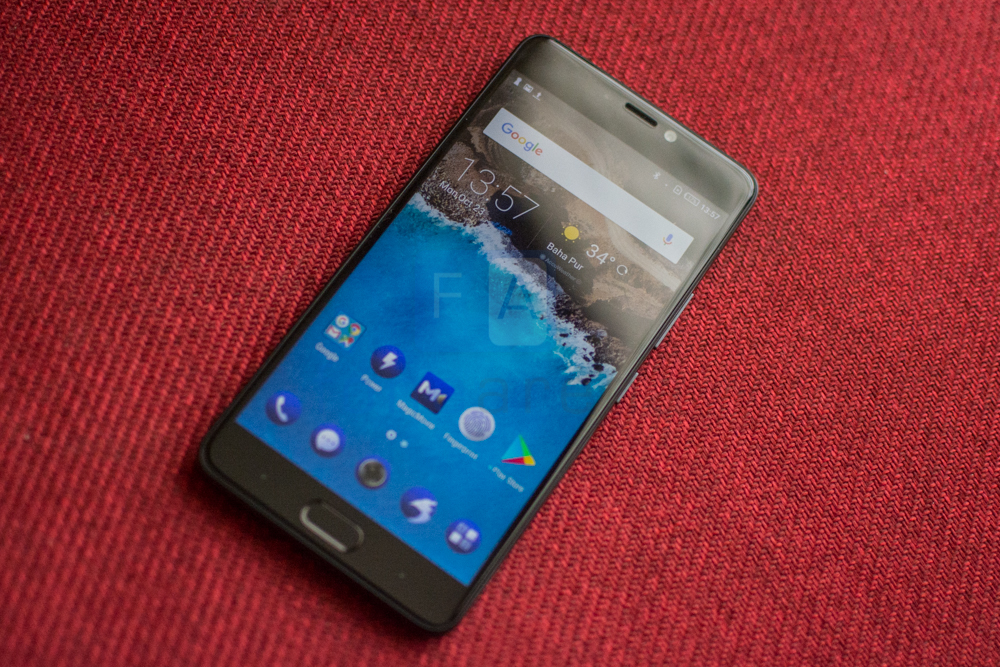 In a market where Xiaomi, Moto, Lenovo and to an extent the newly resurrected Nokia dominate, it means that you simply cannot make a half-hearted effort. For a relatively newer entrant into a crowded space means that Infinix has a lot of work cut out for it. Those were the thoughts in our mind when we started using the all-new Infinix Note 4. Does it manage to leave a mark, especially a positive one? We find out in our review. 
Infinix Note 4 specifications
5.7-inch (1920 x 1080 pixels) Full HD display
1.3 GHz Octa-core MediaTek MT6753 processor with up to Mali T720 GPU
3GB RAM, 32GB internal storage, expandable memory up to 128GB with microSD
Android 7.0 (Nougat)
Dual SIM
13MP rear camera with LED flash
8MP front-facing camera
Dimensions: 159×78.8×8.4mm; Weight: 198g
3.5mm audio jack, FM Radio
Fingerprint sensor
4G VoLTE, WiFi 802.11 a/b/g/n, Bluetooth 4.2, GPS, USB OTG
4300mAh with fast charging
Design
Infinix has played it safe with the design of the Note 4. There's nothing particularly original here but it sure is a pretty good approximation of the Samsung Galaxy S7 or even the higher end Xiaomi devices. We won't hold that against the brand though since the phone looks good and more importantly feels quite good too. Add to that the fact that the phone that serves as the Note 4's inspiration was a damn good-looking device and we're willing to forgive the somewhat lack of originality here.
One of the features that sets the Note 4 apart from the competition is the gigantic display it offers. The Full HD 5.7 inch screen absolutely dominates the front of the phone. Below it are capacitive keys that flank the centrally placed fingerprint reader cum home key. We observed that the home key has excellent travel and feedback. Up above the screen, of course, is the front-facing camera and earpiece.
To the right lies the volume rocker and the power button. Both of these are sufficiently clicky though a metal construction would have been vastly preferred over the somewhat cheap feeling plastic buttons. Meanwhile, there's a 3.5mm audio jack at the top and a micro USB connector at the bottom. Speaker grilles flank either side of the micro USB port but the phone only has a single speaker that goes quite loud but cracks a bit on pushing it too hard.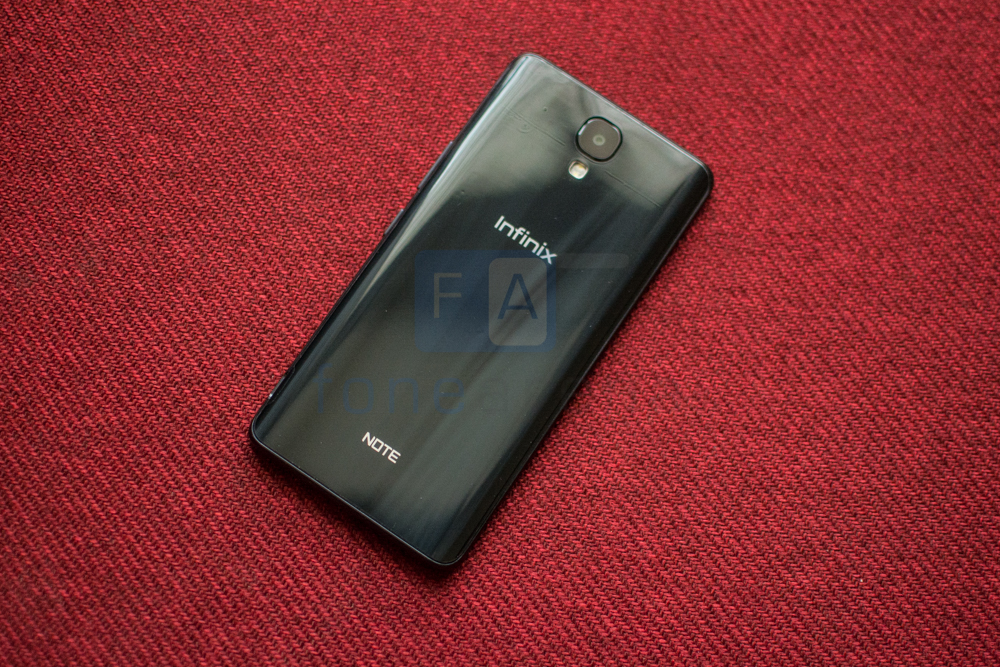 The back panel of the phone curves out from the central shell of the handset in a design that is similar to the Mi Note series or even the Mi5 for that matter. It looks great but the plastic construction leaves us wanting for more. It is prone to scratches and even careful usage will result in micro scratches that don't look very appealing. Using a case is mandatory. Above lies the 13MP camera with the dual LED flash.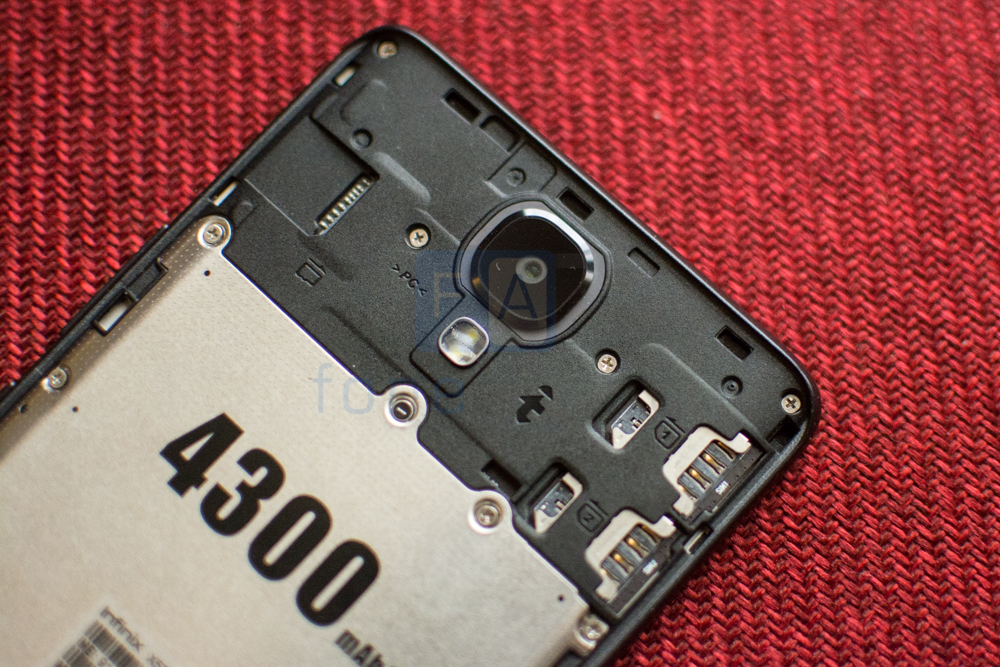 We love the fact that the phone ships with a dedicated microSD card slot in addition to the dual SIM card slots. This is accessible by prying open the rear plastic panel. The panel does flex a bit on opening but we don't expect users to be removing it all that often so it isn't really a cause for concern.
A large screen automatically means that the Infinix Note 4 is well, a large device but not really unwieldy. We're getting to a point where bezel-less displays are making their way to the mid-segment but certainly not this price point yet and the Infinix Note 4 doesn't sport extraordinarily large bezels. Slightly on the heavier side due to the beefy battery, the 198grams weight is well-distributed and it means that the phone feels comfortable and well-built.
Software
The Infinix Note 4 runs Android 7.0 with a UI layer that Infinix calls XOS 2.2. The interface layer is similar to what we've seen from other smartphones and combines elements from multiple launchers.
The lockscreen rotates through wallpapers every time and displays an inspirational quote at the bottom. You can, however, disable that. A shortcut button at the bottom allows you to save a wallpaper that you may particularly like. Like most devices, on either side are shortcut keys for the dialer and the camera.
Swiping up unlocks the phone and drops you into the home screen of course. We didn't quite like the default icon pack but you can change that using the built-in Themes app. XOS launcher does offer some nice ways to sort out your home screen including smart arrange and default options to align the icons bottom up or the other way around. There are the usual settings available for wallpapers and widgets too. You can even adjust the icon grid and the size of the icons to fit more onto the large screen. And finally, there's a shuffle button that will randomly install a fresh wallpaper in case you're feeling short on inspiration.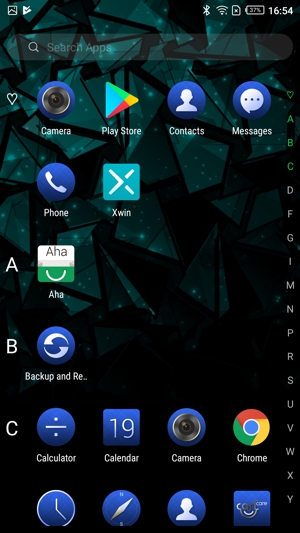 The app drawer is a bit different from what you might be used to. All apps are listed in alphabetical order and you can scroll up or down to access them all. A search bar lies at the top. We don't like it but like most budget devices, there are quite a few preloaded applications with only some being genuinely useful. Magic Movie, Palm Chat, Palm Play, PHX Browser and a number of X branded applications certainly don't count towards that. Additionally, a lot of these can't be uninstalled either.
Performance
Powered by a 1.3Ghz Octa Core MediaTek MT6753 chipset, you'll want to temper your expectations regarding the performance on offer. The interface is smooth enough for the most part and there's no interruption in day-to-day performance. On occasion, you might notice a hint of lag but this was rare during our testing period. There is a hint of latency throughout the interface. Replacing the launcher fixes that. This is not the phone you'll choose for screaming fast performance, that much is certain. As long as your usage involves media consumption, social media and of course phone related tasks, the Note 4 should hold up fine. With 3GB of RAM onboard, you can manage to do a bit of multi-tasking too without any noticeable impact on performance.
Display
The large 5.7-inch screen is the biggest, pardon our pun, differentiating factor here. The 5.7 inch IPS LCD panel looks great and has a resolution of 1920 x 1080 pixels.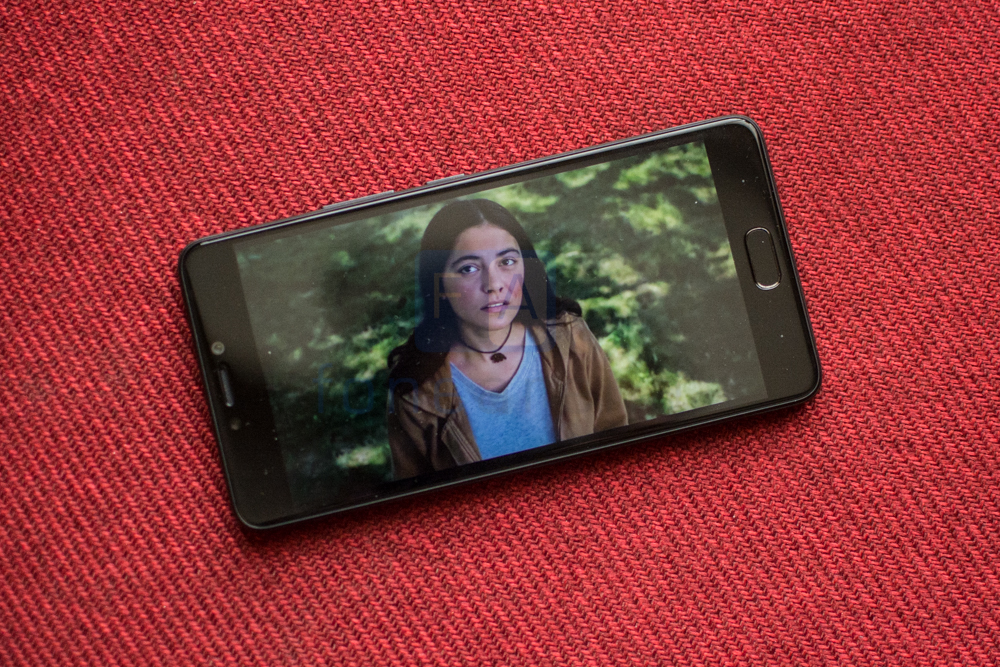 It is not the most accurate display and colors are noticeably over saturated but this appears to be a deliberate move keeping in mind consumer preferences. The brightness levels of the panel are sufficient for outdoor use even in sunlight. Additionally, there is a marginal color shift past a 45-degree angle but not enough to be a significant hindrance. Suffice it to say that high-quality content looks very nice on the large panel on the Infinix Note 4.
Camera
The camera is usually where cost-cutting on entry-level devices starts to show. The Infinix Note 4 however punches above its weight. The phone takes above average shots in auto mode but is capable of even better imagery when using the manual mode.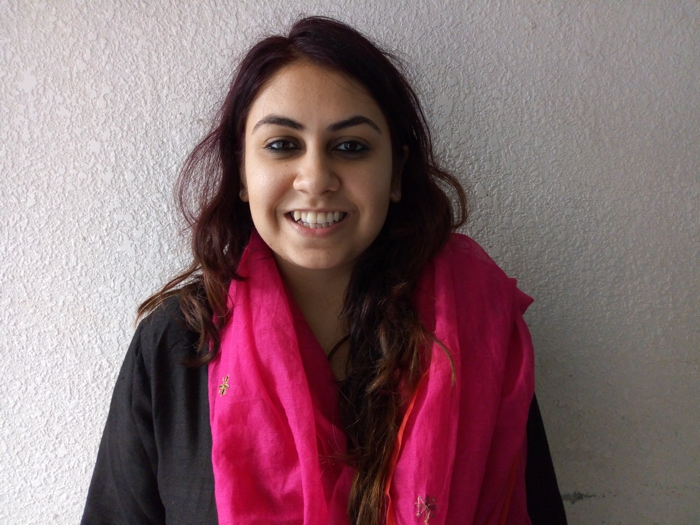 Lack of image stabilization is a given considering the price point but this does make low light shots a bit hard to capture and noise levels creep up. With a steady hand, it is certainly possible to get some good shots out of the Infinix Note 4.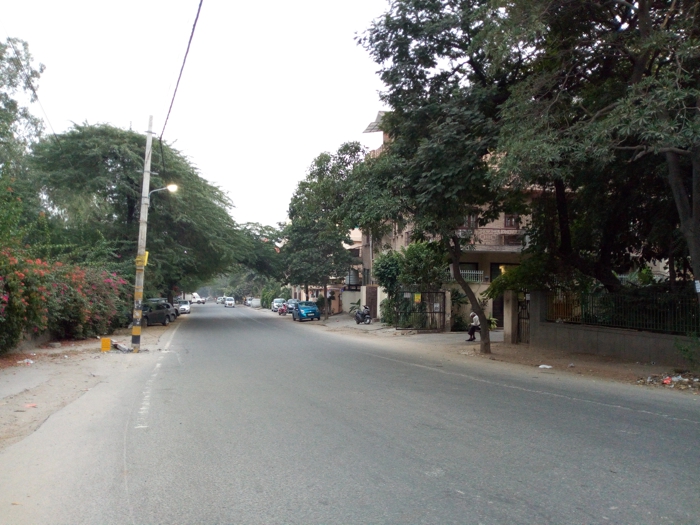 As you'll notice in the photograph of the poster on the right, low light shots are soft and a bit light on details. Dynamic range isn't quite the widest we've seen and you can notice some blown out highlights but this comes with the territory.
Connectivity & Battery Life
Connectivity options on the phone are better than many competitors simply by virtue of offering a dedicated memory card slot as well as FM Radio. The phone includes 4G VoLTE support, WiFi 802.11 a/b/g/n, Bluetooth 4.2, GPS and USB OTG. There's just under 22GB of storage available on first boot and as mentioned earlier, this can be expanded via the memory card slot.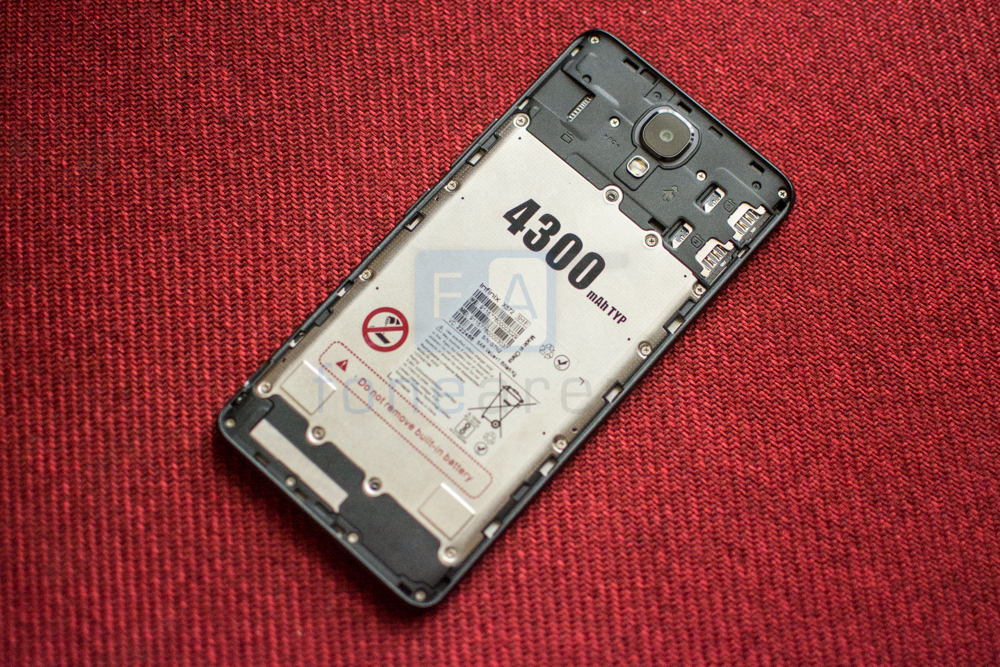 The battery is another area where the phone shines. A 4300 mAh unit should by its sheer capacity allow the phone to last a day or more of extensive use. No matter how you use the phone, a full day of usage should be easy to attain even with heavy media consumption. We easily managed a full day of use with an hour or two of Netflix thrown in with battery left over to last us half of the next day too.
Conclusion
With a large, high-quality display and fantastic battery life, the Infinix Note 4 manages to differentiate itself. The camera too performs rather well once you play around with the manual mode.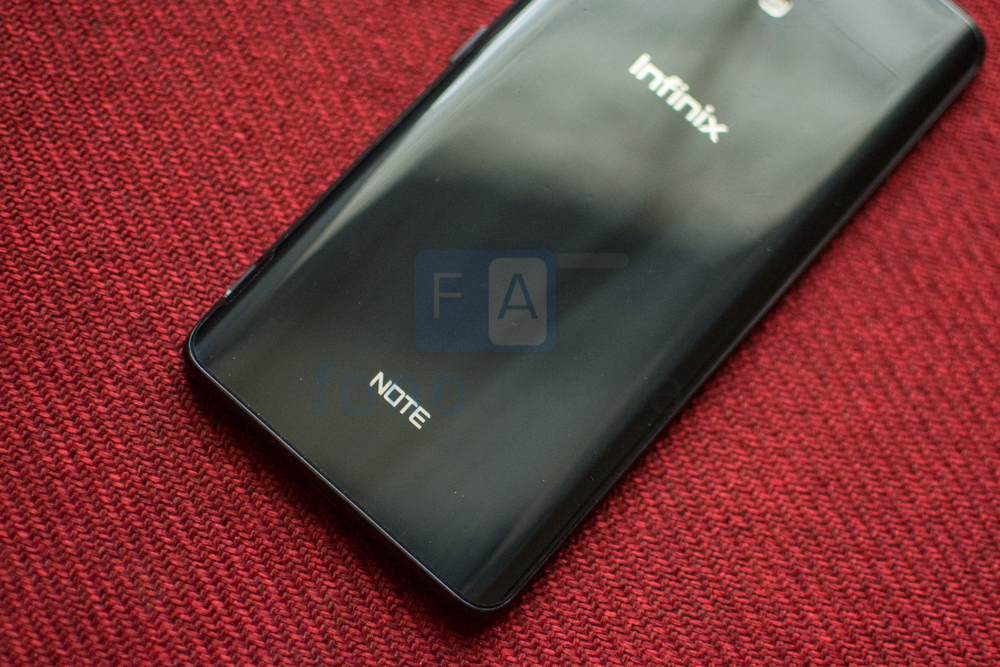 We did notice that performance is not quite the forte here but for the most part, the Infinix Note 4 works quite well for day-to-day use. While the likes of the Xiaomi Redmi 4 might be more well-rounded devices, the Infinix Note 4 will serve you well if you want great battery life paired with an expansive display to watch movies or online content on the go. The Infinix Note 4 is priced at Rs. 8,999.