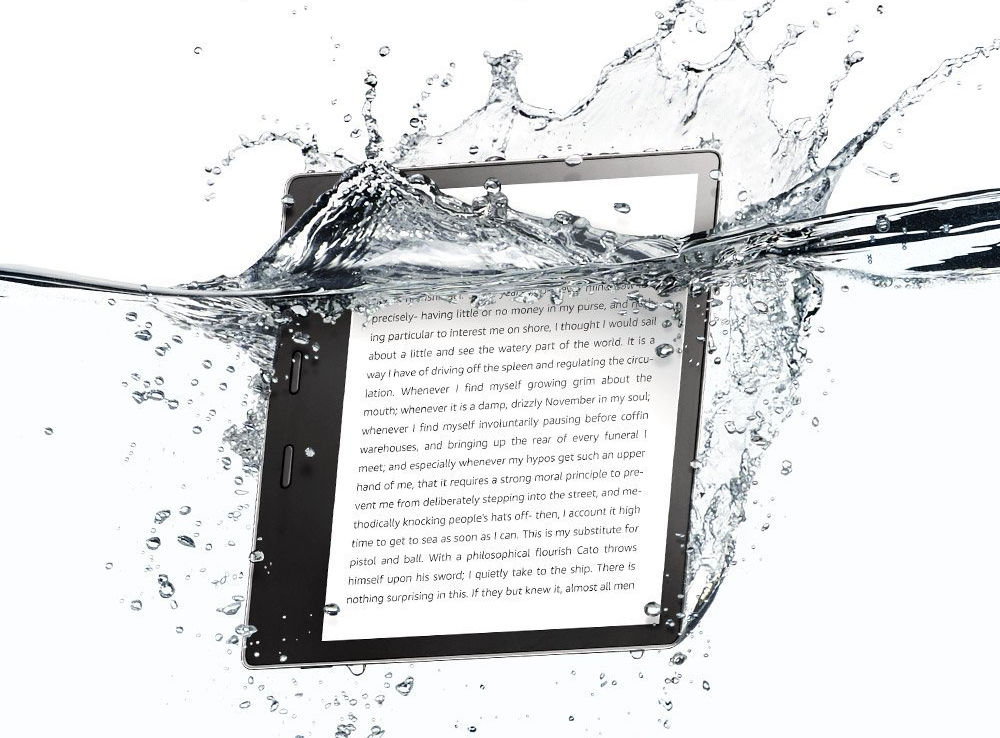 Amazon just introduced a new Kindle Oasis eReader, successor of last year's model. It has a larger 7-inch 330PPI, compared to 6-inch screen in the predecessor and is also the first waterproof (IPX8) Kindle that can stand immersion in up to 2 meters of fresh water for up to 60 minutes. It can also withstand getting splashed at the beach or dropped in the bath tub, hot tub, or pool. It has the same thickness of just 3.4mm at its thinnest point (to 8.3 mm), but it is slightly heavier at 194 grams.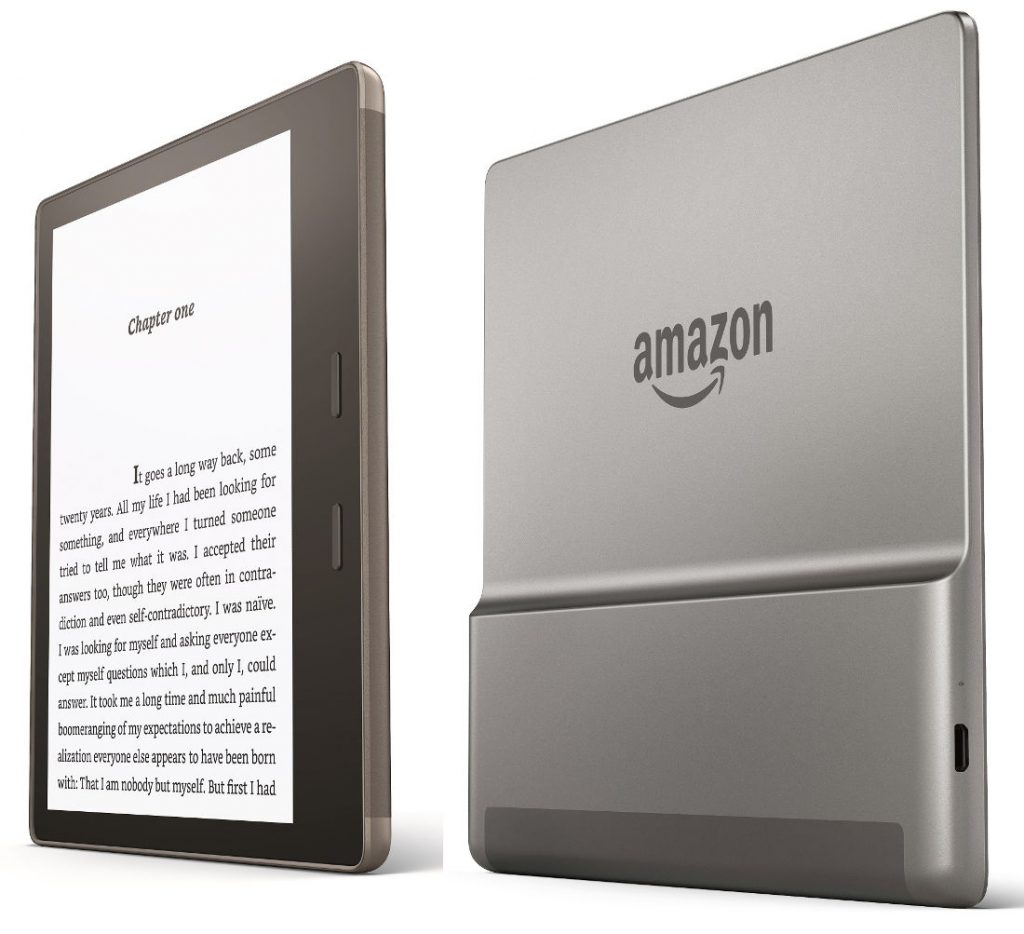 It also has Audible built-in so you can listen to audiobooks and easily switch between reading and listening on Bluetooth headphones or speakers.
It has the same design with hand grip that has physical page turn buttons to comfortably turn the page. Built-in accelerometer automatically rotates the orientation to match if you using it on the left or right hand. It promises up to six weeks of battery life on a single charge, but it doesn't come with a magnetic charging cover like last time.
It has WiFi 802.11 b/g/n support and is also available in 3G version with all these features in addition to built-in 3G and EDGE/GPRS support.  The storage has been increased from 4GB to 8GB and the 3G model comes with 32GB storage.
It also comes with new size and bold settings and ragged right alignment that will also be available for Kindle Paperwhite (Gen 6 released in 2013) and newer Kindle devices through update. The Oasis also has invert black and white on the display and new enlarged display option that lets you increase the size of items like the menu bar, text on the home screen and library as well as the book icons.
The new Kindle Oasis comes in Black color and is priced at Rs.  21,999 ($299.99 in the U.S.) for the 8GB WiFi model and Rs. 28,999 ($349.99 in the U.S.) for the 32GB WiFi + 3G model. It is now available for pre-order on Amazon.in and ships from November 15. It also has water-safe fabric covers in Indigo, Charcoal and Sandstone colors at Rs. 2999 and premium leather covers in Black and Merlot colors at 3,999.