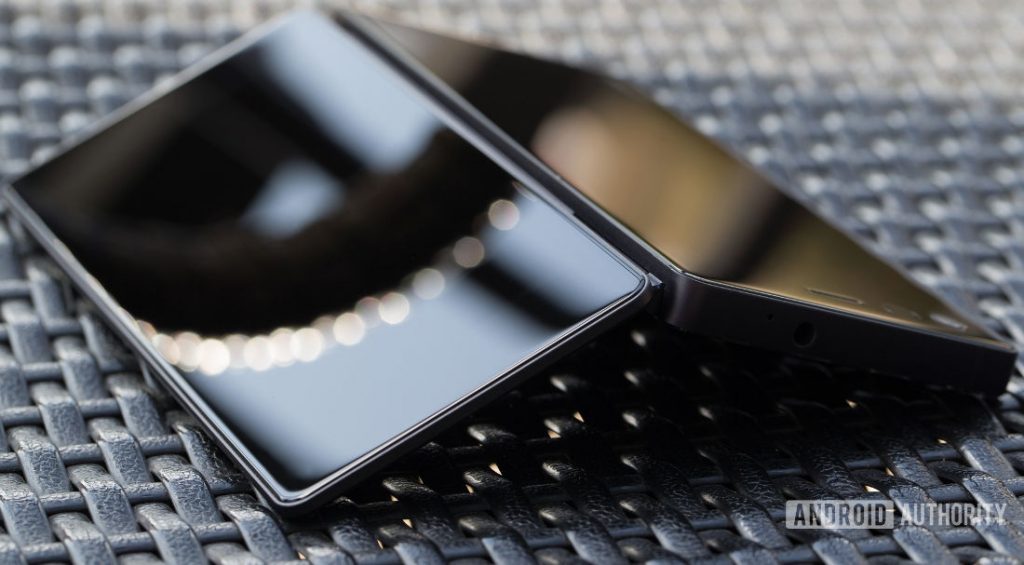 Innovation in the smartphone segment was never on rest, every passing day we see so much happening and so many possibilities. One such innovative thought is the idea of having a foldable smartphone that we have been hearing for quite some time now. Though we had to wait for such a long, things are finally taking shape. According to the sources of Android Authority, it happens to be that ZTE could be the first one to launch a foldable smartphone.
The New Axon Multy codenamed as Axon M could be the very first dual-screen foldable smartphone in the world that is expected to launch next month . The device is expected to feature a Full HD dual displays which folds out to sports a massive 6.8-inches (1920 x 2160 pixels). Earlier rumors from @evleaks point to Snapdragon 820, 4GB RAM, 32GB storage, 20MP camera and a 3,120mAh battery.
When folded the Axon M relatively looks sleek and would function as a regular smartphone. It paves the way for a new era where PCs and Laptops are not the only primary connection to the internet and a possibility for smartphones in becoming the real replacement for large screen devices.
The multitasking capabilities of a smartphone can set a new standard, and the new Axon M could bring in a new user experience. The sources further claim that the dual screens can easily accommodate and display two apps at the same time thus offering a true PC like experience on a smartphone which isn't possible at the moment.
ZTE has scheduled an event in New York on October 17th, and it is very much likely that the company might show off the Axon M foldable smartphone to the world.
Sai Krishna contributed to this post