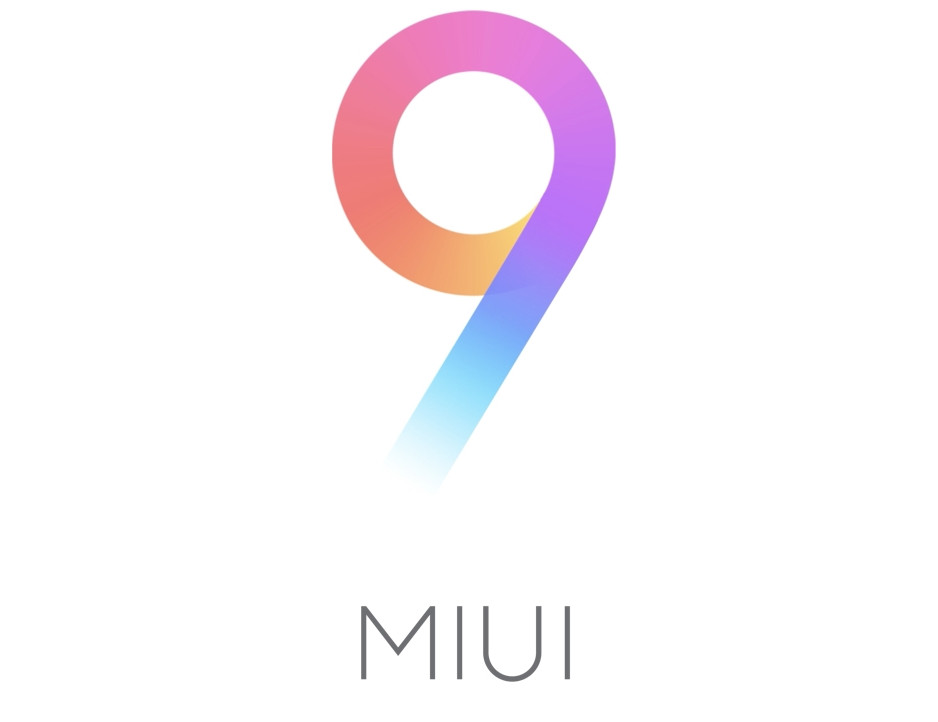 Xiaomi has announced MIUI 9, the latest MIUI ROM at an event in Beijing along with the Mi 5X smartphone. It brings several improvements, optimizations and new features, including new smart assistant and universal search. Xiaomi CEO Lei Jun said that now there are 281 million active MIUI users worldwide in 55 languages and 142 countries.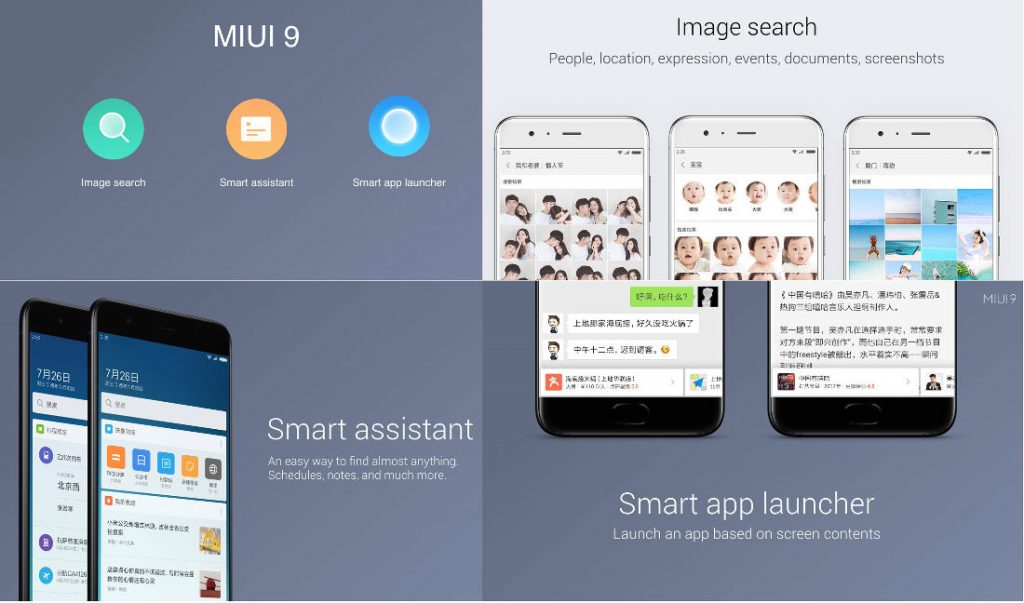 Features of MIUI 9
Launch-times of App will be explosively fast with optimized haptic feedback, intelligent CPU acceleration and optimized thread scheduling
Dynamic resource allocation uses its own critical thinking to allocate priority to in-use App for a fluent experience
Universal Image search – Powerful search engine on Mi phone that can differentiate your image like people, location, expressions, documents, events and screenshots
Smart assistant – Easy way to find almost everything, schedules, notes, and much more.
Smart app launcher – Launch an app based on screen contents
Automatic archiving of documents – ID cards, business cards, bank cards, passports, documents are automatically archived so they are easy to find
Dynamic icons – New dynamic icons for apps
Split Screen – Easy-to-use split-screen function lets you use two apps at a time
New Homescreen editor – Redesigned homescreen editing feature lets you sort out homescreen application icons and bulk delete applications more quickly.
Notification filter – Based on the deep learning algorithm MIUI9's notification column intelligently filters the notifications received by the user, and accepts the notifications that are not important, so that you can focus on the really important information.
Message features –  New text messages are grouped by time, flow management to efficiently read in batches or delete faster. Intelligent aggregation all the verification code SMS.
Silent mode – Silent mode in volume control panel lets you quickly turn on the mute or do not disturb, and set the automatic time
Image search, Smart assistant and Smart app launcher will be initially available only in China ROM. Some of the features might not be available for all the devices. MIUI 9 closed beta will begin for Mi 6 and Redmi Note 4X (Qualcomm) in China from July 27th.
Public China Beta ROM for Mi 6, Mi 5X, and Redmi Note 4X (Qualcomm) will be available from August 11th.  Mi MIX, Mi Note 2, Mi 5, Mi 5s, Mi 5s Plus, Mi 5c, Mi Max 2, Mi Max 32GB, Mi Max 64G/128G, Mi 4S, Mi 4c, Mi Note Pro, and Redmi 4X will get the China ROM on August 25th.
MIUI 9 China ROM for all the other Xiaomi / Redmi devices (except Mi 1/1S and Mi 2A) will be released by late September. No details about the roll out for MIUI 9 global ROM yet.