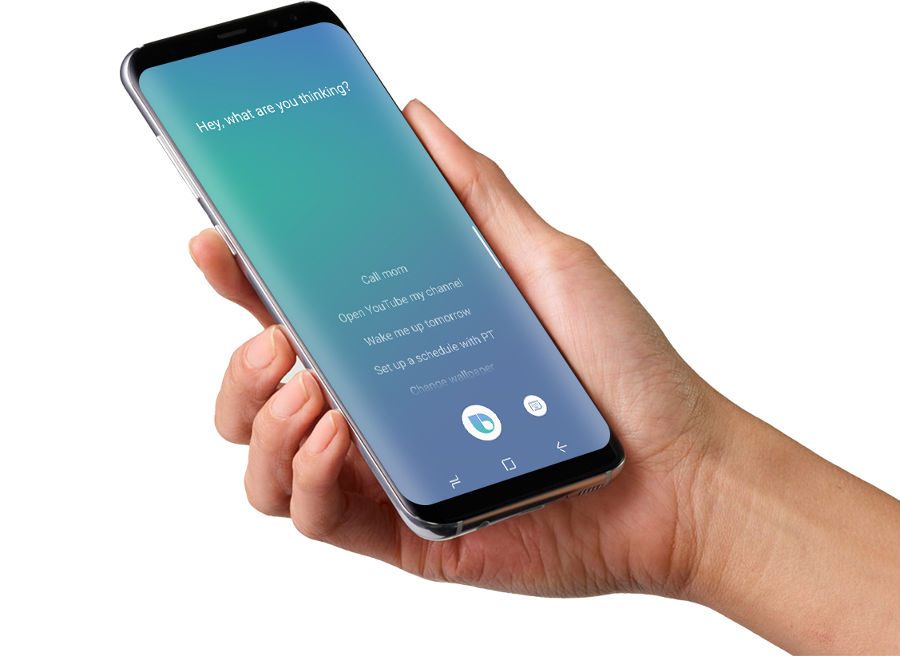 Samsung's flagship Galaxy S8 series of phones come with dedicated Bixby hardware button that lets you access Bixby Voice by pressing and holding it. At the announcement Samsung said that Bixby will only understand US English and Korean. It also confirmed that Bixby Voice will only be available in Korean initially and the English version will be available later.
Now it has launched Bixby Voice assistant in Korea, few weeks after the phone went on sale in the country. You can use Bixby voice commands in 10 of Samsung apps such as Samsung Health, Samsung Internet, Gallery, Calculator, Weather, Reminder, Camera, Phone, Contacts and Clock. It is testing using Bixby Labs with Samsung Pay and some third-party applications like KakaoTalk messenger, Facebook and YouTube.
You can give verbal orders to change settings, sort photos and bookmark webpages. Samsung said that with Bixby Voice, users can perform over 3,000 tasks and it can learn how to recognize the way millions of users speak.
Bixby voice will be available in English by the first half of 2017 that ends in June, with more languages such as Chinese and Spanish later this year.