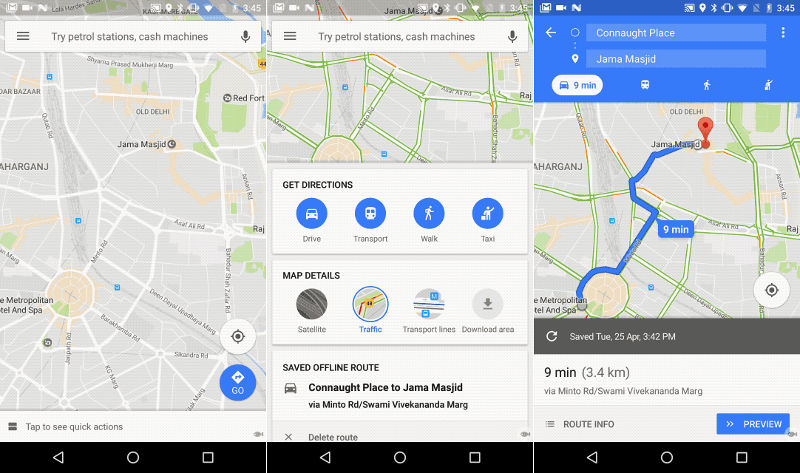 Google today said that it will start rolling out a new update for Maps for Android in India that will add shortcuts on the home screen to explore the app in just a few quick taps. The new home screen also loads fast even on spotty connections. 
When you open maps, you'll instantly see a directions card with different modes of transportation. If you'd like to access a certain route while you're on the go without using data, you can save the route to be used offline.
Below the directions card, there are icons highlighting some of the other useful features on Maps – from getting a first impression of a place with satellite imagery, to real-time information about traffic around you, to more details about public transport lines when you're on the road. With a tap on the download icon, you can now save a specific map area for offline use.
The update should roll out for all Google Maps for Android users in India through Google Play Store by this week.