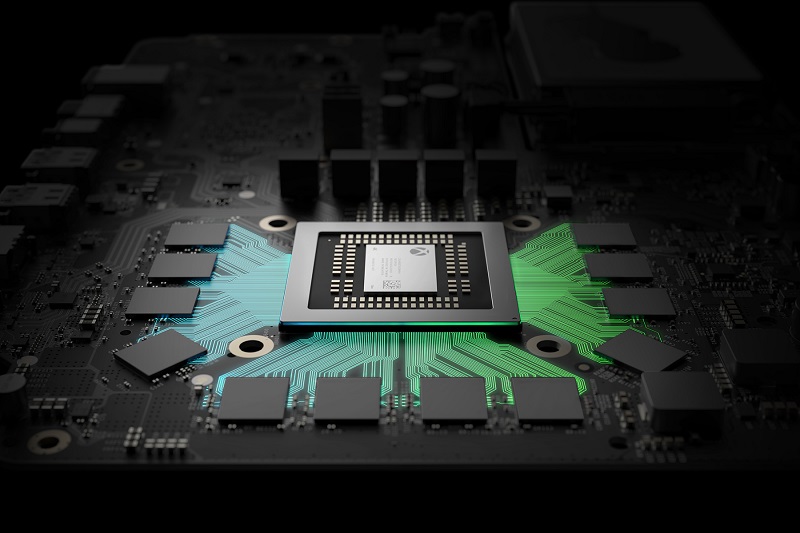 Microsoft has revealed more details about its new Xbox that will debut later this year. The next-generation 'Project Scorpio' is capable of playing games in native 4K resolution and aims to be the "most powerful console" available. Eurogamer and Digital Foundry have listed the full specs of the upcoming gaming console.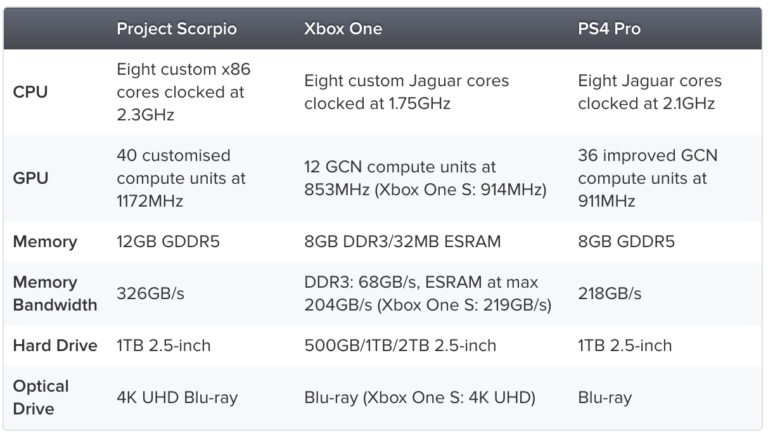 Project Scorpio will run at 6 teraflops which is more than the PlayStation 4 Pro which boasts of 4.2 teraflops of graphical power. Teraflops allows the console to run games at higher resolutions with better framerates. The device will have CPU featuring eight custom x86 cores, clocked at 2.3 GHz, a custom GPU with 40 customised compute units clocked at 1172MHz that is higher than the Xbox One's 853MHz and the PS4 Pro's 911MHz. In addition to having more on-board cores, the x86 cores are 31 percent faster than the Xbox One's Jaguar cores.
The GPU will be paired with 12GB of GDDR5, to give 326GB/s of bandwidth. It will come with a 1TB hard drive similar to PS4 Pro and some Xbox One models. The report says, Project Scorpio console is based on the Xbox One S and hence will not have a dedicated Kinect port, but will come with HDMI input. It also features vapor-chamber cooling inside.
Finally, the report says Project Scorpio will be revealed at E3 press conference and is expected to be released later this year. According to the report, all Xbox One and Xbox 360 games will see a noticeable performance boost.