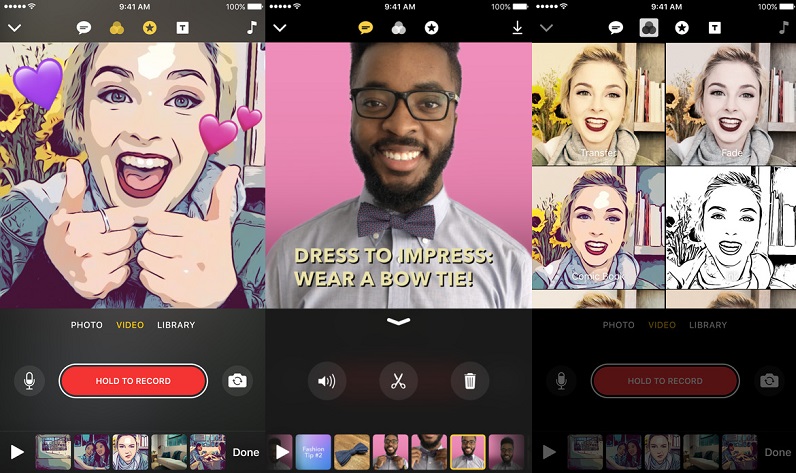 Apple had launched Clips video creation and sharing app last month. Now, the app that allow users to create short videos, by adding photos, filters, music is available for iPhone and iPad.
Clips lets you make vibrant and creative videos that can be shared with friends the Apple's Messages app or on Facebook, Instagram and other social platforms. It has a single-screen interface which allows you to capture photos or video or import any images or video you might already have in your Photo Library. Also present are features like comic book filters, speech bubbles, shapes and full-screen animated posters. Clips lets users create multi-clip videos on iPhone or iPad without timelines, tracks or complicated editing tools.
The app also comes with Live Titles feature that allows users to create animated captions and titles using just their voice. Once the video is ready, you can add artistic filters, speech bubbles, shapes or emoji. Users can also add full-screen posters with animated backgrounds and customizable text. You can choose from dozens of music soundtracks that will automatically adjust to match the length of a video Clips.