Samsung has announced its first Gear VR headset with controller powered by Oculus at its Mobile World Congress press conference in Barcelona. It's safe to assume that the new virtual reality product will not only make it easier to consume VR content but will also expand the ecosystem.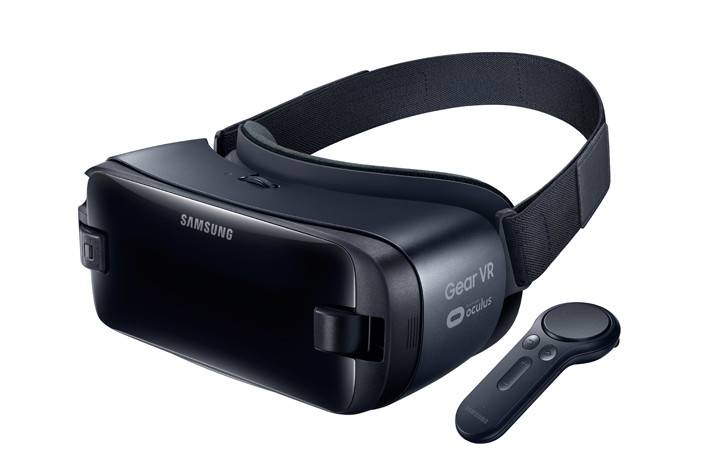 The new Gear VR controller features an ergonomic, curved design, which offers one-hand control and users can have better interaction. The controller also provides various motion inputs for a better VR experience with the touchpad and minimized movement for long time use with the home, volume and back keys located on the controller.
The Gear VR with controller offers 42mm lenses with 101-degree field of view and comes with advanced distortion correction technology to minimize motion sickness. Samsung's latest VR offering supports both micro USB and USB Type-C port with a converter bundled in the package.
The new Gear VR with controller measures 207.8 x 122.5 x 98.6mm and weighs 345 grams. The product is compatible with Galaxy S7, S7 edge, Note 5, S6 edge+, S6 and S6 edge.