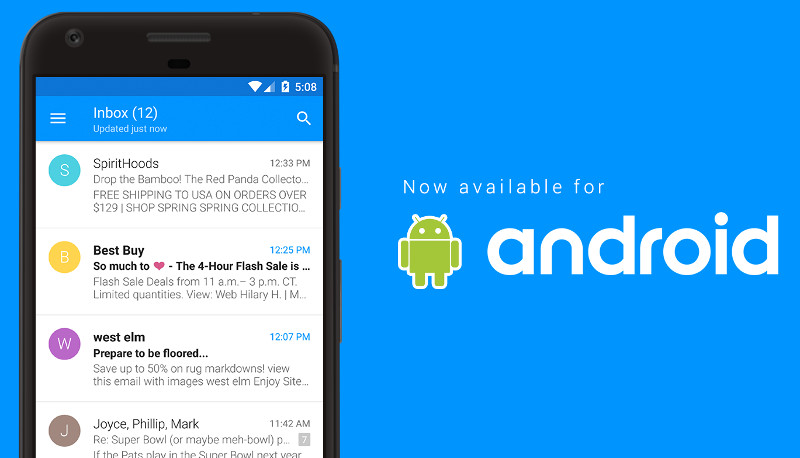 After almost a year of launching its 'Email' app on iOS, EasilyDo has launched the app for Android. It has a in-built intelligent assistant to keep your shopping, expenses, and travel organized. It also has several features to unsubscribe from junk, snooze messages, undo sent mail, and more. This is mostly like Inbox by Google.
It currently supports Gmail, Hotmail, iCloud, Yahoo, Outlook, Office/Outlook 365, and AOL, IMAP mail accounts but the company says that support for Exchange will be coming soon.
Highlights of Email by EasilyDo

Email for Android 1.0 – The faster, simpler, and smarter way to manage mail. Lightning fast with an assistant built-in!
For Android Nougat – Message grouping in notifications, quick reply from notifications, and access to launcher shortcuts for searching all inboxes or drafting a new message.
For Android Wear – Reply with voice and receive notifications through Email.
For Gmail users – Enjoy bundling functionality powered by your provider while using Email.
Email by EasilyDo is available from Google Play in select regions, but you can grab the APK if it's not available in your country yet.