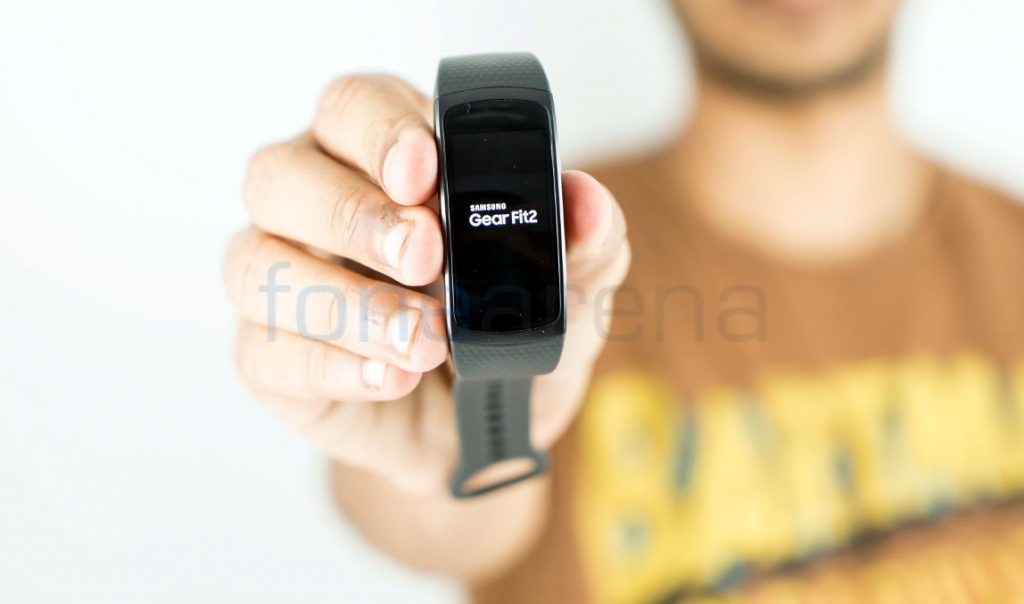 Samsung launched the Gear Fit2 with Curved Super AMOLED screen last year in India. This fitness tracker has a standalone music player that lets you transfer music between the tracker and your smartphone with the Samsung Gear application. Also, it can automatically tracks 15 different fitness activities such as walking, squatting, yoga, treadmill and more. So, does it fill the right boxes? Let's take an in-depth look at the device in this review.
Design, Display and Installation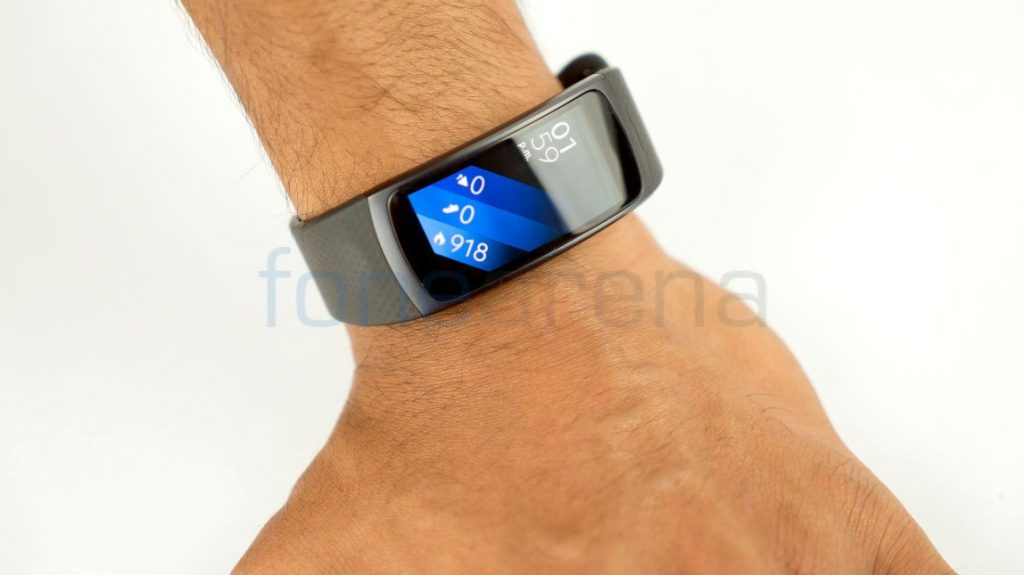 In terms of design language, the Gear Fit 2 looks more or less similar to its predecessor Gear Fit. This time the display sits comfortably on the wrist due to its elegant curvy shape.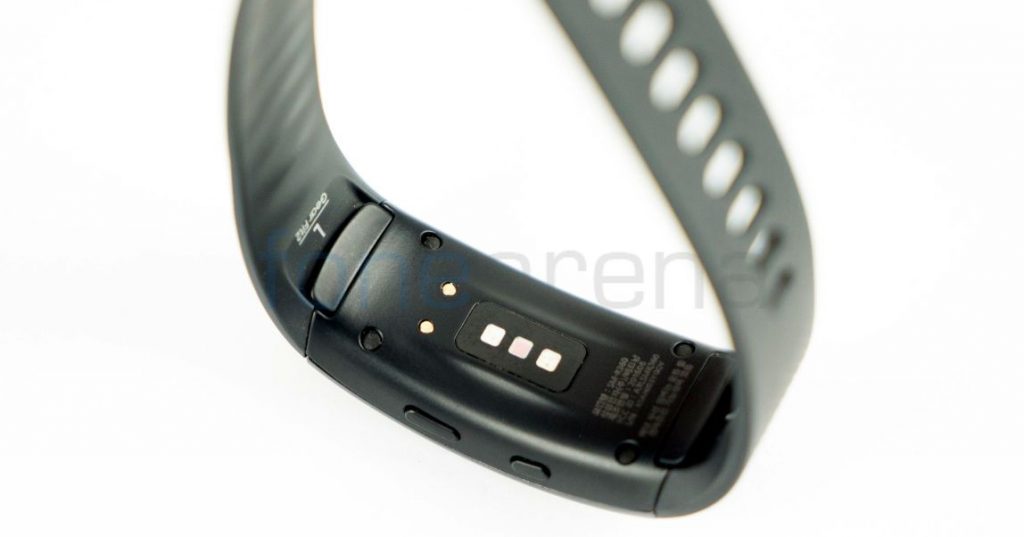 In terms of placements, it has a couple of buttons on the right side, along with an optical heart rate monitor that rests on the wrist. One button takes you to the apps menu, while the other navigates back in the Tizen UI. Available in large (155-210mm) and small (125-170mm) sizes, the Gear Fit 2 comes in black, blue or magenta band finishes.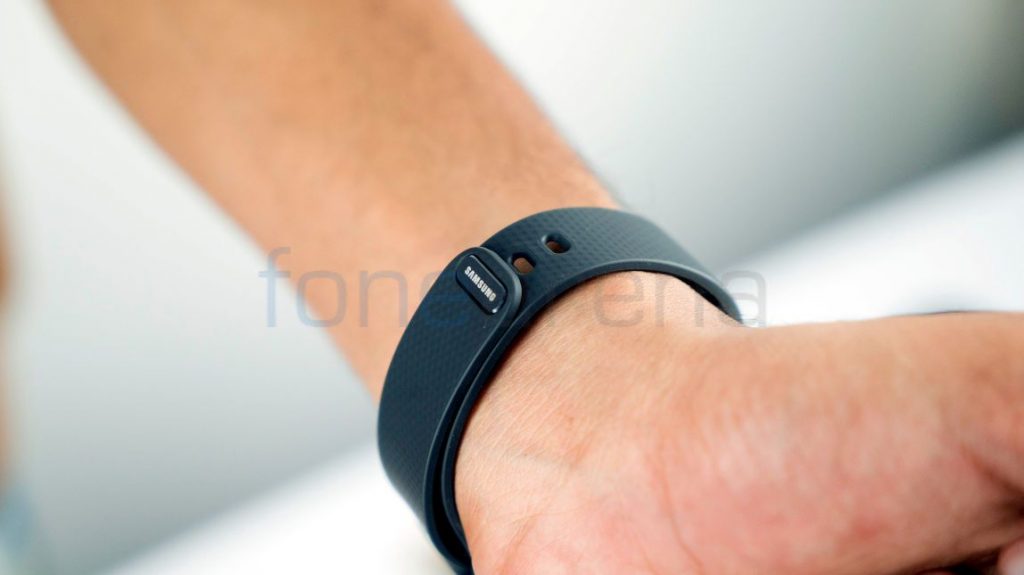 This tracker comes with an IP68 certification for water and dust resistance, meaning you can dunk it in water up to 1.5 meters deep. The Gear Fit 2 sports a 1.5-inch curved Super AMOLED display with a resolution of 216 x 432 pixels. The display is bright, colorful and does a commendable job of showing workout, sleep, and heart rate information. It is responsive and the display turns on automatically when you bring up the wrist.
Pairing up the Gear Fit 2 with your smartphone is a simple job. Just install Samsung Gear app and various plugins when prompted. You can pair up with any Android smartphone that has more than 1.5GB RAM and running Android 4.4 or above. Recently Samsung released Gear Fit app for iPhone so it works with iPhone, but functionalities are limited.
The Samsung Gear Fit 2 is powered by a 1GHz dual-core processor clubbed with 512MB RAM and 4GB of inbuilt memory. Apart from this, it also supports features including GPS, Bluetooth and a heart rate monitor.
Software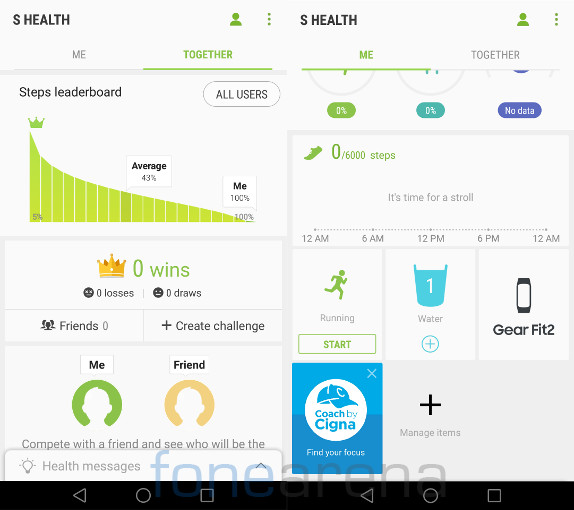 The Gear Fit 2 runs on Samsung's home-baked Tizen operating system with more customization inside. You can customize the widget and change watch faces as well. Moreover, you can install third-party applications, however, you don' have many options compared to built-in apps. Before starting off, you need to install Gear Manager and S Health apps to make the most out of it.
The notifications are brilliantly routed to the wearable so that you won't miss a single notification. Just like other devices, swiping to your left will take you to the notifications. Another highlight of this tracker is that you can reply to messages as well with a pre-determined response. Since it comes with 4GB of inbuilt storage, there are features to store music files inside and pair Bluetooth headsets to listen to music.
Fitness tracking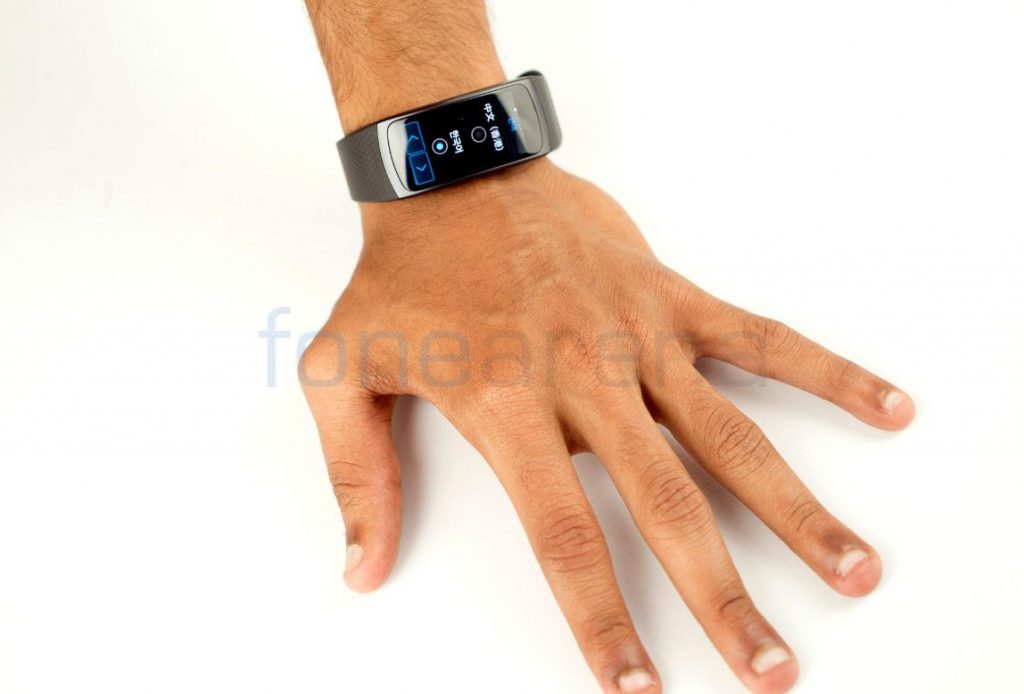 The Gear Fit 2 comes equipped with Accelerometer, Gyro, HRM, Built-in GPS, Barometer to serve its true purpose. The display on the front provides real-time data by tracking our activity efficiently. Moreover, the device tracks steps, distance traveled, and calories burned naturally. It also measures/monitors your heart rate regularly during cardio movements and does not track when doing other activities. You can also set a daily step target, and it would prompt you to reach the target that you've set.
With GPS, the distance tracking is accurate and so is the optical heart rate sensor. One of the best features in this device is the automatic exercise tracking, that tracks you when you are running, cycling and more. Once detected, it automatically provides information about the speed, distance traveled and other details.
Battery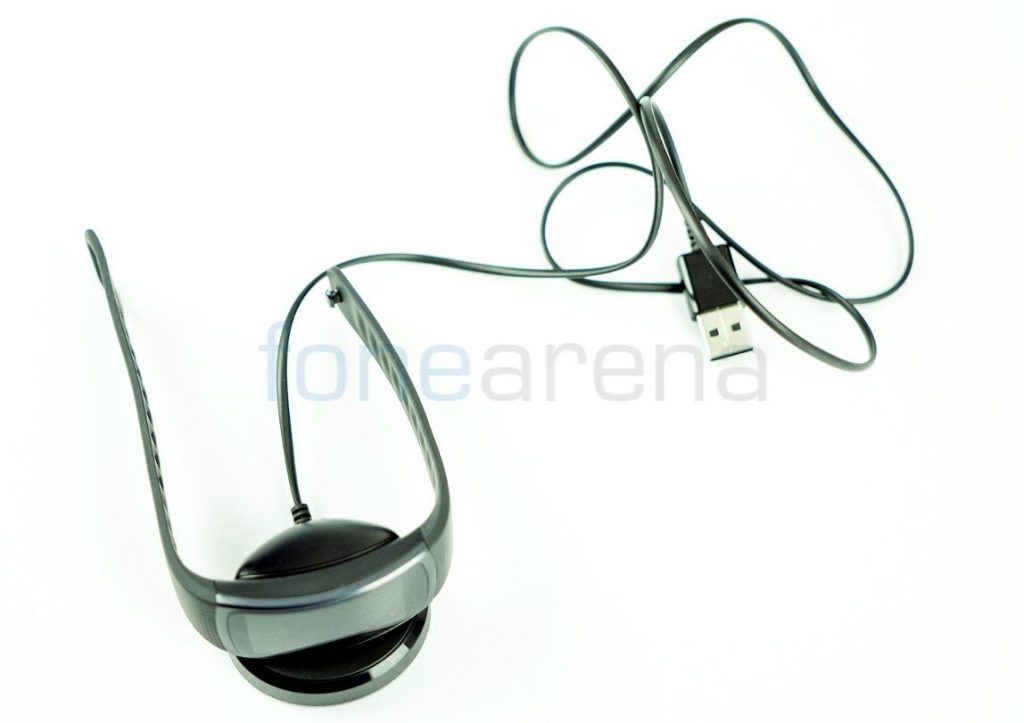 The Gear Fit 2 comes with a 200mAh battery and it can be charged through the bundled dock. As per the company, the Gear Fit 2 will provide 3-4 days of battery life. In our experience, this device lasted for good one and half days. The battery lasted longer, around 2 days when I didn't pair up the device with smartphones.
Conclusion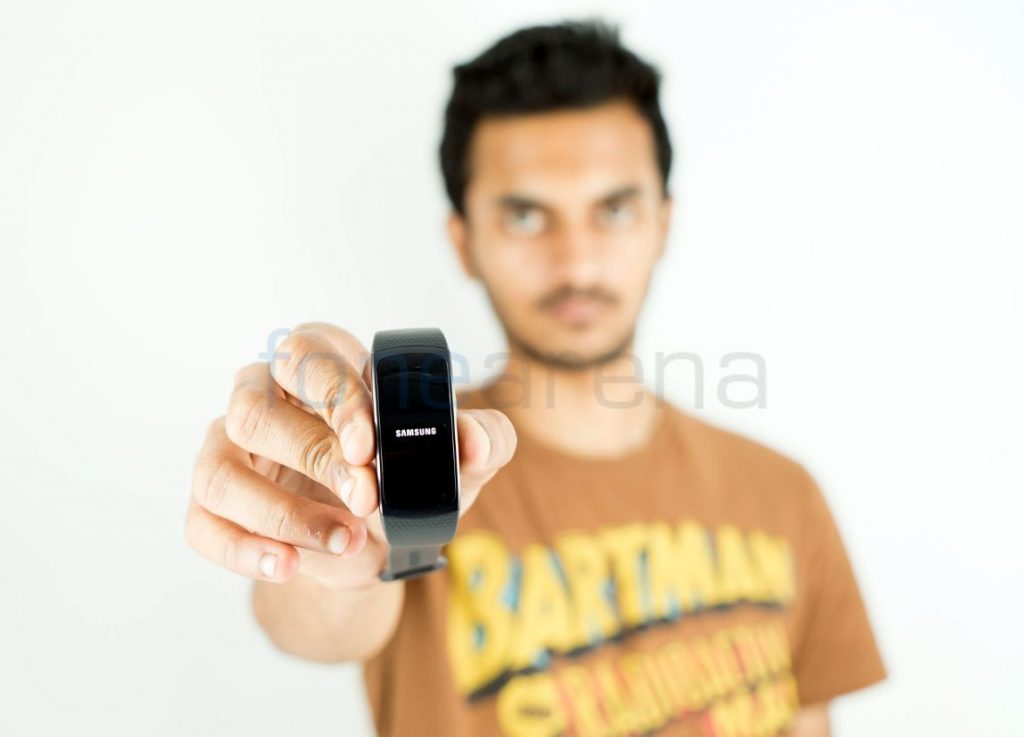 The Samsung Gear Fit 2 serves its true purpose of keeping you informed about your daily activities and keeps you motivated to push yourself to next level. Compared to its predecessor, it is improved and refined in all sorts, with a lot of new features. If you are looking out for a mid-range fitness tracker with GPS, automatic exercise tracking and more, then the Gear Fit 2 is the best deal for you. The fitness tracker comes in Black, Blue and Pink colors. It was launched for Rs. 13,990, now you can get it for Rs. 11,900 from retail stores as well as online retailers such as Flipkart.
Pros
Comfortable to wear
Curved AMOLED display is good
Activity tracking is accurate
Heart rate monitor, GPS and offline music playback
Cons
Battery life is not impressive
Priced slightly on the higher side
Images by Siraj