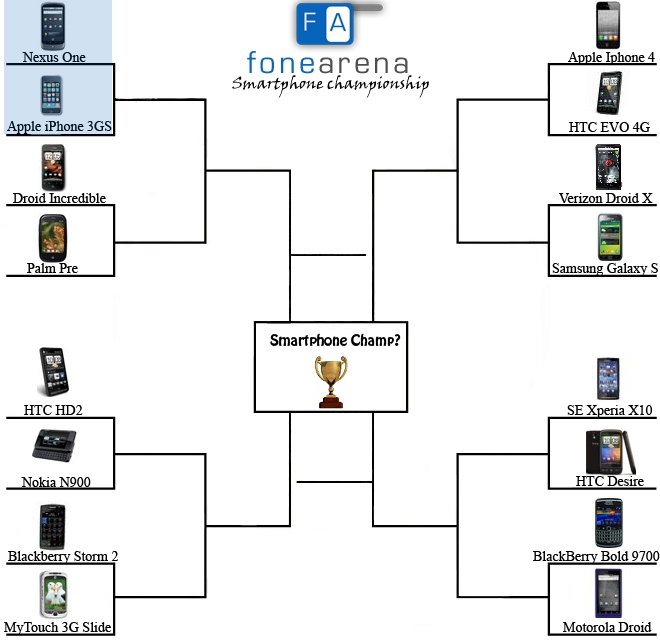 There is a competition between everything in this world, and always the strong one is the winner. Here at Fonearena.com, we always talk about mobile phones. So obviously the competition will be between latest smartphones available in the market. We named the competition "Smartphone Championship", and the phone with most votes and love will be the champion.There are total 16 phones, and the match between every phone will last for 2 days.
So people, the competition is on, so start voting for your favorite phone
Nexus One vs Apple iPhone 3GS
The first match is between the popular rival of each other, the Nexus One and Apple iPhone 3GS. Both are very good, strong, and awesome phones. So people, vote for your favorite phone.