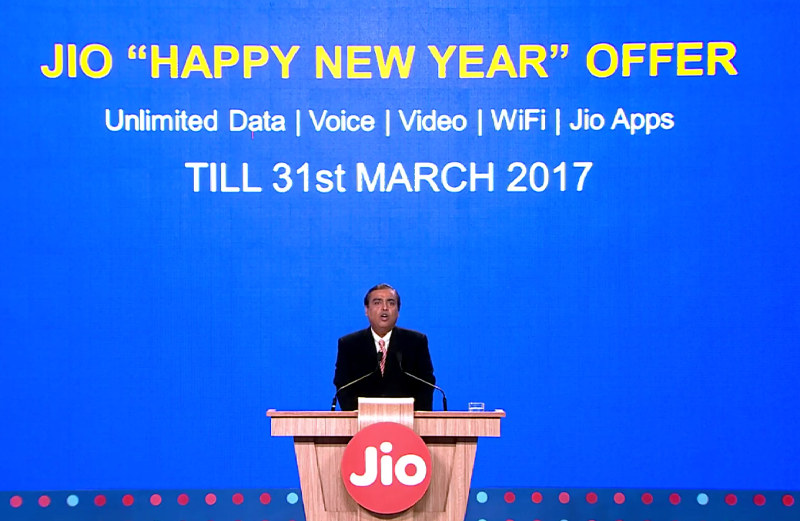 Mukesh Ambani, Chairman and Managing Director of Reliance Industries at the company's special event today announced a new "Happy New Year" offer that would offer new users signing up from 4th December 2016 enjoy free Data, Voice, Video and the full bouquet of Jio applications and content till March 31st 2017. All the existing users who are under Jio Welcome offer will also be migrated to Jio Happy New Year offer from 1st January. All these benefits will be available to all subscribers signing up for Jio services up to 3 March 2017.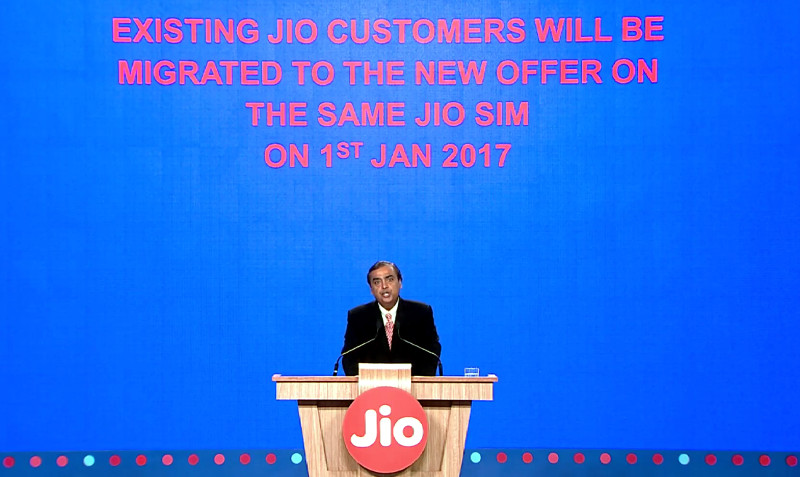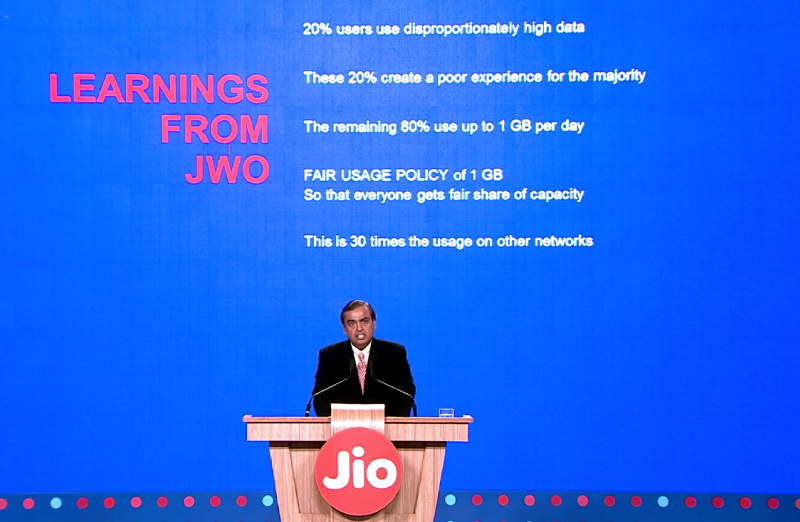 Currently data is capped at 4GB per day under Welcome offer, under the Happy New Year offer it will be capped at 1GB per day, after that speed will be reduced to 128kbps. The company says that only 20% of Jio users use over 1GB of data per day. It also said that this is 30 times the use on other networks. The company has also introduced new vouchers for those wishing to consume additional data beyond 1 GB per day at regular speed as part of the JNO.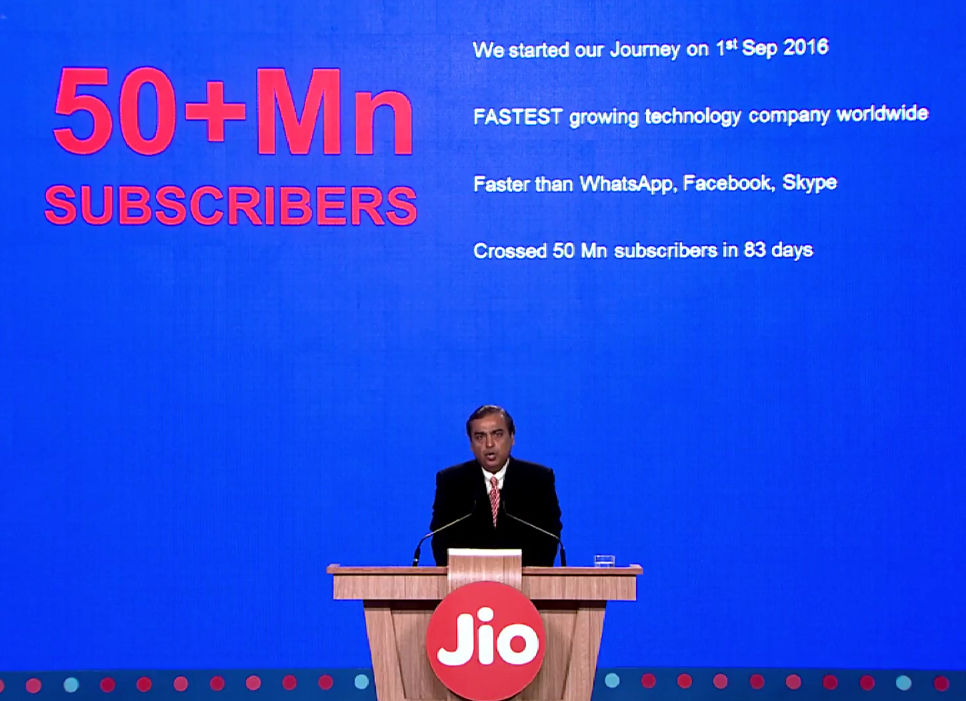 The Chairman said that now there are over 52 million Jio customers. He also said that in the first 3 months, Jio has grown faster than Facebook, WhatsApp or Skype. Jio recently announced that it added 50 million customers in 83 days.
On average, a Jio customer is using 25 times more data than the average Indian broadband user
Jio has signed-up over 6 lakh customers every single day for the past 3 month
Jio has successfully rolled out eKYC across 2 lakh outlets in India, will be doubled to 4 lakh digitally-enabled outlets, by March 2017
Home delivery of Jio SIMs. Get a Jio SIM home-delivered and activated in 5 minutes through eKYC. This started rolling out recently and is being progressively launched across India through MyJio and will be available in top 100 cities by 31 December 2016.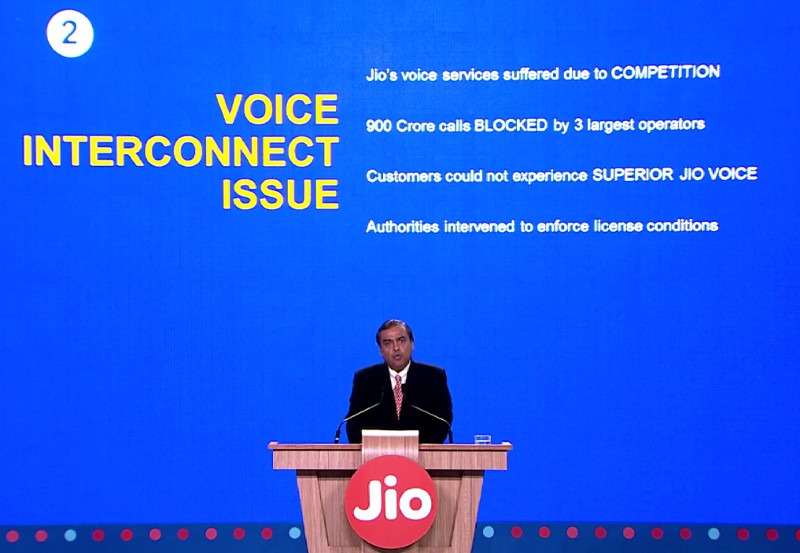 He also said that in the last 3 months, nearly 900 crore voice calls from Jio to the networks of its 3 largest competitors were blocked due to anti-competitive behavior of these incumbent operators. Over the past months, the call block rate has come down from over 90% to nearly 20% as of yesterday.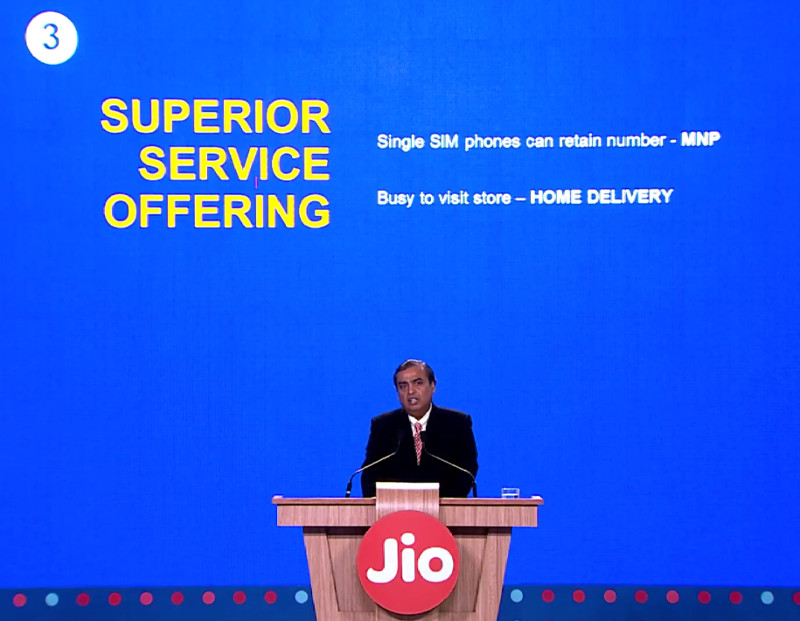 If you are a single SIM users and want to switch your main number to Jio, you can now port your number using MNP.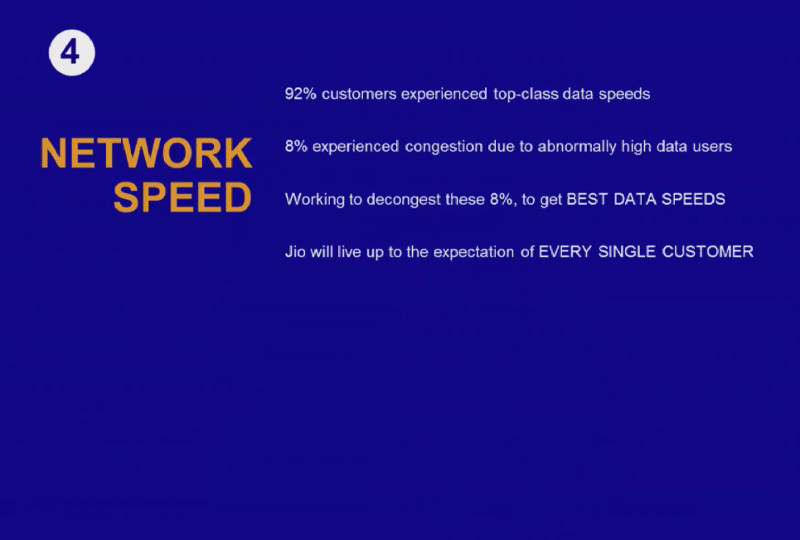 Jio says that it is working to get best data speeds for all its customers.