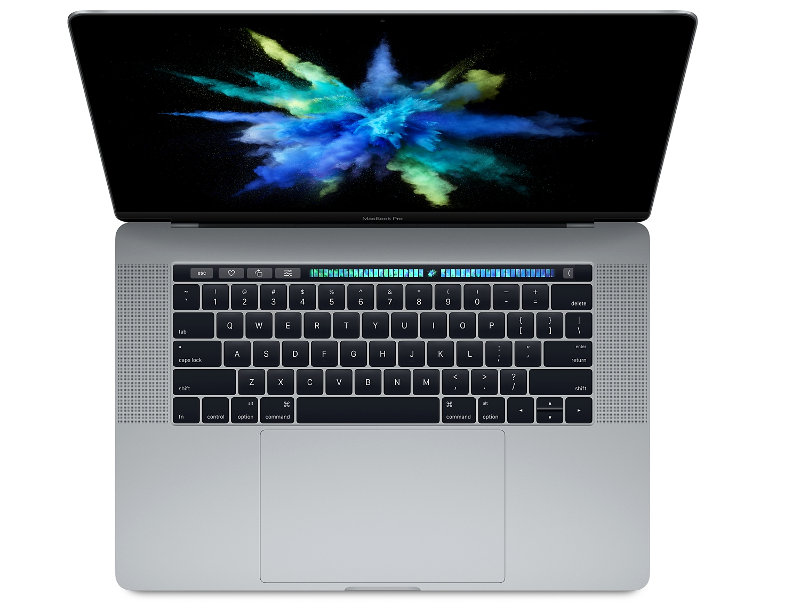 A couple of months back, the Cupertino giant Apple announced MacBook Pro at an event with touch bar functionality. As per the latest update, the MacBook Pro 2016 with Touch Bar is now available for sale in India starting at Rs. 1 55,900.
An Apple reseller, IT Net Infocomm has tweeted the availability of the Macbook Pro 2016 with Touch bar. In fact, the non-touch bar variant of Macbook Pro is already on sale in India starting at Rs. 1,29,900. According to the retailer, the 13-inch Macbook Pro with Touch Bar is priced at Rs. 1,55,900, while the 15-inch variant retails at Rs. 2,05,900.
[HTML1]
This time, Apple has revamped the MacBook line up by making it thinner and more powerful. The new 2016 MacBook Pro comes in three variant – a 13-inch version without Touch Bar, a 13-inch and a 15-inch variant with Touch Bar feature.
Apple MacBook Pro (2016) 13-inch with Touch Bar specifications
13.3-inch (2560×1600 pixels) IPS LED-backlit display, 227 PPI, 500 nits brightness
2.9GHz dual-core Intel Core i5, Turbo Boost up to 3.3GHz, with 4MB shared L3 cache
8GB of 2133MHz LPDDR3 onboard memory, 256GB /512GB PCIe-based onboard SSD
Four Thunderbolt 3 (USB-C) ports with support for: Charging, DisplayPort, Thunderbolt (up to 40 Gbps), USB 3.1 Gen 2 (up to 10 Gbps)
Backlit keyboard, Force Touch trackpad
Touch Bar with integrated Touch ID sensor
720p FaceTime HD camera
Wi-Fi 802.11ac, Bluetooth 4.2
Stereo speakers with high dynamic range, Three microphones, 3.5mm headphone jack
Built-in 49.2-watt-hour lithium-polymer battery with Up to 10 hours wireless web/iTunes movie playback, Up to 30 days of standby time
Apple MacBook Pro (2016) 15-inch with Touch Bar specifications
15.4-inch (2880×1800 pixels) IPS LED-backlit display, 220 PPI, 500 nits brightness
2.6GHz quad-core Intel Core i7 (Turbo Boost up to 3.5GHz) with Intel HD Graphics 530 and 2GB GDDR5 Radeon Pro 450 GPU / 2.7GHz quad-core Intel Core i7 (Turbo Boost up to 3.6GHz) with Intel HD Graphics 530 and 2GB GDDR5 Radeon Pro 455 GPU
16GB of 2133MHz LPDDR3 onboard memory, 256GB /512GB PCIe-based onboard SSD
Four Thunderbolt 3 (USB-C) ports with support for: Charging, DisplayPort, Thunderbolt (up to 40 Gbps), USB 3.1 Gen 2 (up to 10 Gbps)
Backlit keyboard, Force Touch trackpad
Touch Bar with integrated Touch ID sensor
720p FaceTime HD camera
Wi-Fi 802.11ac, Bluetooth 4.2
Stereo speakers with high dynamic range, Three microphones, 3.5mm headphone jack
Built-in 76.0-watt-hour lithium-polymer battery with Up to 10 hours wireless web/iTunes movie playback, Up to 30 days of standby time