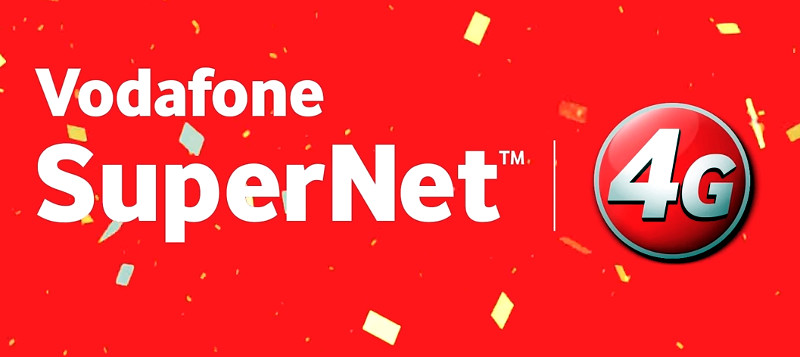 Vodafone has started offering 4G-ready SIM cards to its existing customers in Tamil Nadu (including Chennai) through Vodafone stores, Vodafone Mini Stores and close to 10,000 multi brand outlets, ahead of 4G roll out in the circle. Initially the 4G services will be launched in select towns of Tamil Nadu, said the company. It will be based on 2100 MHz band 1, making the company first in the country to use the band that it had acquired recently.
Pre-paid customers can enjoy the one time offer of 2GB 3G/4G data for free, for a period of ten days while post-paid customers can avail the benefit for one bill cycle. Free data will be added to the customer's data balance within 48 hours of the SIM exchange. Vodafone said that customers will need to use their 4G ready SIM on a 4G enabled handset only.
With the new 4G ready SIM, they will continue to enjoy uninterrupted mobile internet experience as per their existing plans and will be automatically upgraded to 4G as soon as the services are launched commercially in Tamil Nadu.
Earlier this month Vodafone announced that it will launch 4G services in 8 more circles – Assam & North East, Maharashtra & Goa, Odisha, Punjab, Rajasthan, Tamil Nadu (including Chennai) and UP (W) in 2,400 towns by March 2017.
Customers can switch to a 4G ready SIM following these easy steps:

Walk in to any nearby Vodafone Store, Vodafone Mini Store or multi brand outlet and place your request for 4G ready SIM
To activate the 4G SIM card, use your existing Vodafone number to SMS 'SIMEX <your 20 digit new 4G SIM card number>' to 55199 (this number will be available on the new SIM card/jacket given to you)
You will receive a response SMS from 55199 with partial SIM number entered
Please send the last 6 digits of the new SIM number to 55199 within 2 hours of receiving the SMS mentioned in the above step
You will receive a success SMS, post which your 4G ready SIM will be activated within 5-10 minutes.
Subsequently, replace your old SIM in the handset with the new 4G ready SIM and continue to enjoy un-interrupted Vodafone services.
You will enjoy benefits of high speed 4G services as soon as they are launched commercially in Tamil Nadu.
Commenting on the 4G SIM upgrade program, S. Murali, Business Head-Tamil Nadu, Vodafone India said:
Vodafone is one of the leading telecommunication services providers in Tamil Nadu, and our more than 15 million customers in the region have a lot to look forward to. We have made 2GB of 3G/4G DATA free for our customers to start experiencing the benefits be 4G and be ready to enjoy high speed mobile internet services as soon as these are launched commercially. We are excited and fully geared up to launch our 4G services on the superior 2100 MHz band in Tamil Nadu very soon.