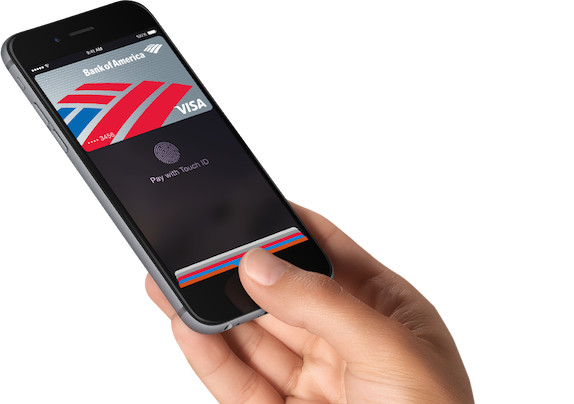 While it is impossible to live in India without cash in hand due to several limitations, it is important to utilise Digital Wallets to their full potential especially at a time like this where Rs 500 and Rs 1000 notes have become redundant. Here are some of the best offers from that various digital wallets out there that will help you save your money.
OlaMoney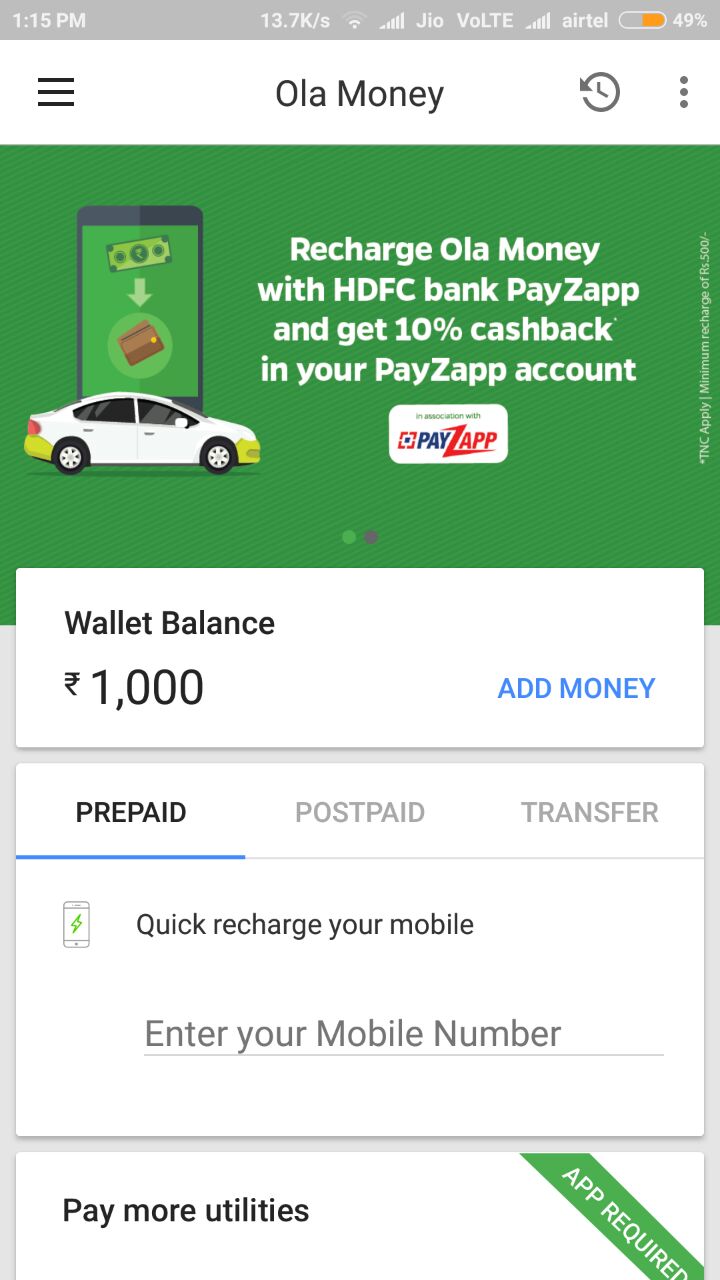 OlaMoney currently has an offer running where people will get Rs 500 free when you recharge for an amount of Rs 500. All you have to do is use the coupon code. There is also an option for HDFC customers to use the PayZapp app and receive 10% cashback in your PayZapp account.
PayTM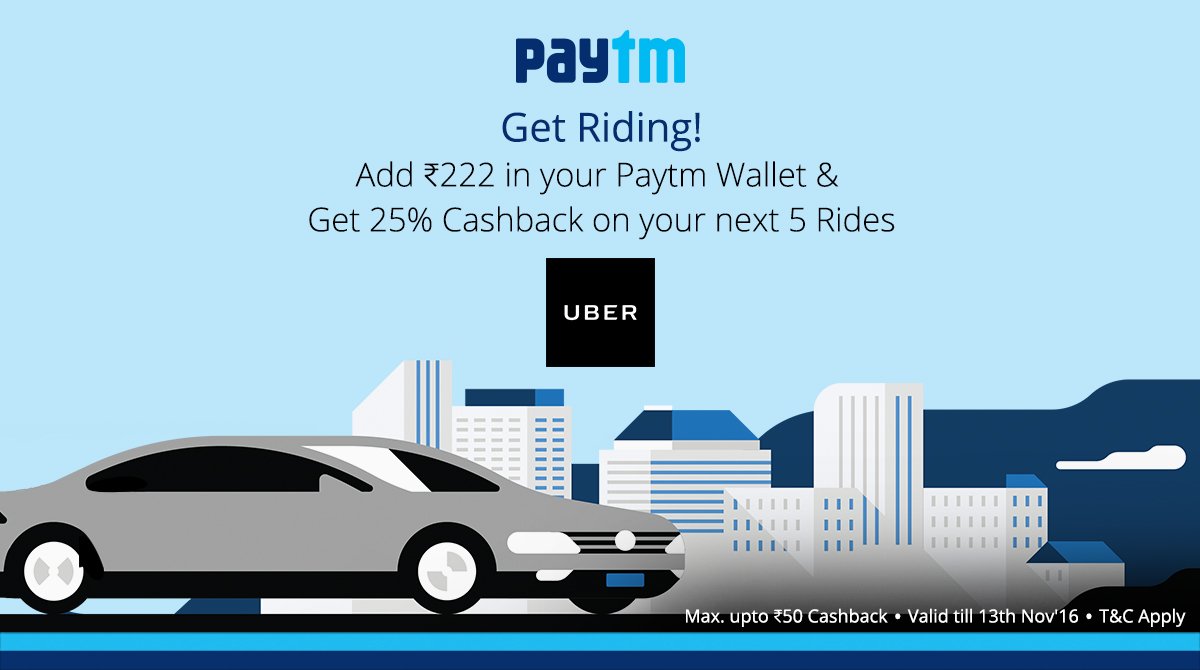 PayTM also is giving users a nice offer for those who use Uber. Topping up your PayTM wallet with Rs 222 will allow you to get a cashback of 25% on your next 5 rides using Uber.
Mobikwik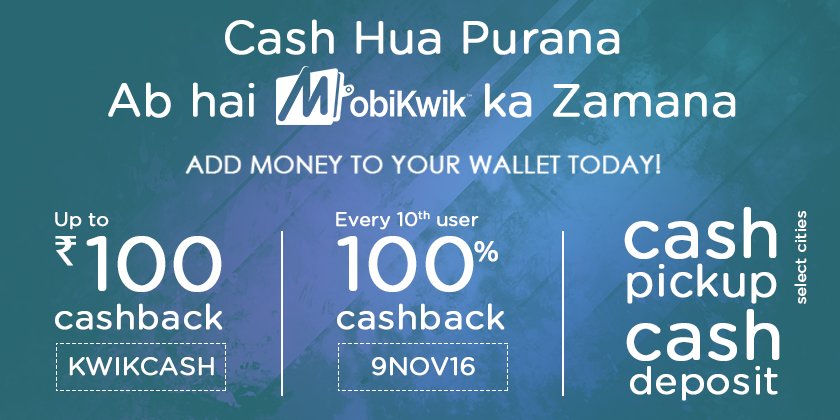 Mobikwik also has an offer running which is probably not as enticing as the offers from other wallets but is still interesting nonetheless and every rupee saved is indeed important. You can get upto 100 rupees cashback using the coupon code : KWIKCASH and every 10th user can get 100% cashback on the top up using the coupon code : 9NOV16. Although we recommend using the former first for a top up then using the latter for a lucky shot at getting your money back.
NOTE : Mobikwik hasn't mentioned just how much is the minimum value of addition to avail the cashback of Rs 100 but we will keep you updated.
Freecharge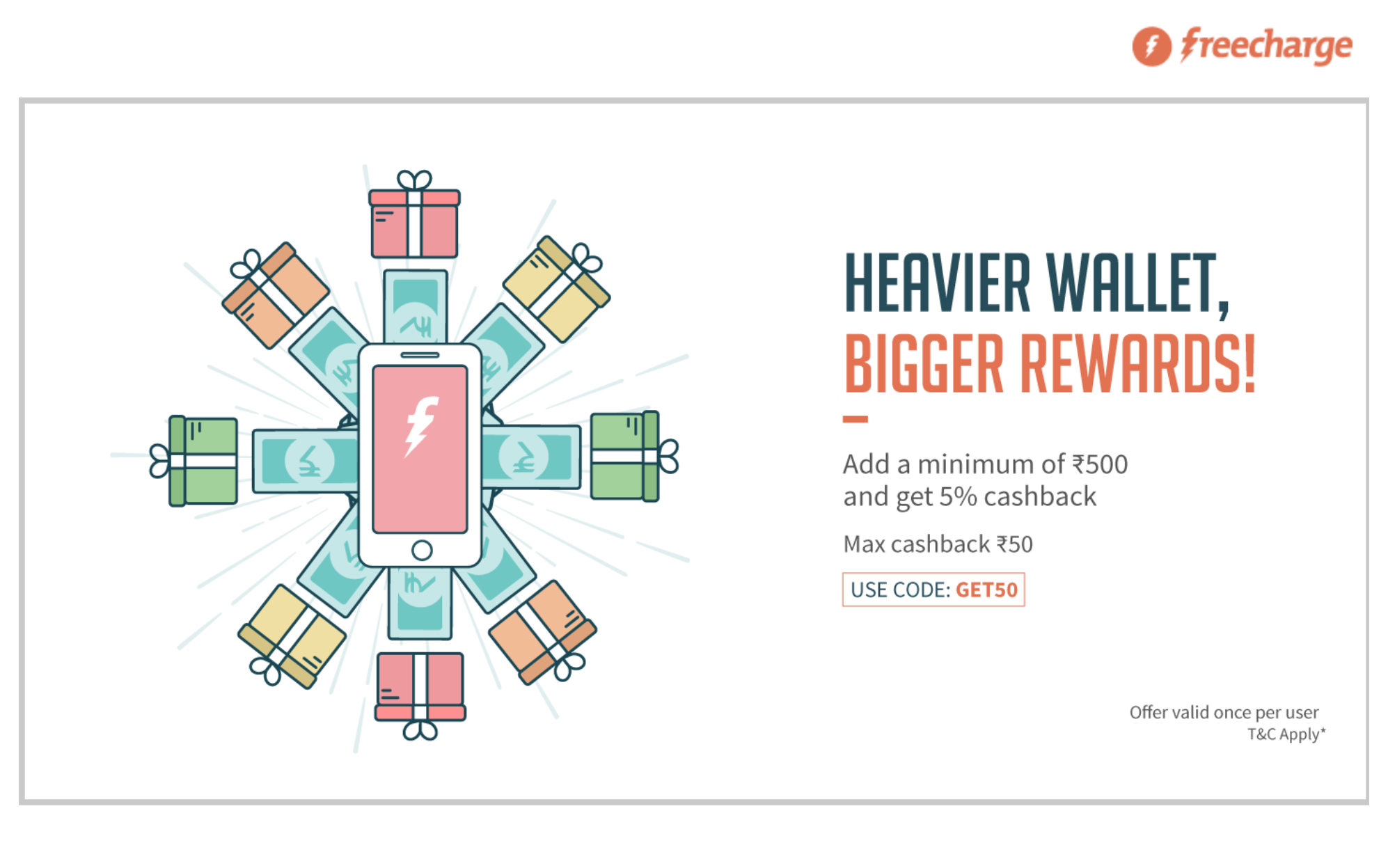 Freecharge is also running a small promo which will give users 5% cashback by using the promo code : GET50. Note that you need to add a minimum amount of Rs500 and the maximum cashback you will get is Rs 50. Not as interesting as the other offers but still relevant.
(Do let us know if you spot any other offers for digital wallets out there. We will add it to the list and give you credit as well. Thanks!)